September 29th, 2015 by

Mommy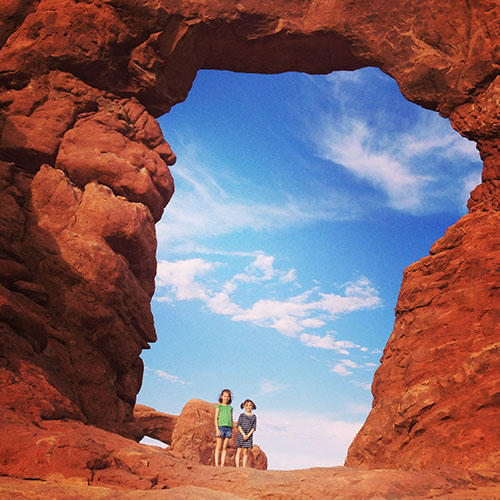 Arches National Park is one of our favorite places to visit. While this park wasn't on our volcanic event list, we drove right past it. How could we not stop for a quick visit? We took a few hours off the road to stretch our legs and show the girls another American wonder. We took two short hikes. One involved Emily and Mama doing some climbing to get up into a window. Climbing to Double Arch was one of Emily's favorite things. It allowed her to explore and complete a challenge. Together, the four of us took another hike to Turret Arch, North and South Windows. We look forward to returning and doing a lot more hiking and exploring. This stop was our last official stop of the trip. There were still a lot of hours to get home, but we had seen a lot. We are grateful for the wonderful things we could introduce the girls to and to discover their favorite things from this trip.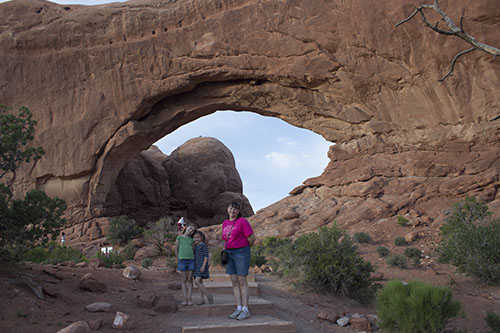 All the girls on our hike together.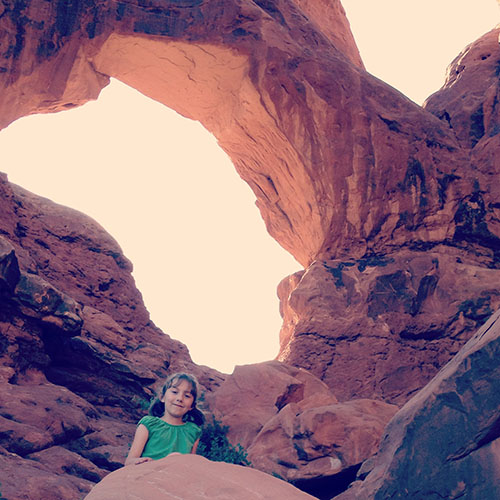 This was the arch that Emily climbed up and into.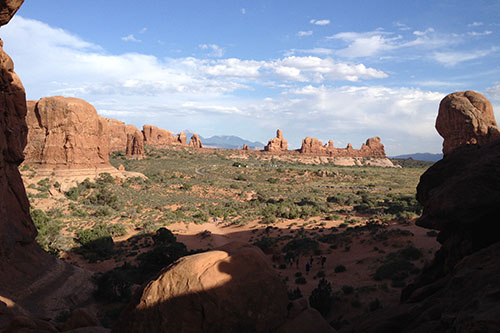 The climb gave us a great view!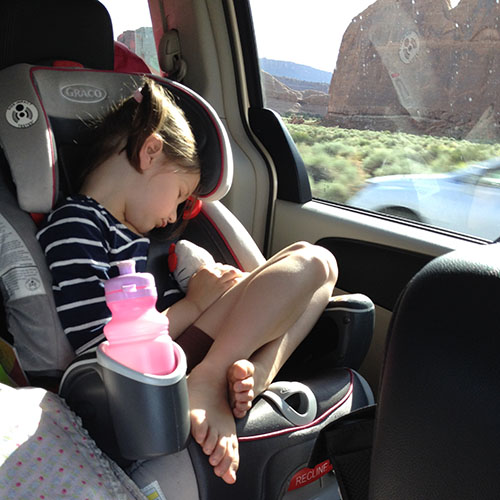 Sometimes a nap is necessary to enjoy an adventure more.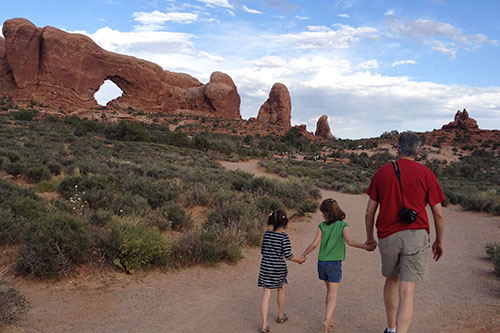 Hiking a bit more.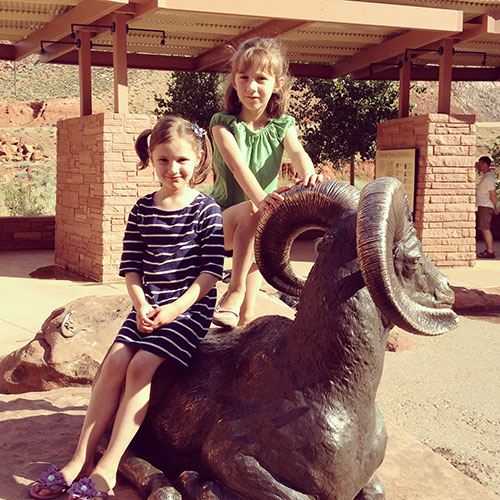 Visitor centers have cool things to check out (and pose on)!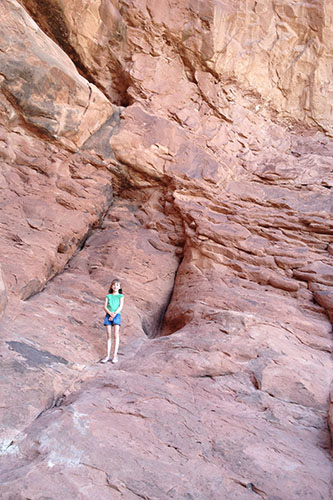 Perspective on the scale of the arches.
Posted in Emily Pics, Julia Pics |

Comments Off on Arches National Park