May 29th, 2015 by

Mommy
When we bought the girls' backpacks, we purchased a magic version. With every 10 months of school they shrink. Here is the proof of how it works.
August 2014 –
May 2015 – See the girls are not hiding as well behind each backpack because they shrank. Washing, rain, and dirt have no effect and can not stop the process.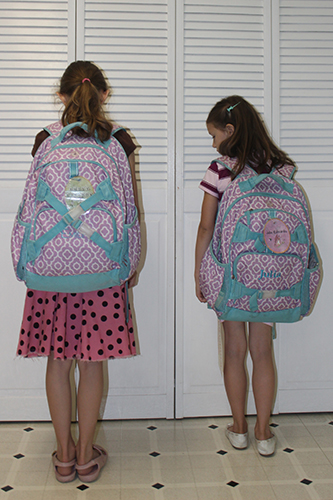 If you are interested in buying your own version of this backpack, just let us know and we can point you in the right direction.
Posted in Emily Pics, Julia Pics |

Comments Off on Magic Backpacks