October 31st, 2014 by

Mommy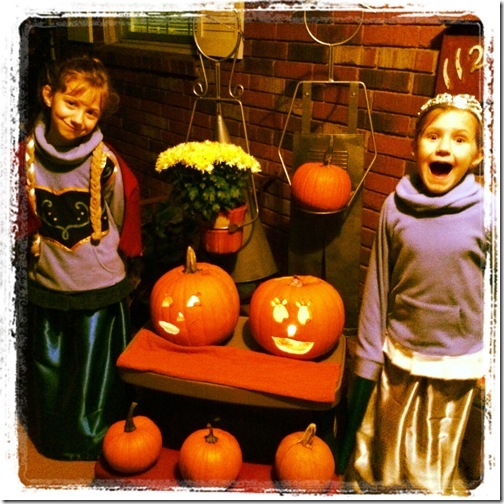 Our Halloween this year was a cool Friday with an excellent chance of rain. Queen Elsa and Princess Anna from the land of Arendelle inspired our warm sweatshirt costumes. We trick-or-treated in our neighborhood and around to the Grandparents house before the rain started. On one side street the girls met up with some friends and they all trick-or-treated that street together. Grammy gave us a ride to the trunk-or-treat that was also in the neighborhood. After playing with more school friends and doing crafts we headed home for dinner and a special showing of Frozen.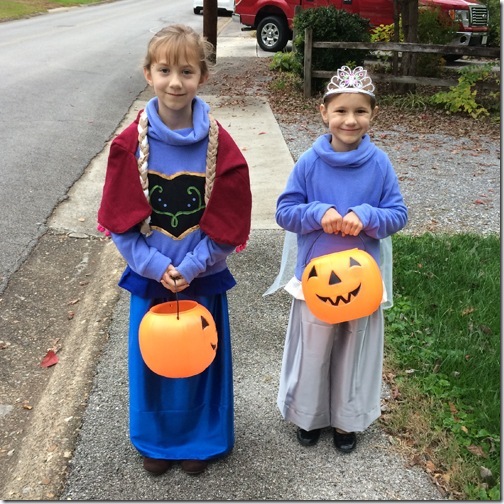 The girls need some practice in assertiveness. Getting them to knock loud enough on the door and saying trick-or-treat seemed to be a struggle for them. They were much better with the thank you at the end.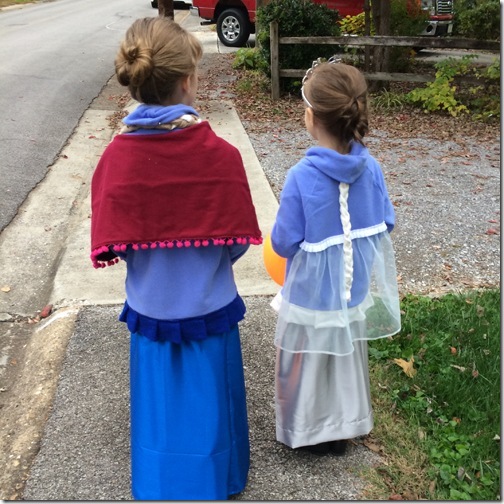 The costume backs!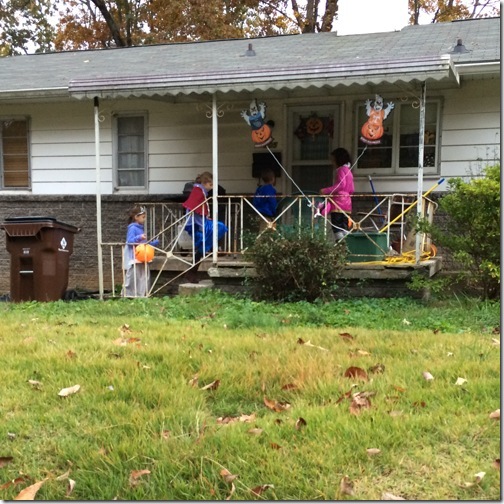 Trick-or-Treating with the much more outgoing neighborhood kids! At this point the fun of meeting up with friends, seeing Grandparents, and crafting with school friends is much more fun and important to the girls than how much candy they get. Hopefully it will stay that way!
Posted in Emily Pics, Julia Pics |

Comments Off on Happy Halloween – 2014