December 17th, 2014 by

Mommy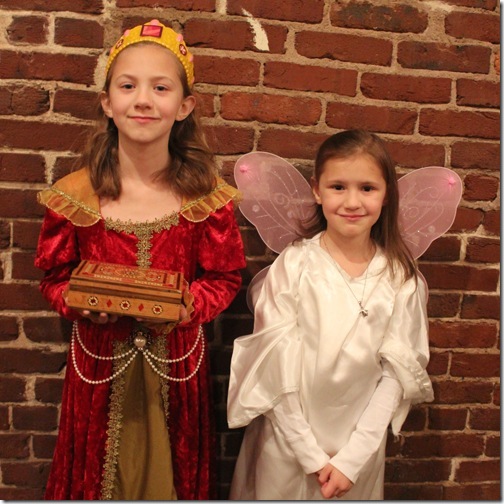 The girls participated in our church's annual Christmas program and nativity. It is full of kid cuteness, brave acts, and personally connecting with the story of Jesus's birth. Emily chose to be a wise-woman again and Julia chose an angel. There was an element of individuality in Julia's choice, she wanted to be something different than Emily. I love seeing her step into her own. Emily had a short reading part and did a great job of reading clearly and slowly. The little kids were really sweet in the program. They were animals and did their own things. One took his costume off and then was happy to sit on the step. Another child crawled to the manger and spent the rest of the story rubbing baby Jesus's head. The story is timeless and the kids love telling it. There is no better story to tell than about God coming to us.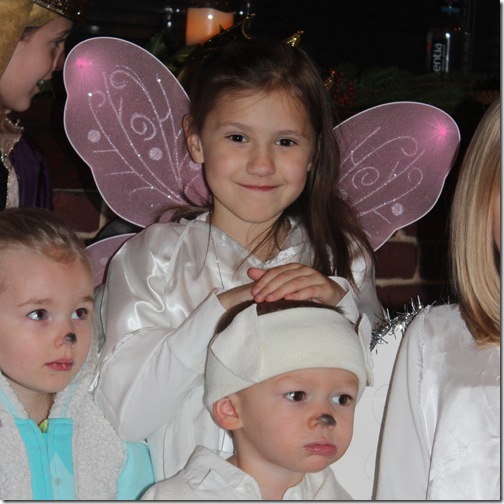 The angel watches over her small animal friends.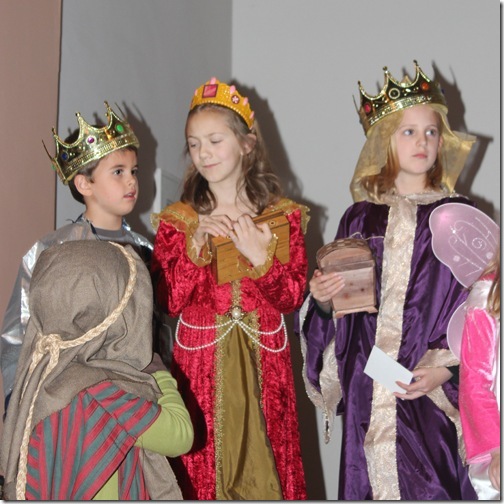 It seems the Wisemen had secrets to share.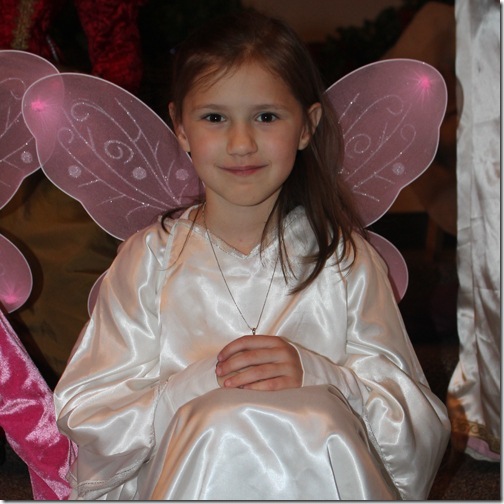 And there were shepherds living out in the fields nearby, keeping watch over their flocks at night. An angel of the Lord appeared to them, and the glory of the Lord shone around them, and they were terrified. But the angel said to them, "Do not be afraid. I bring you good news that will cause great joy for all the people. Today in the town of David a Savior has been born to you; he is the Messiah, the Lord. This will be a sign to you: You will find a baby wrapped in cloths and lying in a manger."Suddenly a great company of the heavenly host appeared with the angel, praising God and saying, "Glory to God in the highest heaven, and on earth peace to those on whom his favor rests." – Luke 2:8-14
Posted in Emily Pics, Julia Pics |

Comments Off on Wise Men Still Seek Him