September 25th, 2015 by

Mommy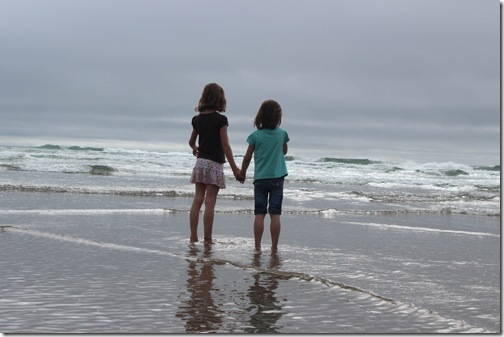 We couldn't drive all the way across the United States and not go the rest of the distance and see the Pacific Ocean. We visited Ecola State Park to get a little beach time. The water was cold, but that didn't keep the surfers away. Despite the cold the girls played along the edge of the water until they just couldn't help but get completely drenched. They also enjoyed arranging stones on the sand to dry out a bit. The day was pretty overcast, but tons of fun.
We would have loved to camp in this state park because the trees and ferns were just beautiful, but we needed to cover some distance that evening. We hung out for a couple of hours to get our sand and salt fill, stretch our legs, and accomplish seeing the pacific ocean.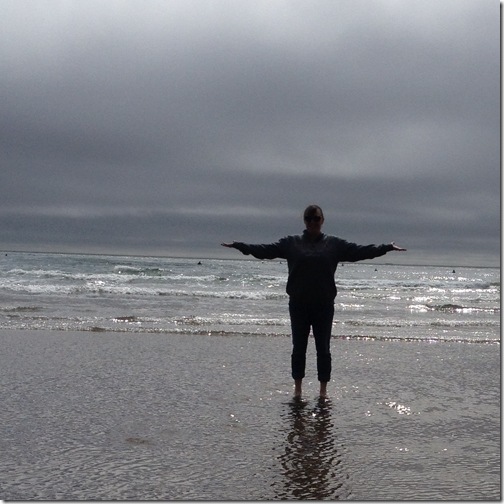 The Mama got her feet wet too, but she resisted the complete drenching the girls enjoyed.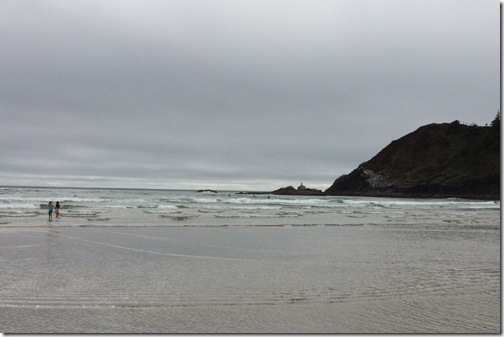 The coastline was beautiful and we were treated to the view of a distant lighthouse.
Posted in Emily Pics, Julia Pics |

Comments Off on The Pacific Ocean – The Oregon Version