September 22nd, 2015 by

Mommy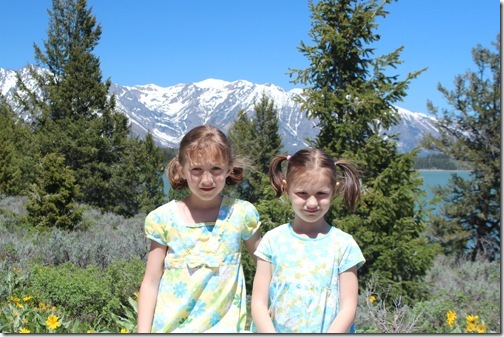 Just south of Yellowstone is some of the most beautiful vistas in the country. We had to drive through Teton National Park just to take in the view. We found some wildflowers, beautiful mountains, and water to throw rocks into. The girls were a little less than impressed with this park. We stayed a few hours in the park just soaking it in and then moved on toward our next stop. If we had an extra day to throw in, we would have found a campsite and settled in for the evening.
The one unique thing we found was a litter of coyotes that were living below an old farm house. They were only viewable with binoculars and zoom lenses. The ranger watching over them let us borrow hers so that we could see the little ones. There is always something new to see and do.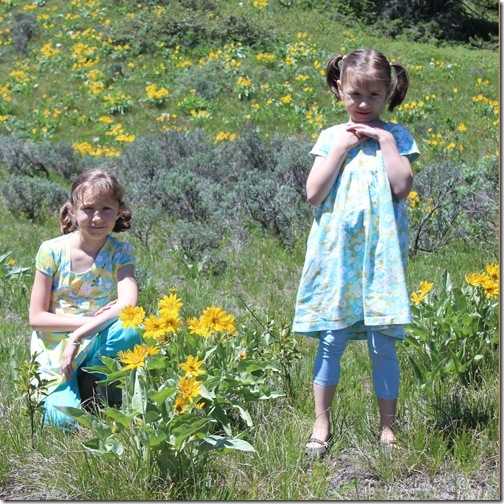 our flowers among the wild ones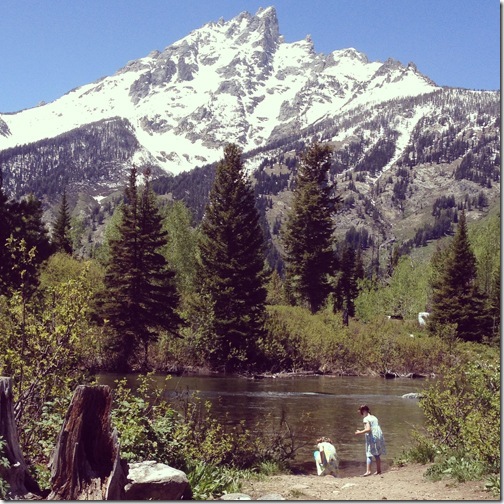 rocks and water always bring laughter and giggles!
Posted in Emily Pics, Julia Pics |

Comments Off on Grand Teton National Park