January 16th, 2014 by

Mommy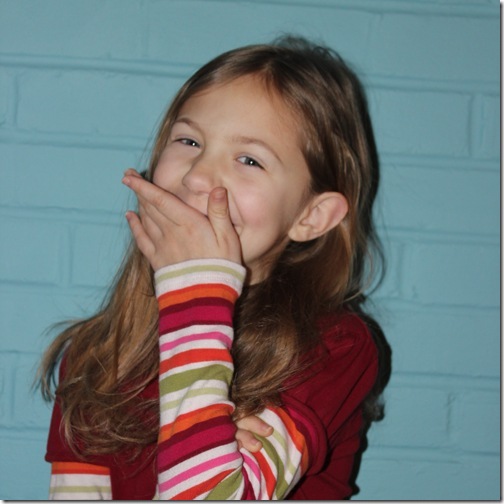 To say that Emily was excited about her birthday would be an understatement. She counted down to the day, picked where we would go and eat, gave her suggestions for gifts, picked her cake design, and put up with her mama's teasing about not getting gifts. Mama and Julia joined her for a birthday lunch at school. We shared tiny ice cream cones with her class.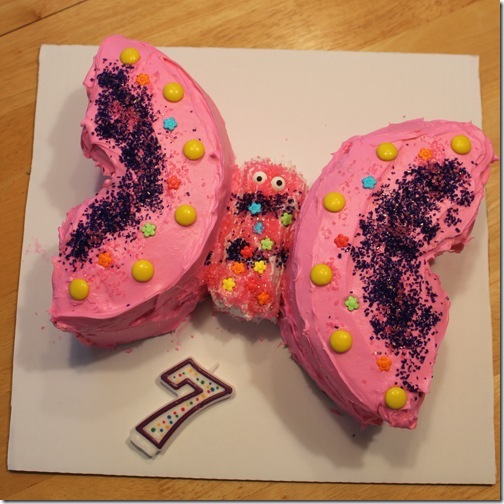 She requested a pink butterfly cake. Emily was delighted with the outcome and assisted with the decorating.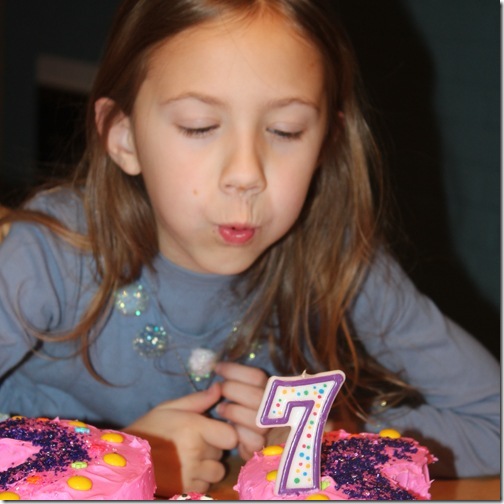 Making her wish.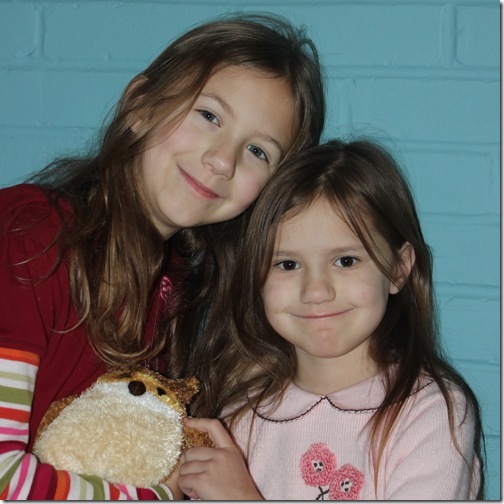 Julia was excited about Emily's birthday. One morning on the way to school Mama teased Emily that when you turn a birthday with a seven in it you don't get gifts that year. It was quite the discussion. Emily didn't believe it, but she put her heart into the reasons that included gifts in the birthday. Interesting enough Julia never joined in the conversation. She and Mama were about to go and buy her gift for Emily after dropping Emily off, so she knew information to the contrary of what Mama was saying. She is learning a teasing side to life also. After dropping Emily off at school Julia had several comments that she had saved and shared with Mama.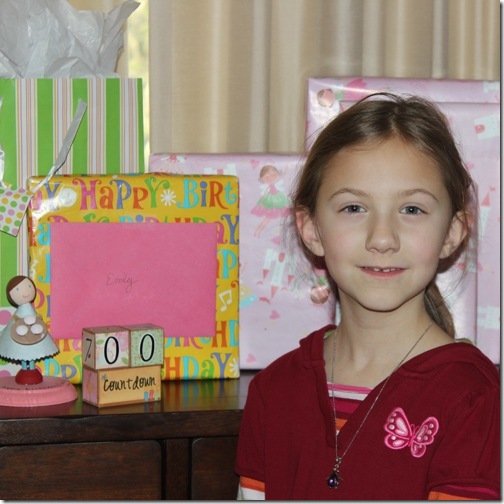 Emily was right, there were gifts! What a fun day we had with all that we did. We love you big girl!
Posted in Emily Pics, Julia Pics |

Comments Off on The Birthday Girl