September 7th, 2013 by

Mommy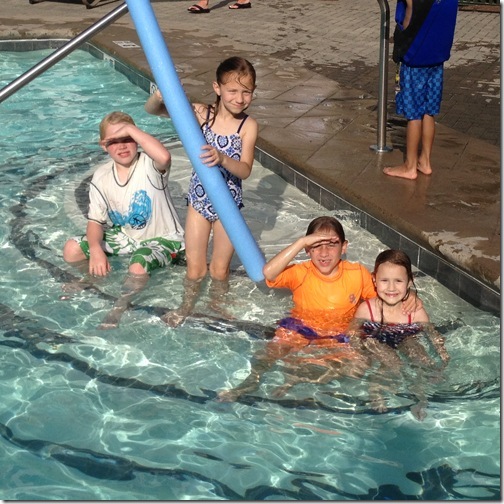 We spent several days visiting our cousins in Connecticut. There was LOTS of swimming time with jumping, flipping, splashing, and just fun. The girls wanted to keep up with their bigger cousins in the pool. There is no motivator to encourage swimming than trying to keep up with active and fun cousins. The weather was warm and sunny and made it a great time to hang out at the pool. We had several meals poolside so we could enjoy our time playing a little longer.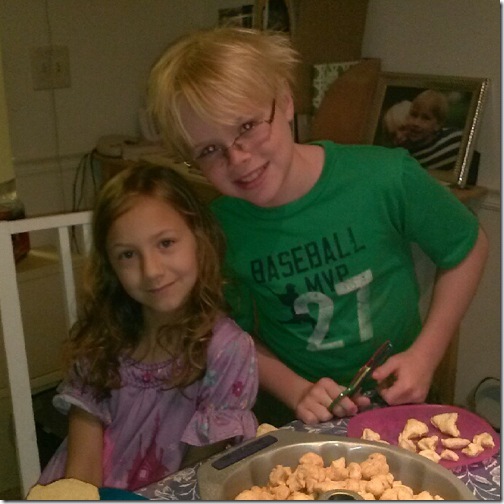 Monkey bread breakfast with four extra helpers!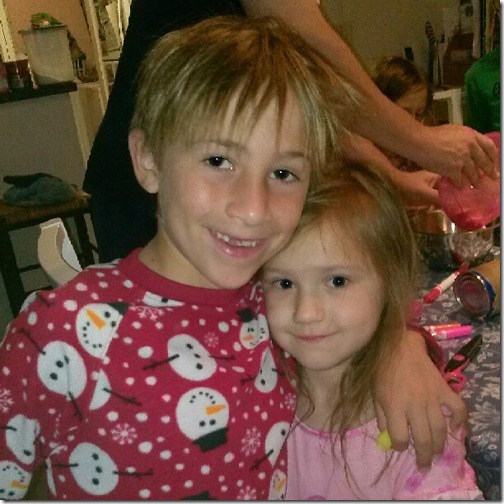 The boys were great gentlemen to the girls. They were always great to open doors for the girls and to carry whatever the girls were holding. Very sweet! Together they built forts in the living room, played dress up, spy games, explored Lego sets, built with clay, and drew photos. Lots of fun just to watch their play with each other.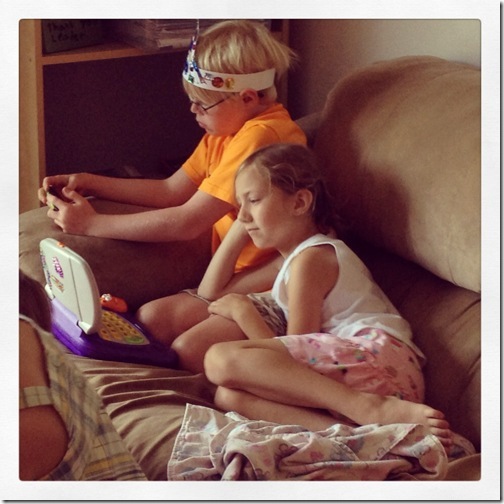 Loved this moment of Emily just hanging out with Caleb and him just letting her invade his space. Caleb is not fond of kissing and we discovered this when he exclaimed that Aunt Rachelle and Uncle Robby kissing was "unusual". For the remainder of the trip we referred to all kissing as "unusual". Maybe one day he will have a more favorable opinion of kissing.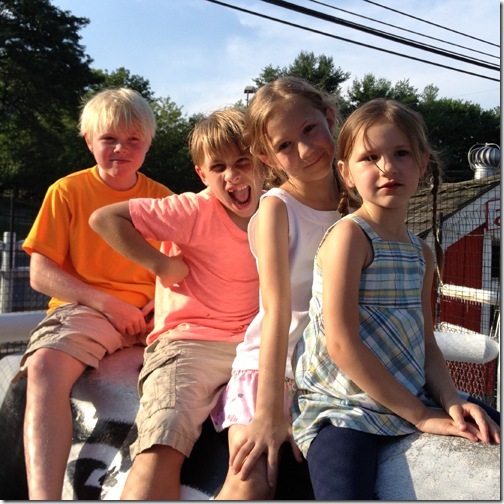 We made a trip back to Stew Leonard's to do some grocery shopping and just enjoy the fun store. Emily's favorite activity in the store was dancing to the Chiquita Banana woman singing. The kids replayed her singing nine times dancing in the aisle each time.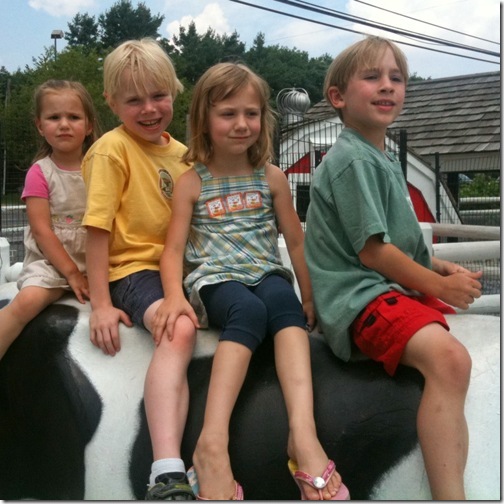 This photo of the kids is from the last visit to Stew Leonard's. It is great to see how all four kids have grown so much in the last two years.
Posted in Emily Pics, Julia Pics |

Comments Off on Visit In Connecticut With Our Cousins