September 30th, 2013 by

Mommy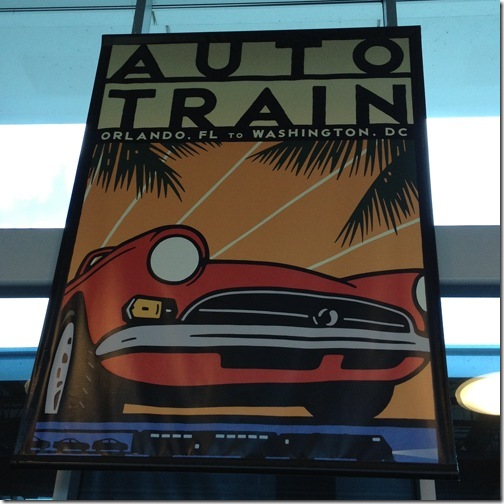 All Aboard!
We rode Amtrak's Auto Train between Virginia and Florida to skip a bit of the driving on the trip and to have a cool experience. We boarded in the afternoon on one day and got off the next morning enjoying two meals and one night on the train.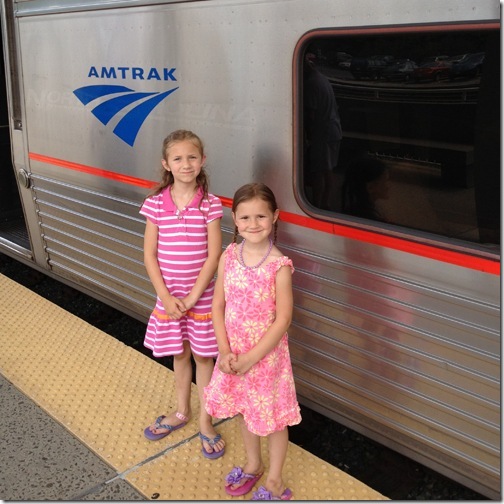 The girls waiting outside of our car to board.
We had two rooms reserved for the trip and they were across the aisle from each other. We discovered, as a great side benefit of this occurrence, that the girls could play in one room with the door closed and the parents could relax in the other room in quiet. It didn't seem that we got to spend much time in the room just hanging out because of the early dinner reservation and early bedtime for the girls.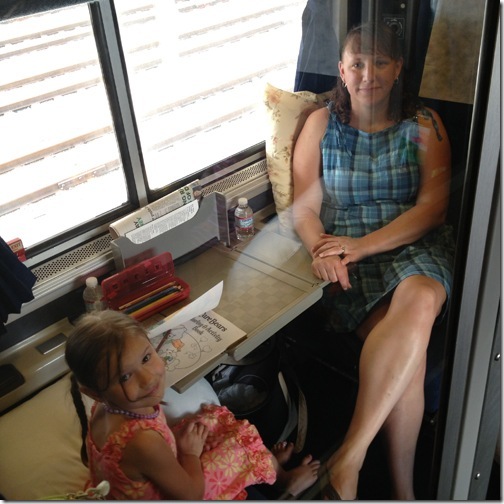 Mama and Julia were room buddies. She enjoyed setting up all of her toys just the way she wanted it. We were given small water bottles which she thought was just her size.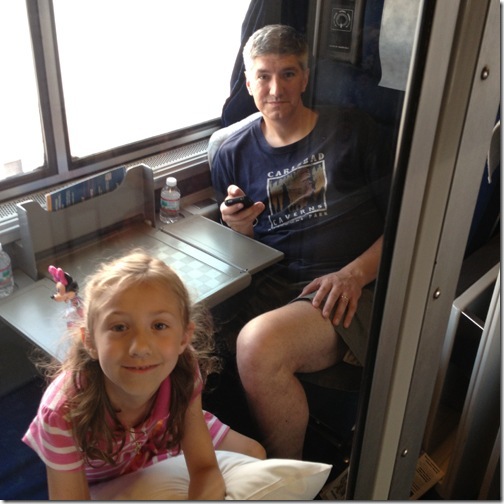 Daddy and Emily were room buddies. Robby decided to let Emily have her wish to sleep on the top bunk. This way he got to enjoy watching out the window as the world sped by.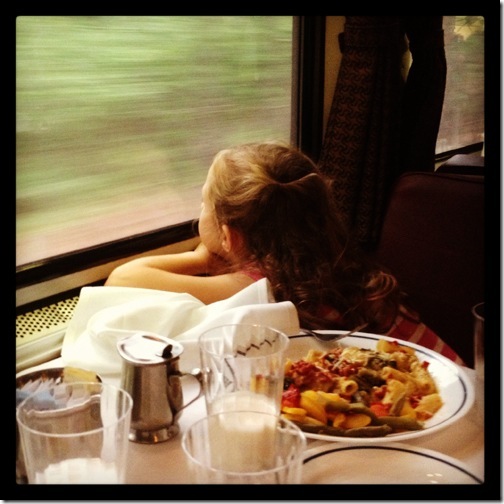 We caught Emily just watching the world go by from the dining car. It doesn't look like she ate much food, but she had eaten her salad and bread first and was waiting for dessert. Julia was so tired from skipping her nap that she fell asleep eating dinner and got her dessert later in our train car.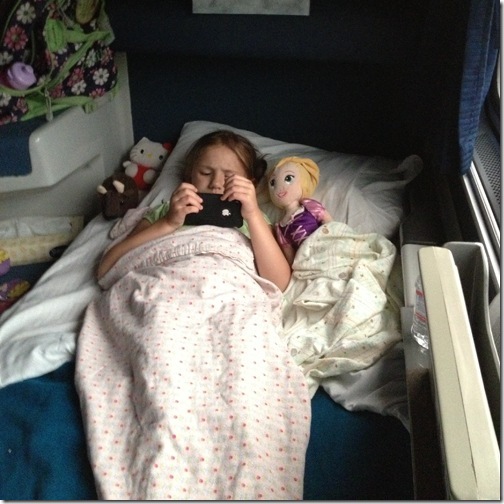 Julia slept on the bottom bunk and felt like a queen doing it. Only once did she check on Mama. She slept the whole night like it was nothing. This proved to be a great experience and was a nice way to cover the miles. The girls want to know why there are no other auto-trains that go places that we can visit. Mama and Daddy would be ok with that too!
Posted in Emily Pics, Julia Pics |

Comments Off on Riding the Rails