August 12th, 2013 by

Mommy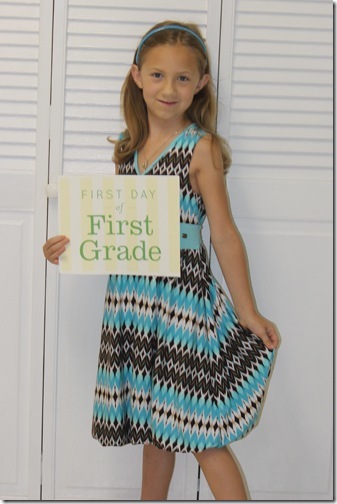 It is our first day of 1st Grade today! Emily was up early and waiting for the house to join her. She must have been excited. Her backpack and clothes have been ready since last week. She picked something blue to wear of course!
Sporting her backpack that doesn't seem to swallow her as much as it did last year.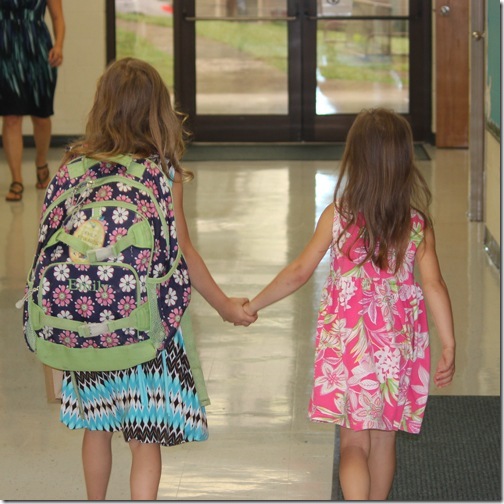 Mama and Julia walked Emily to her class. Emily went last Friday to meet her teacher and find out where the class is. Mama asked Julia if she was ok leaving Emily today and she thought it was fine. When asked if she would miss her while playing she answered that "Mama will just play with me instead".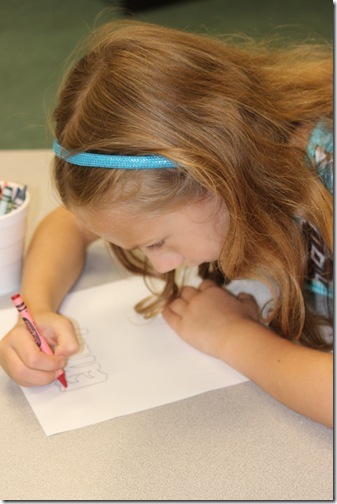 Emily was happy to get right to work on her desk assignment. She was ready and eager to follow the instructions given to her.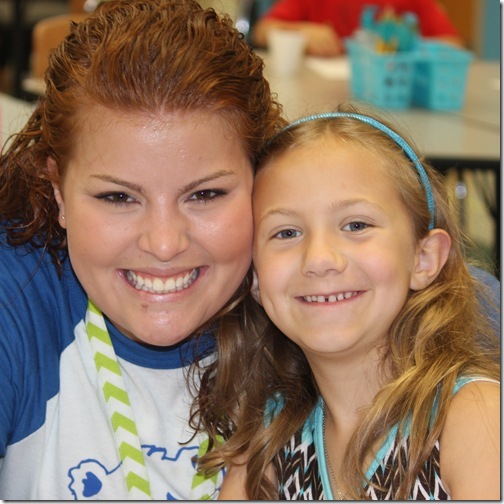 Emily with her 1st Grade Teacher. I think they will get along great this year. Both of them seem to have a bit of bounce to their personalities. Emily asked to bring a croissant to the teacher for her first day. Seemed like a great way to start off the year!
Posted in Emily Pics, Julia Pics |

Comments Off on 1st Grade