April 27th, 2013 by

Mommy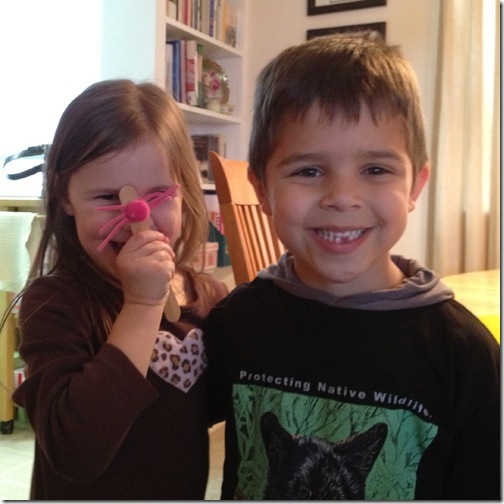 To celebrate Natalie's spring break Jolie, Grandma, and a bunch of kids came to visit. We were delighted and the girls were so excited. They arrived in the afternoon and Grandma and I surprised Emily with checking her out early from school. Nichole, Jennifer and the kids have never seen snow and they had been delighted with some snow in Gatlinburg. Still more came the day they arrived and we enjoyed playing at the park with the snow falling on us.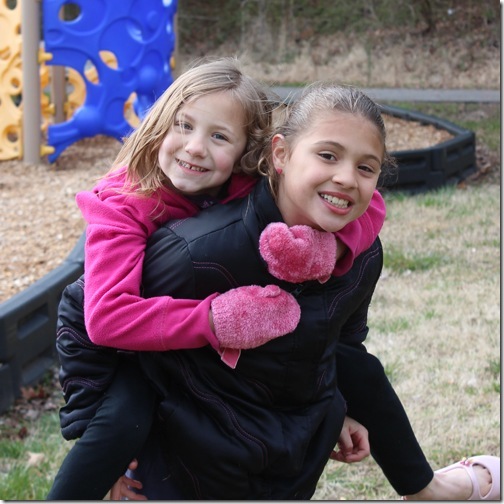 Snow here does not always last long and this snow shower ended before we left the park. Natalie gave Emily a ride across the park.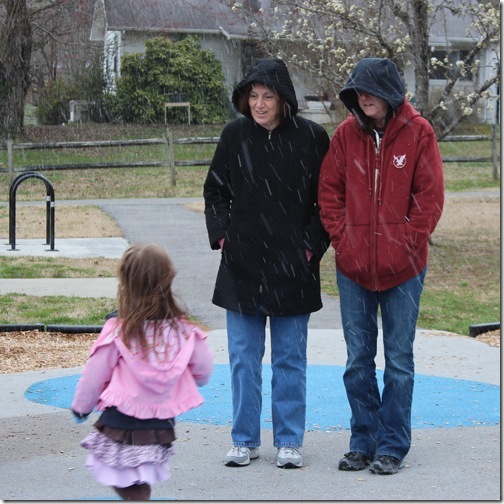 The "oldies" bundled up to stay warm.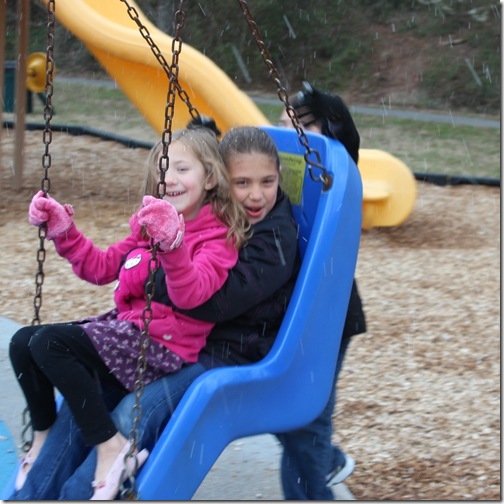 What could be better than swinging while it is snowing?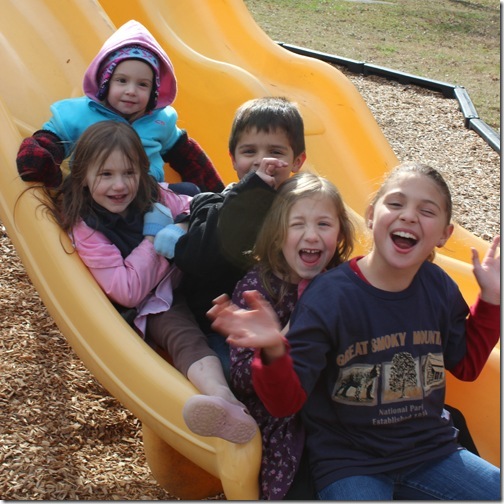 Our silly kid slide photo!
We moved a few things around to make it easier to sleep and play. The under-the-bunk play space was just the perfect size for Mikayla.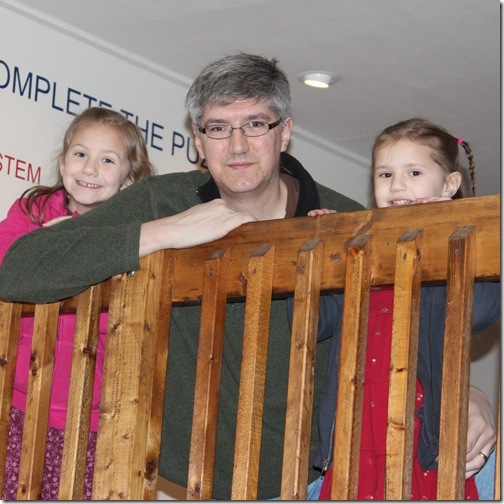 The girls were excited to take their Daddy to the Children's Museum.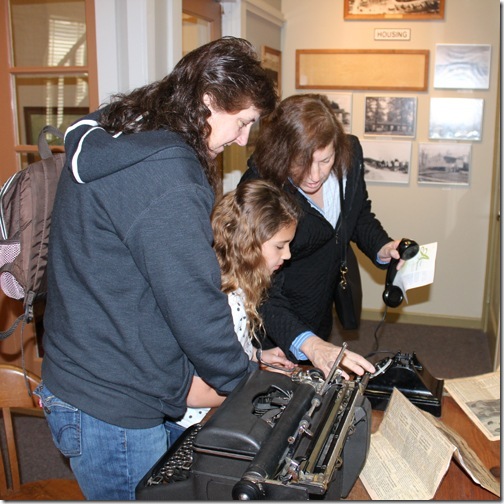 Natalie is getting a lesson about how to make a call with a rotary phone.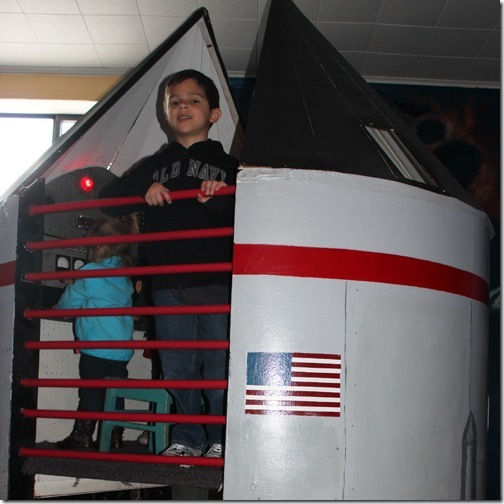 Dylan is taking a trip on a rocket ship!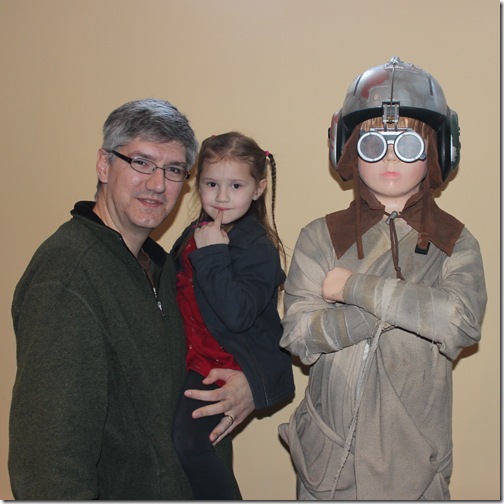 Posing with Anakin Skywalker. Who knew it was so easy to visit the outer reaches of the universe in one afternoon?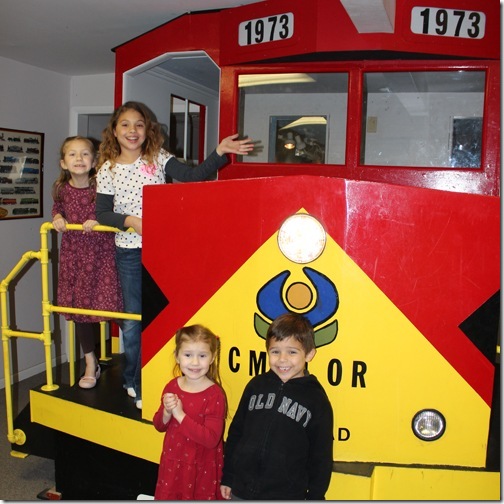 The kids enjoyed the train room. They even stopped long enough for a photo.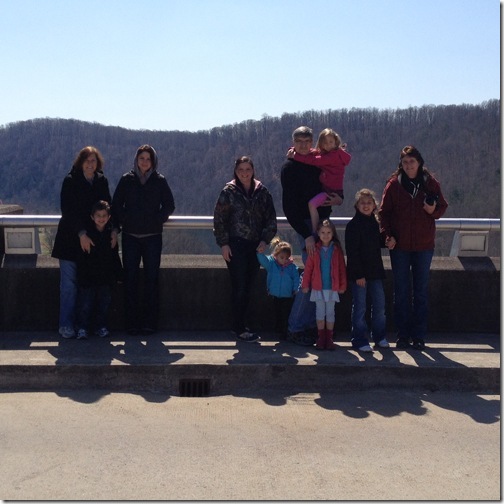 One afternoon we had a picnic at Norris Dam. We took the walk to the middle so we could see off both sides of the dam to compare. It was a cool picnic. Thankfully it was a sunny day and the sun kept us warm.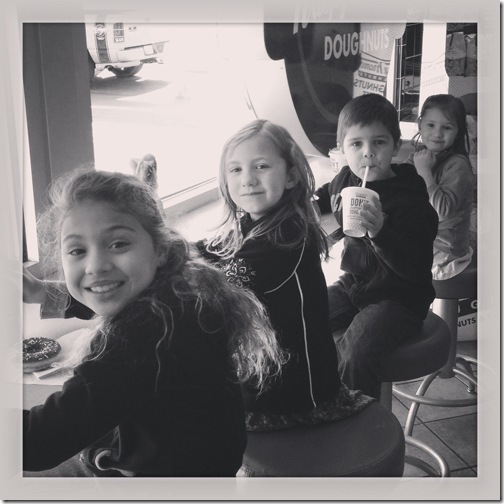 Of course we had to stop at Krispy Kreme doughnuts and enjoy a dozen or so. We were sad that the visit was short, but it was good to visit for the time we had. It will have to tide us over to summer when we will visit again.
Posted in Emily Pics, Julia Pics |

Comments Off on Family Visit