February 4th, 2013 by

Mommy
The Mama-made Christmas gift for the girls was to fix up a family hand-me-down bunk doll beds. The beds came from Mama's aunt and got a fresh coat of paint. Then each bed was given a new mattress, sheet, blanket, pillow, and doll quilt. Emily's bed was themed with blue material and Julia's bed was themed with pink material. It is great to be able to pass down things from the past and make them new and fresh with Mama's touch too.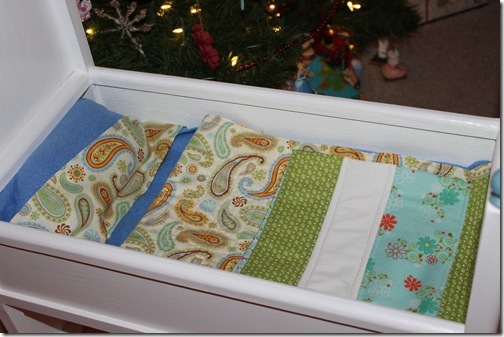 A bit of the material used in each of the quilts was taken from a Great-Grandma's quilting box and the sheet material was an old toddler bed sheet also passed down for two generations.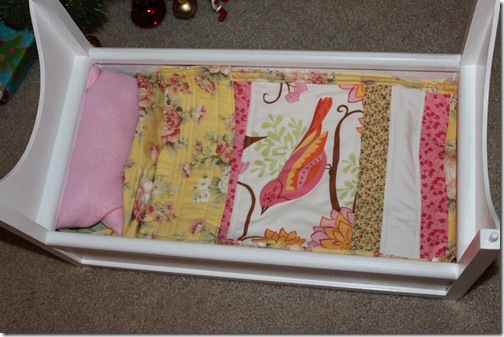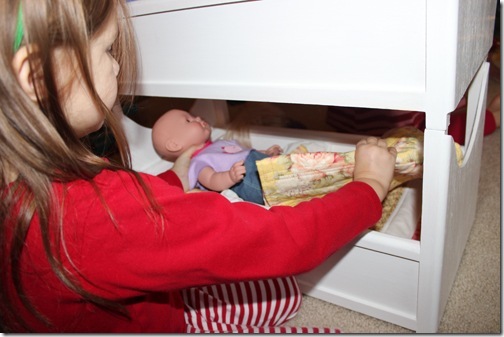 The dolls slide right in.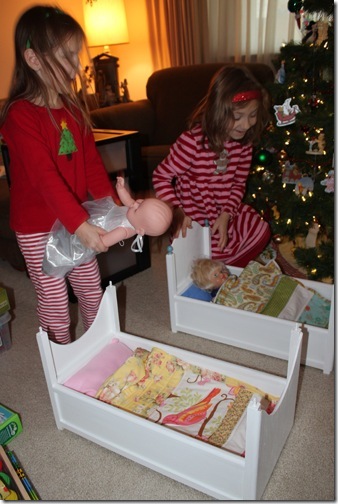 The idea that they stack and unstack is pretty cool, but in our small house leaving them stacked makes most sense.
Posted in Emily Pics, Julia Pics |

1 Comment »