December 17th, 2012 by

Mommy
The How-To Instructions of decorating a Gingerbread Train and Train Station with our Girls:
Step 1 – Buy a kit – This Mama thought this was an awesome shortcut.
Step 2 – Lay the pieces out with cute kids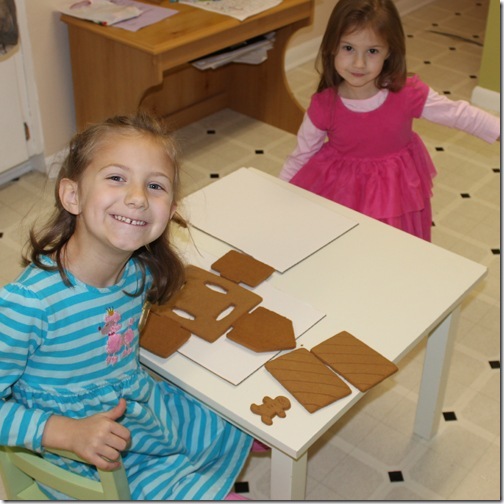 Step 3 – Assemble Structures (maybe next time give the structure without the base to the older kid)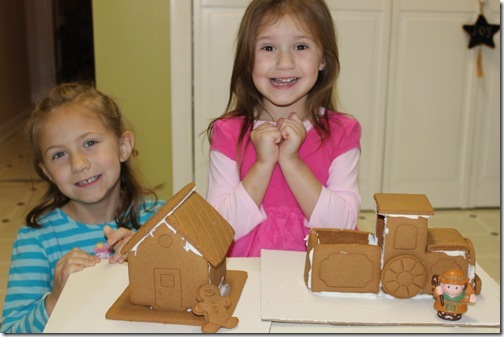 Step 4 – Decorate with icing and candy (best for Mama to apply icing and kids to do candy) – Don't worry if you don't use all of the included pieces and decorations, we didn't.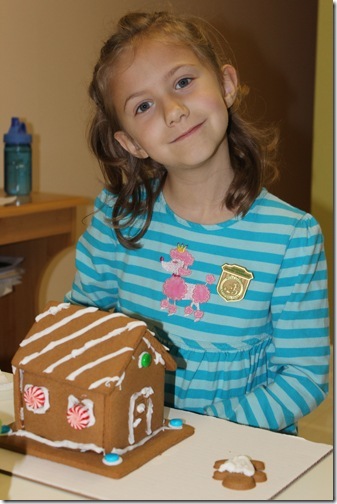 Emily took all the steps seriously. She wanted the station to resemble the photo on the box and worked to do that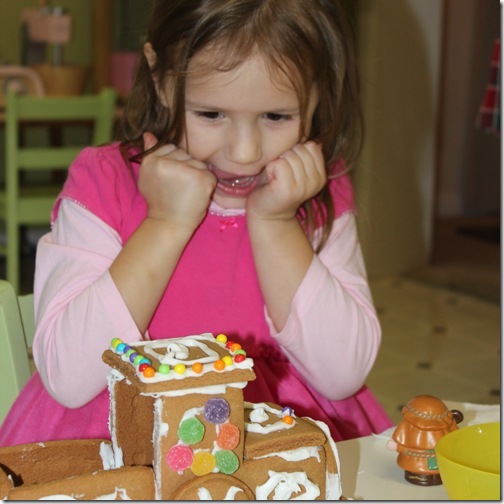 Julia was very emotional about her process. Lots of joy added to the decorating.
Step 5 – Admire your creation with happy grins.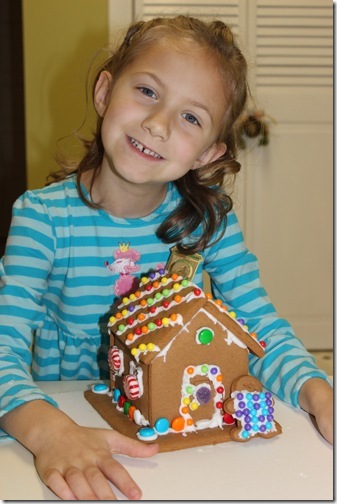 Emily was pleased with how hers turned out. Symmetry was important to her design. When asked which part was her favorite was she said sticking all the candy on.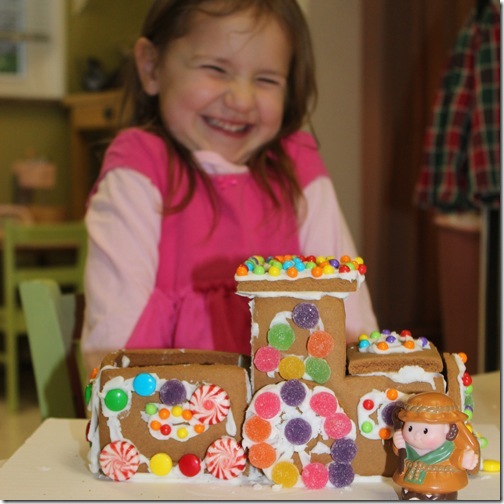 Julia had a decorating philosophy of just getting stuff stuck on wherever her heart desired. Her favorite piece to decorate were the big wheels and she talked for quite a while about the colors she chose to use.
Step 6 – Repeat next year!
Posted in Emily Pics, Julia Pics |

Comments Off on How To Decorate A Gingerbread Train and Station with our Girls