December 16th, 2012 by

Mommy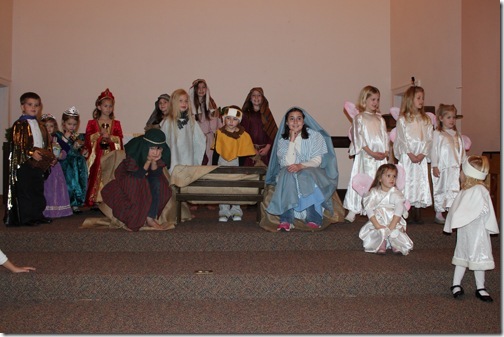 The telling of the birth of Jesus by kids 15 and under is always fun. At some point you learn the art of stage presence, but most haven't yet. Some of my favorite moments from this year's Nativity presentation were: Julia's decision to not stand, baby lamb Thea's wanderings (so appropriate that she was a sheep, she even said "ba"), one very active camel, and the existence of Magi princesses (I know, who knew – pretty brilliant).
The simple truth is that Jesus loves the children. He loves their simple offerings of joy. We love to watch them offer it!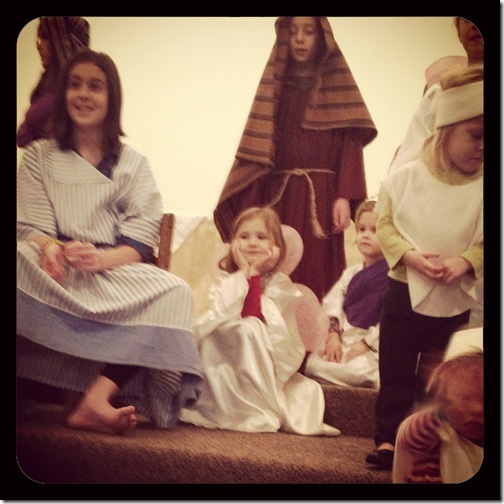 This is from their practice night. Something about this sweet girl reminds Mama of the Littlest Angel. Nothing could be more sweet than a small angel patiently waiting.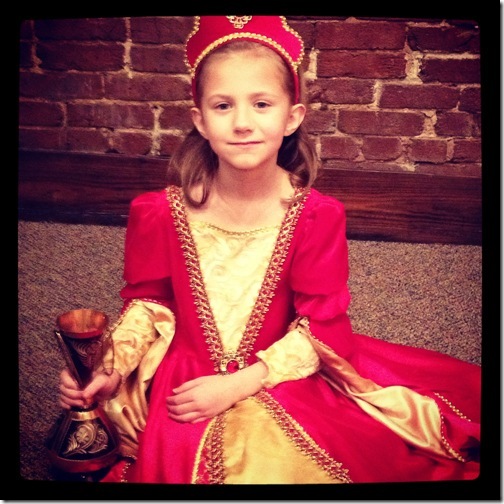 When did this one grow up?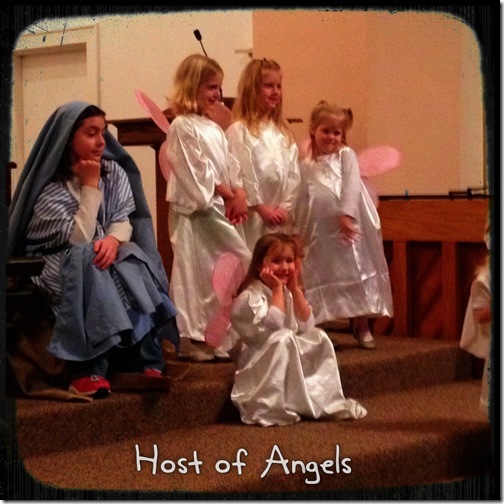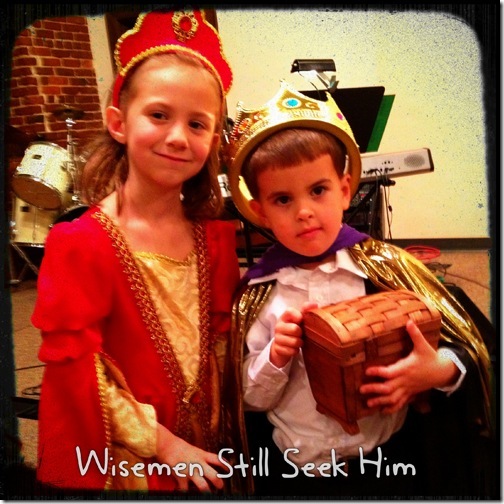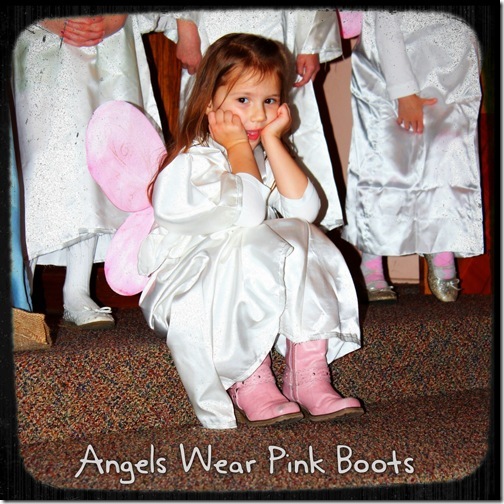 Posted in Emily Pics, Julia Pics |

Comments Off on Christmas Nativity