December 4th, 2012 by

Mommy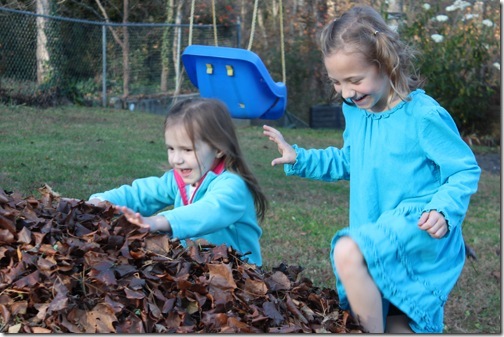 Aren't they so cute? Don't they seem like they just love playing together? You would never guess they don't always show love each other would you?
Well, they are sisters aren't they – Recently while coloring and making fun paper things they showed that they are sisters too. This was pieced together from reluctant confessions so it might not be as accurate as we would hope. While Mama was out of the room, Julia decided to do something to Emily. She walked over and cut some of Emily's hair. This made Emily mad and Emily returned the thought and cut a selection of Julia's hair. Julia's hair damage is really not noticeable and without the confession it would have taken Mama awhile to find it. Emily's cut section is a lot more noticeable to Mama. Noticeable enough that it is the reason Mama discovered the act.
Mama's concerns – Julia thought it was funny and now that she has had a taste of hair cutting she is likely to try it again. It is also interesting that the girls didn't tattle on each other and all the hair remains were cleaned up before Mama returned.
Posted in Emily Pics, Julia Pics |

Comments Off on Aren't they Cute