December 19th, 2012 by

Mommy
Christmas break is in full force for Emily and her Mama is trying to enjoy her as much as possible before school resumes. To enjoy a beautiful sunny December day we planned a day to visit the zoo, see Santa, run errands, make a holiday craft, buy Mama a sweater, drive through a light show, eat dinner out, and visit with kid friends for most of it. At the end of the evening two tired girls were carried in from the car and put directly in bed. Tomorrow has been declared a PJ day with lots of Christmas story reading.
The ZOO!
So much fun just hanging out playing with our friends. The weather was beautiful and sunny. We might have encouraged a kid to skip a little school today to join us. Julia's top animal choice for the day was the beaver (who was awake and playing today) and Emily's top animal choice for the day were the bats.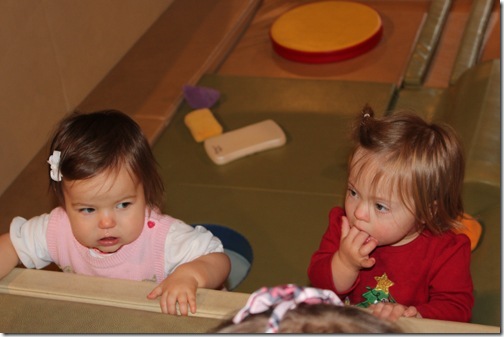 We have called the combo of Julia and Maeve by the title of "the littles" for 4 years now, but it seems like maybe this pair will take the title over.
Santa!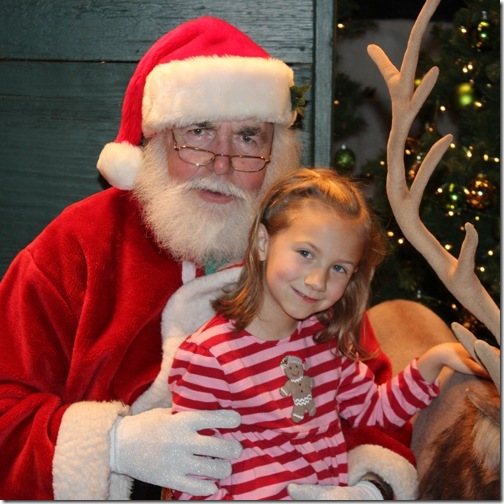 Emily loves to talk to Santa and will do so every time she gets a chance. Julia passed up the opportunity to speak with this Santa. She told Mama that "maybe next year I would like to".
Holiday Craft!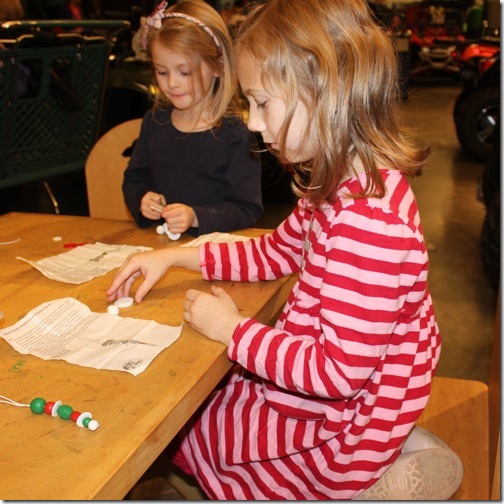 Making a fun Santa ornament. Thank goodness Ms. Ashley was around to help Mama. There was some tight threading and small knots to tie that she seems to be better at. 😉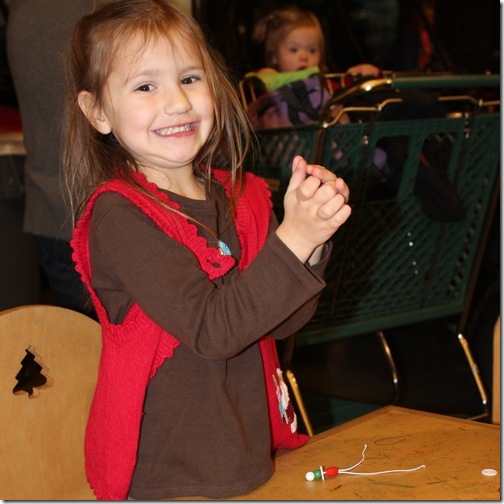 Julia loved it, obviously. She is just too cute when excited. Check out little Thea in the background.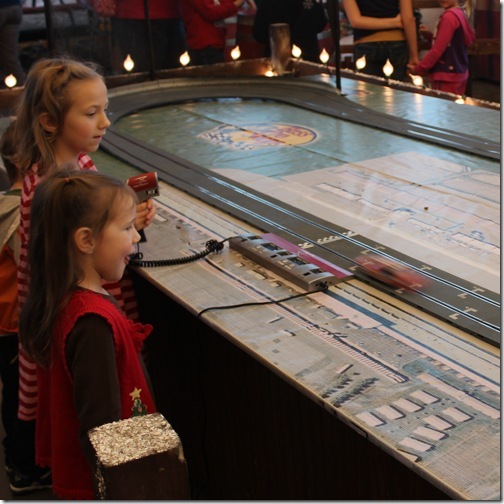 The girls loved driving the racecar around the track and trying to stop and start it exactly on the start/finish line. Kids are fun.
Carousel!
The zoo carousel was closed today (much disappointment) and then we found this one later in the day to ride. I think the wild bear, moose, and elk make for a fun ride.
Posted in Emily Pics, Julia Pics |

Comments Off on A Busy And Full Day