November 1st, 2012 by

Mommy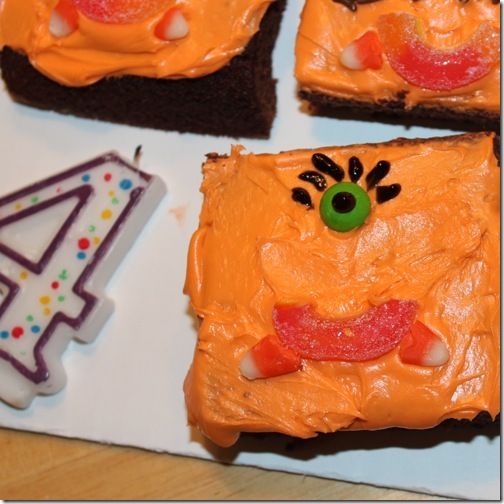 Julia had several birthday celebrations this year. Because we were going to be traveling on her actual birthday we celebrated her birthday at home a couple of days ahead of time. It seemed fair for her to get her gifts a couple of days early so she could get some playtime with them before she had to be parted from them.
Julia picked her birthday dessert to be monster brownies and to eat at Snappy Tomato for dinner. She enjoyed the attention of the dinner, the food choice, the games we played, eating with her grandparents, and all of her gifts. It is good to turn four!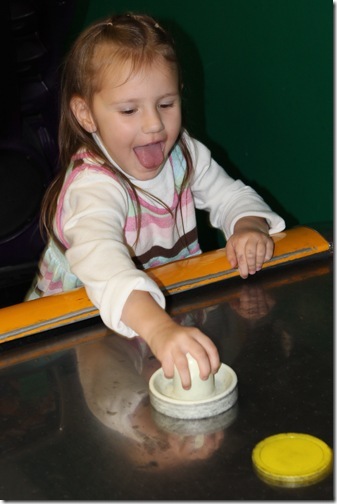 That is a lot of joy found in hitting a little yellow circle.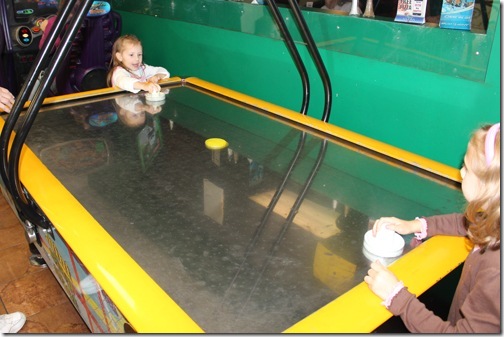 Fun and games with our sister.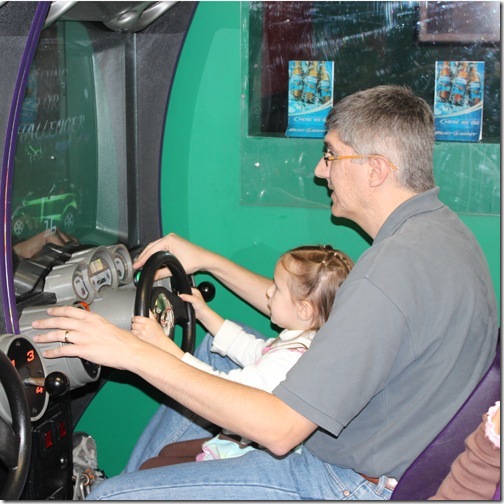 Driving with our Daddy to help us reach the gas pedal.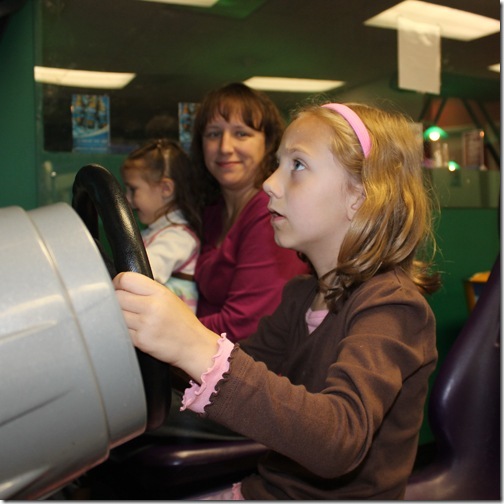 Emily taking her turn at driving very seriously!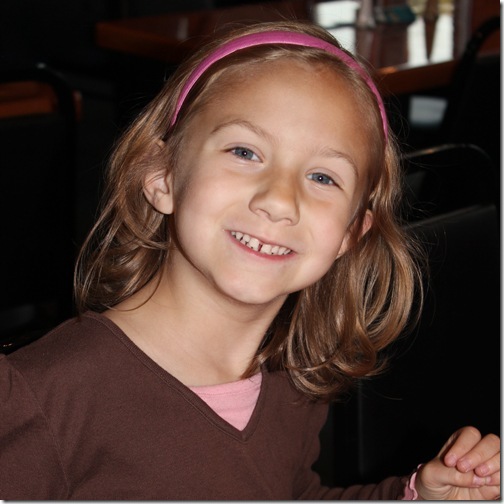 A great photo of the big sister.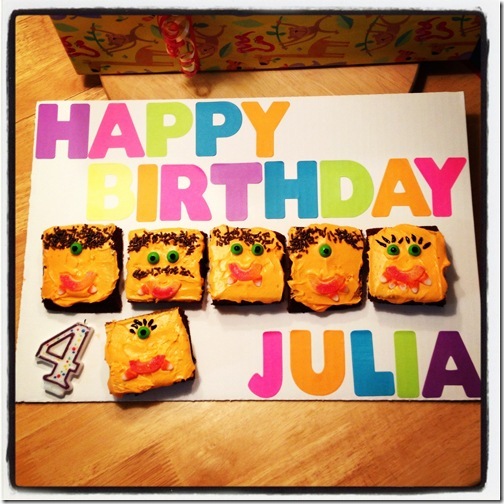 The dessert display – fun faces for the family.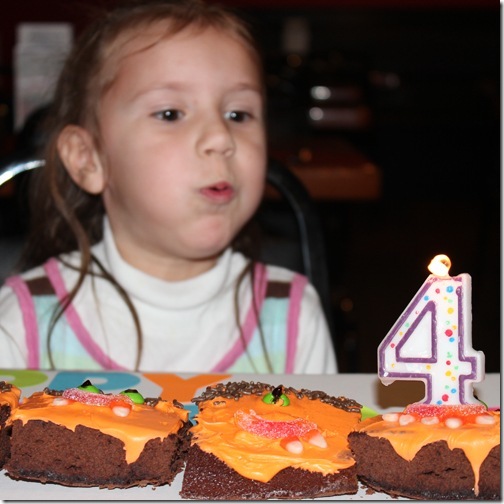 It is a big job to blow the candle out!
Posted in Emily Pics, Julia Pics |

Comments Off on Tennessee Family Birthday Party