November 9th, 2012 by

Mommy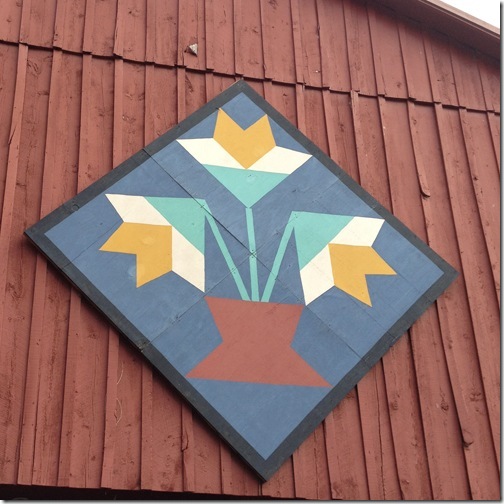 Emily's first class trip was to the Museum of Appalachia. They were the only school group there, so it was easy to keep up with the kids. Keeping up with the kids was made easier as there were also a lot of parents to help with the kids. In Emily's class alone there were 12 parents for the 17 kids, though not all of the classes had as many parents.
Emily chose to hang out with her friend Charlie for most of the morning outing. We explored the buildings, saw the wildlife, had to speak to all the kids we ran into, and bounced around quite a bit. Emily was not too interested in all the buildings and how things were done, but she picked up on a few things. Charlie was fascinated with the lady demonstrating quilting. I expect she will be asking for someone to give her a go at it herself.
Just as the morning got warm, it was time for lunch and then the return trip to school. Emily was a bit cold because she like most of the kids in her class left their coats and sweatshirts behind at school. Silly kids, maybe they will remember next time.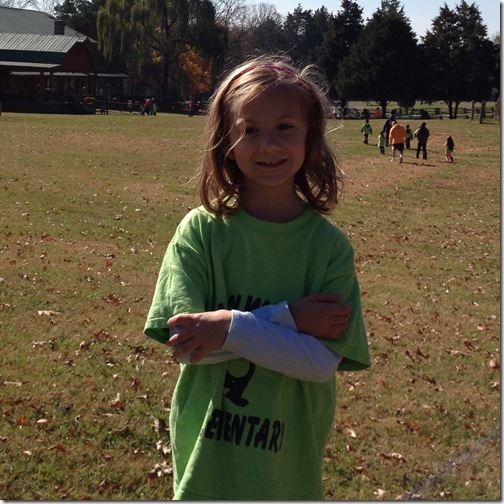 A warming up Emily in the big field.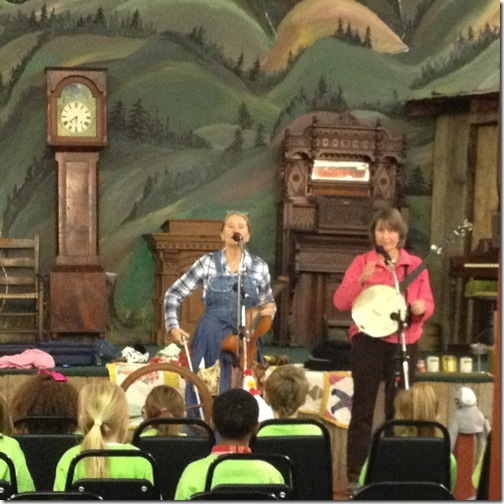 The Hominy Mamas who entertained the kids with funny songs and a few fast facts about pioneer life.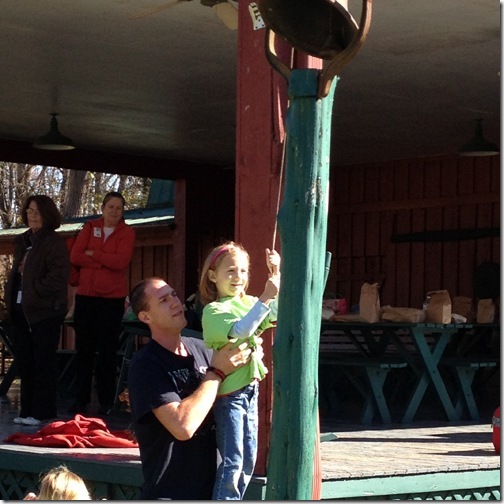 This amazing Dad lifted each kid so they could ring the dinner bell. That would be 45 kids in 20 minutes. He got in today's workout.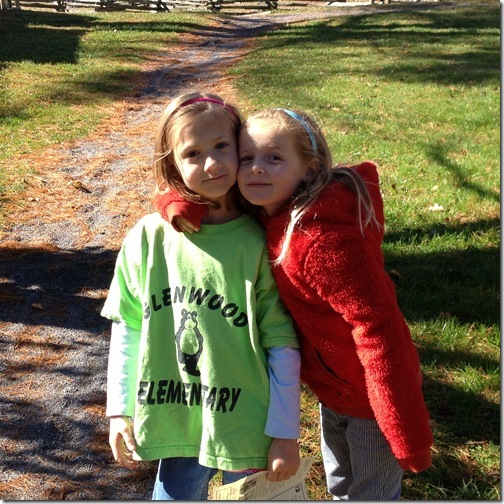 Emily with her friend Charlie.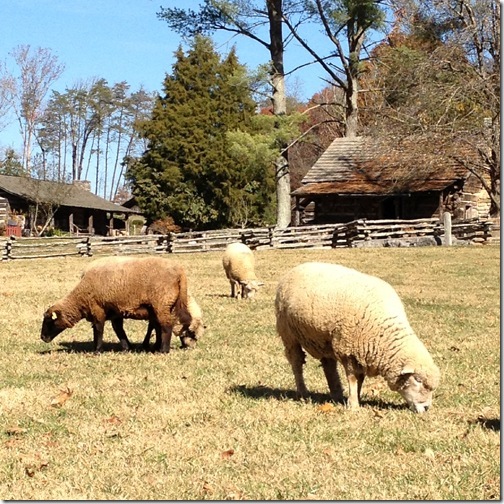 Some hungry sheep out for their lunch.
Posted in Emily Pics |

Comments Off on Emily's First Class Field Trip