November 28th, 2012 by

Mommy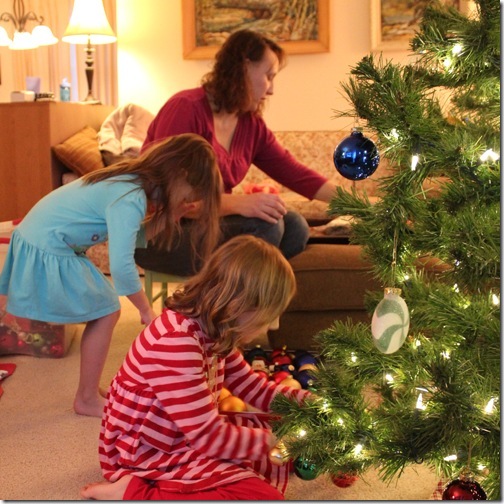 The girls were super excited about decorating the Christmas tree and all the other decorations going up in the house. Some of the fun kids sayings that came out while we did our decorating were Emily asking if we were going to hang the "garlic" this year. She was referring to the garland. Robby and I had to think about it for a while before we decided to correct her term. Although we have continued to refer to the "hanging of the garlic". The other cute saying was from Julia. She kept asking when we were going to hang the "jewels" and "diamonds" on the tree. It was her words for ornaments, but we loved the idea that to her the ornaments were like diamonds. Now though if you ask her what we hung on the tree she will tell you that it was marshmallows. She must have loved the S'more ornament collection we have on the tree.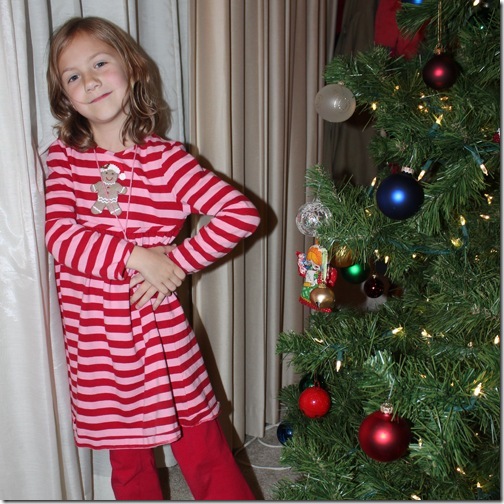 Emily mentioned to me the difference in how we decorated something over the last couple of years. I know she loves Christmas and having the decorations, but it was cool that she could remember such detail about what she sees from year to year.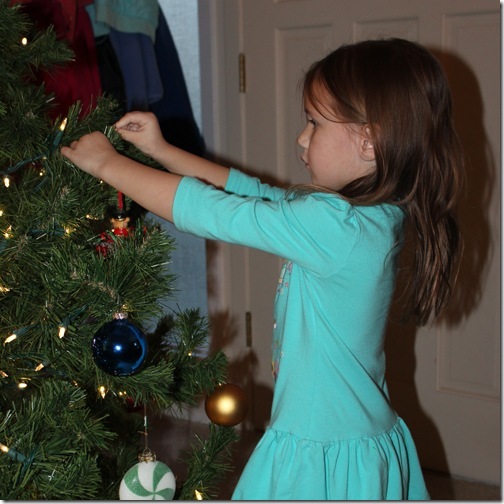 The girls are counting down the days to get to countdown to Christmas. We have an advent wreath we decorate with ornaments and a book a day to read and it all starts on December 1st. They are ready for the excitement to begin!!
Posted in Emily Pics, Julia Pics |

Comments Off on Decorating the Christmas Tree