November 20th, 2012 by

Mommy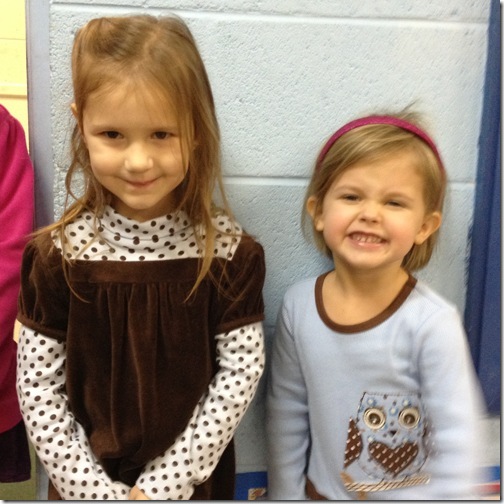 Julia celebrated Thanksgiving at her Camp Faith program. They sang a few songs and represented pilgrims and Indians. Julia and Maeve were pretty subdued during the singing and were not interested in making their boat piece rock. The little program was cute.
After the short performance the kids got to eat a special dinner with their parent. The table cloth was a fun coloring sheet that entertained while we got food arranged. Julia seemed to enjoy herself.
Julia and Maeve picked out their own clothes today and they both had blue and brown outfits. They must have talked on Sunday and coordinated. Ok, maybe that will be what happens in a few years.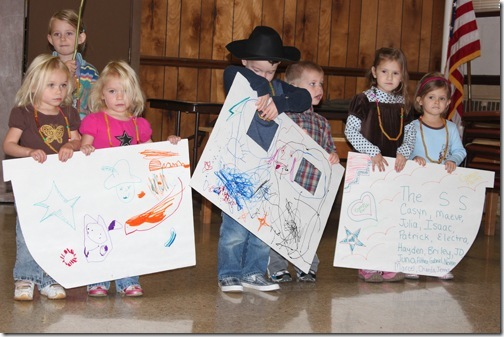 The kids in the boat.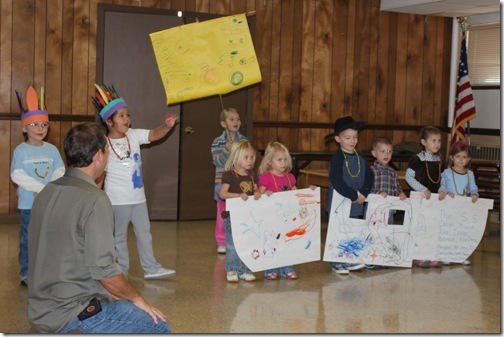 The whole class with their teacher.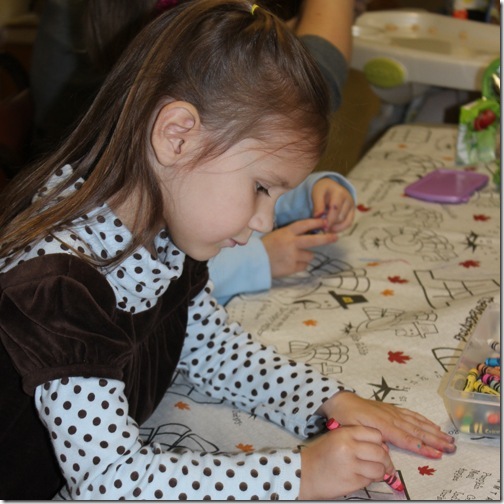 Julia doing a little coloring while she waited for dinner.
Posted in Julia Pics |

Comments Off on Camp Faith Thanksgiving Party