October 31st, 2012 by

Mommy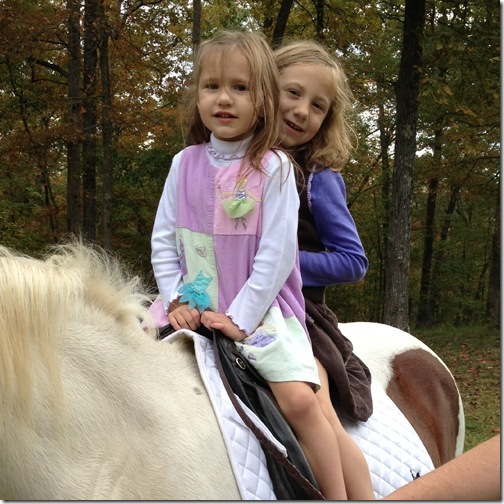 We joined Laurel and Shawn out at their farm for another Halloween party. We accept that they moved from our neighborhood, but only if they will continue to invite us out to celebrate Halloween each year. We have no complaints with our current neighbors, but we miss our former neighbors.
We were there early enough to get to take a ride around the yard with their horse, Letti, and pony, Chester. We like the fact that the horses keep their yard mowed for them. The girls did well with the horses. Emily was willing to try her hand at grooming, but not for long.
After the ride we carved pumpkins, had dinner, and ate lots of candy. We are looking forward to next year's celebration.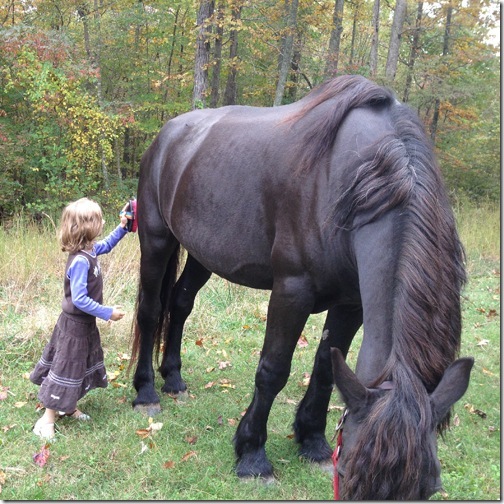 Emily providing her grooming services.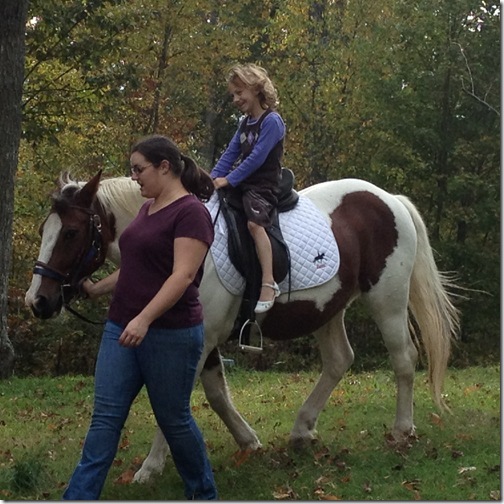 Chester giving Emily a gentle ride.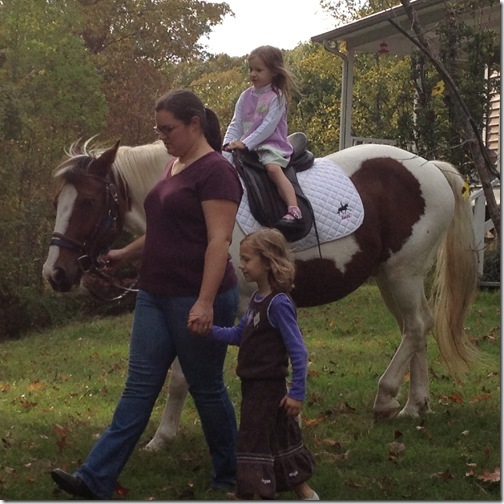 Julia getting her ride from Chester. I love that Emily kept them company and held Laurel's hand.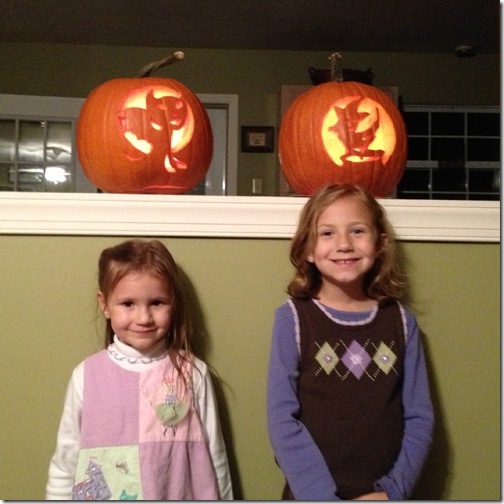 The girls with their pumpkins. They picked out a design and Laurel and Shawn each cut one out for them.
Posted in Emily Pics, Julia Pics |

Comments Off on Our 2nd Annual Halloween Party With Laurel and Shawn