October 7th, 2012 by

Mommy
Julia has missed having Emily around to play with. Still, Julia is great at playing by herself and is also enjoying having time with Mama to herself. While much of our time isn't spent doing "exciting" things, we try to have fun in just the normal moments of life. As an exercise Mama has tried to take random photos of the things we do. Here is a selection of our life.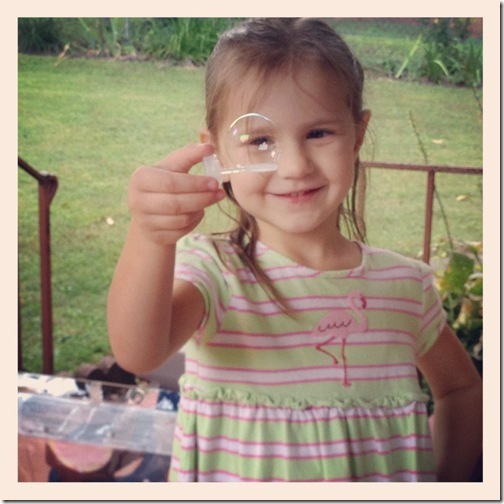 Someone blew the bubble and then caught it back. It looks like her fancy magnifying glass.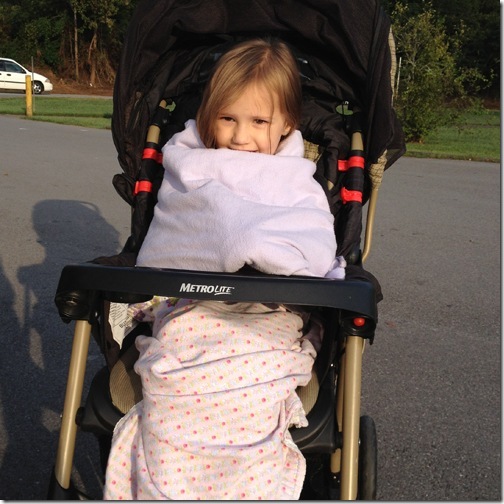 Some of our morning walks are on chilly mornings. To stay warm Julia prefers blankets to a coat.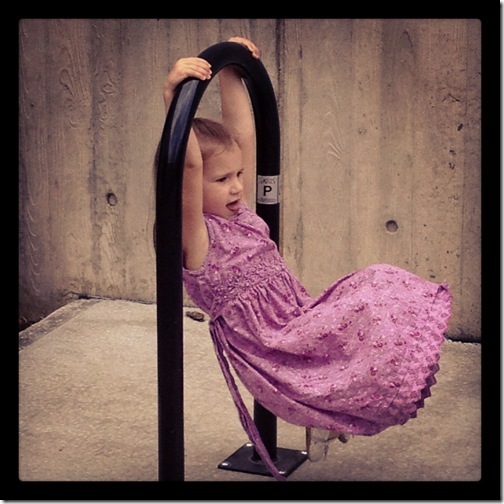 Who can pass a random bike rack without having to play with it before moving on?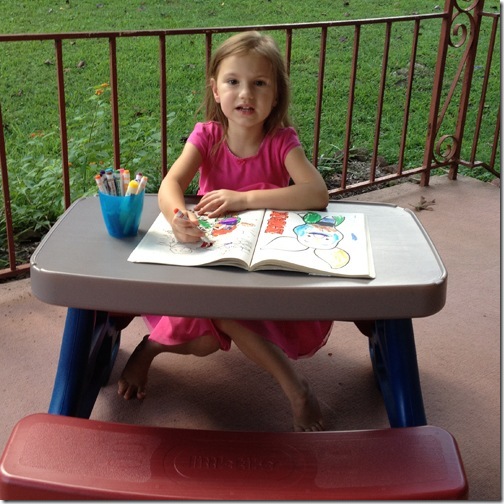 Coloring anywhere is fun, but the front porch is as good as anyplace.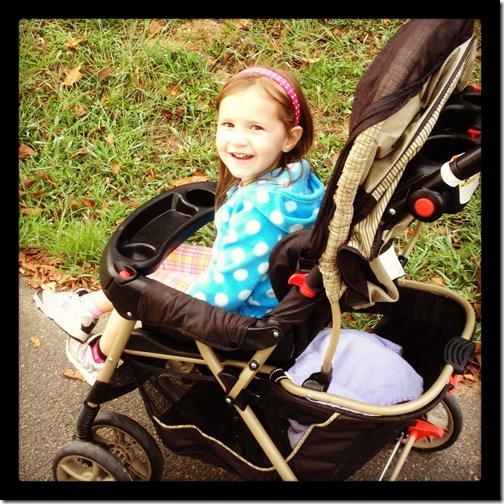 When we walk Julia has great smiles to share with others. Her favorite song to sing while we walk is "twinkle, twinkle, little star".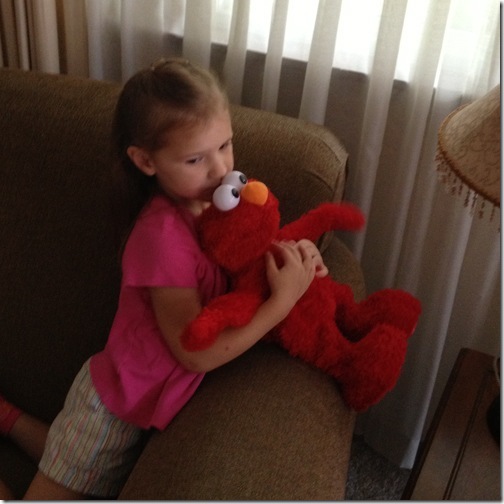 Just loving and playing with our toys are fun things to do too.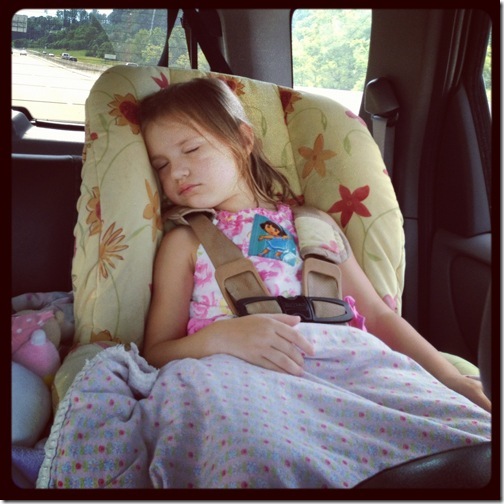 We are on-the-go so long some days that we just give out in the car. This day was really funny because five minutes before this photo was taken, Julia had just informed Mama that she was not tired.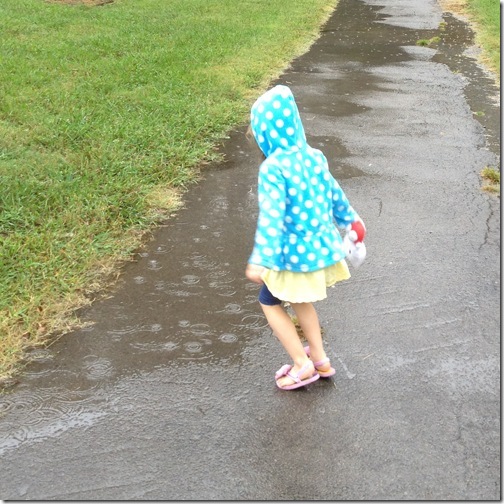 Rainy days are great days to jump in random puddles. This one was outside of the preschool.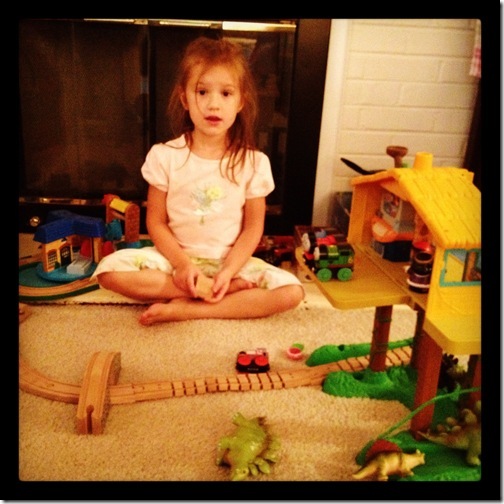 A week can't go by without some train building. This day she made the Diego house into the train station. The trains are lined up on the porch waiting for their turn on the track.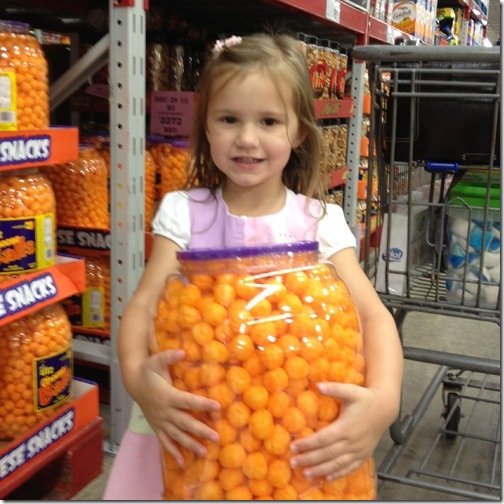 Never underestimate the fun of helping Mama shop at the super-warehouse store. Yes, the cheese puffs are almost as big as she was. And yes, her Mama bought it because she was so darn cute.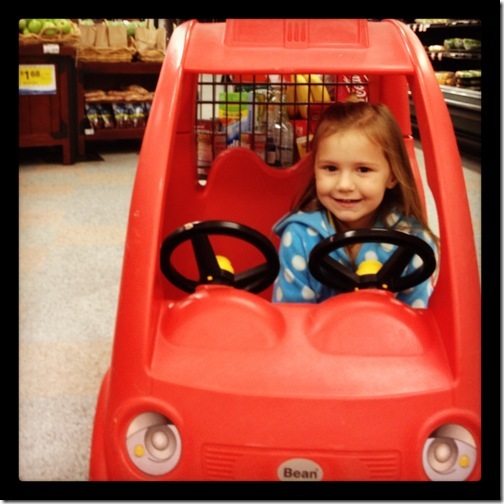 Driving the grocery car is always a bonus. She informed me that she was Milli driving her UmiCar. If you don't know the reference you have not been watching Team Umizoomi like we do.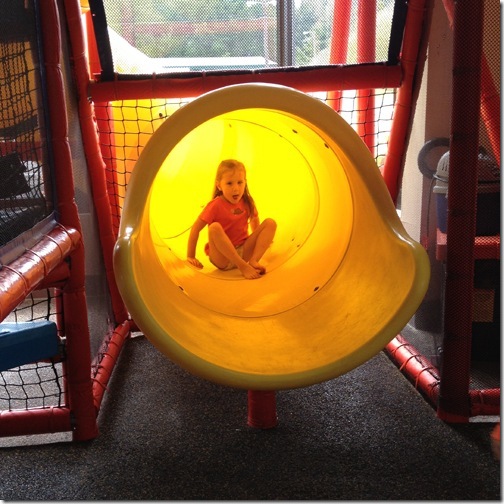 There is always the fun of an after-lunch slide to go down.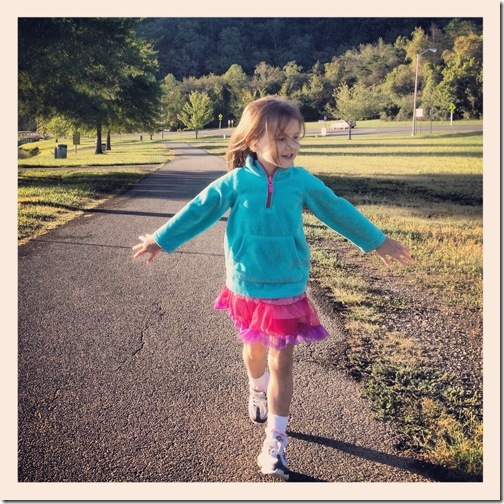 Julia doesn't always stroller on our walk. Although it is not so strenuous for Mama, little girls have to stretch their legs too.
Posted in Julia Pics |

Comments Off on How We Fill Our Time