August 8th, 2012 by

Mommy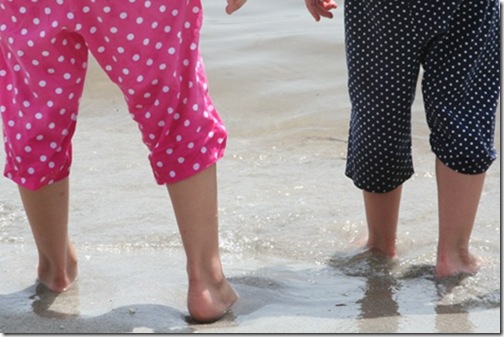 We try to go to the beach once per trip to Miami. It takes a little while to get to the beach so we try to make the most of it when we go. This trip it was just the girls, Grandma, and Mama at the beach. We set up our shade, got some photos, and then played in the water.
Julia kept trying to swim in the ocean like she did in the pool and she ended up with pretty red eyes. She just kept trying though. One game the girls played was to carry wet sand into the ocean and rub Grandma and Mama's arms with the sand. It was like our own trip to the spa. Emily asked several times to go out in the deeper water with Grandma. For having simple cups to dig in the sand the girls just stayed busy and happy for a long time. Everyone seemed to enjoy the sunny, fun day tremendously.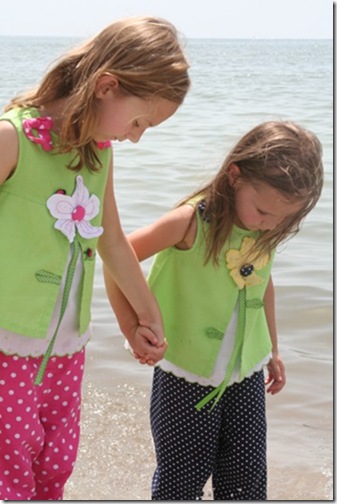 Two flowers that Mama would pick!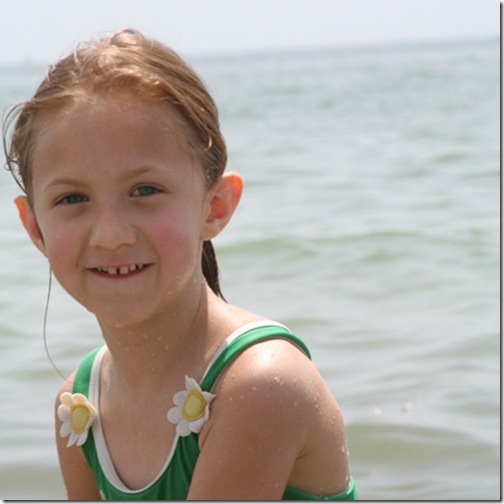 Enjoying the sun and surf!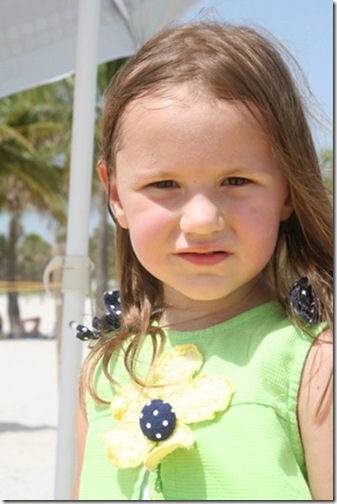 Our Ju Ju girl!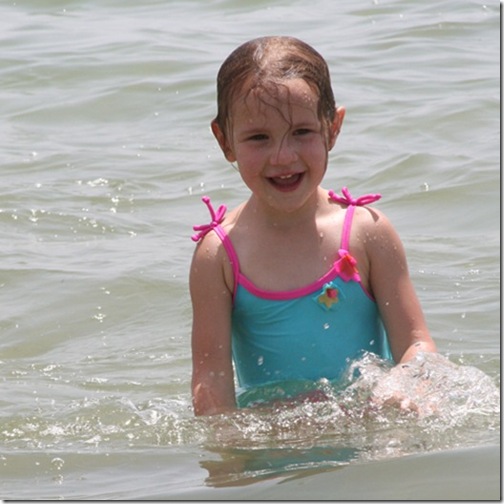 Sun-kissed water and girl.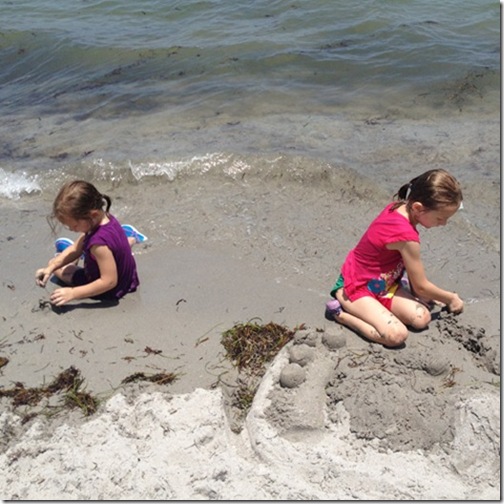 Digging in the sand. The ocean was destroying as fast as they were building, but that didn't deter them.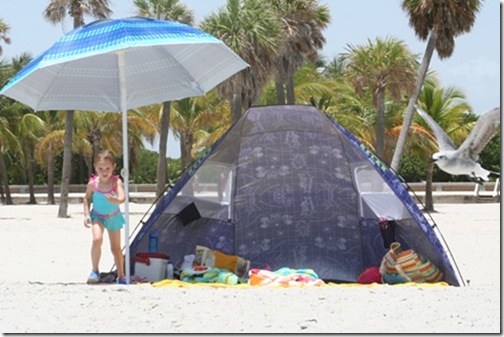 Our shady spot, but we didn't spend much time there. While the day was hot, the water felt great!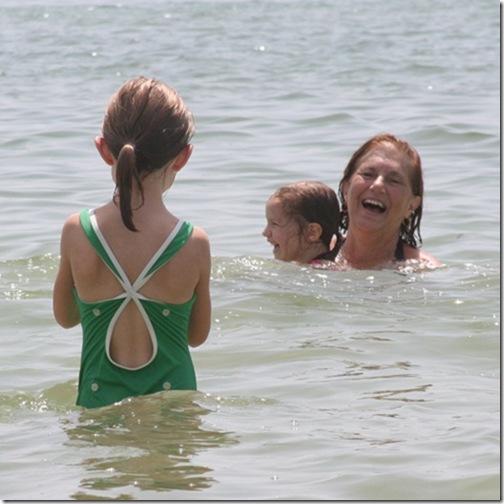 Playing with Grandma in the ocean.
Posted in Emily Pics, Julia Pics |

Comments Off on Our Beach Day