June 28th, 2012 by

Mommy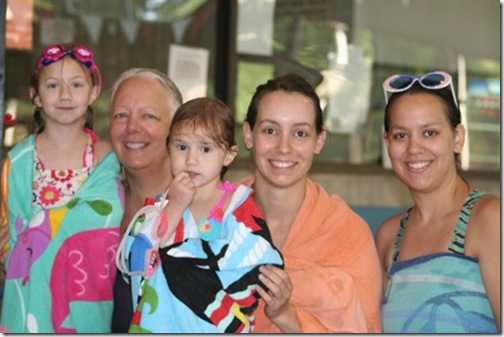 This is the summer to learn to swim at our house. To this end the girls have just completed four of six weeks of swim classes for the summer. They are doing so well and loving it. A mix that makes Mama very happy!
For the first two week session Julia was in Level 1 with Ms. Kate and Emily in Level 2 with Ms. Lauren. By the end of the class Julia was ready to advance to Level 2. Emily was one skill away from advancing to Level 3. When the second session started the mix of kids and Emily's skill level allowed her to go ahead and move to Level 3 with Ms. Lynn. Both girls have enjoyed the other kids in the class and loved their teachers. They have been willing to try new things and be challenged to improve on what is hard. The biggest improvement is just their confidence in the water is increasing!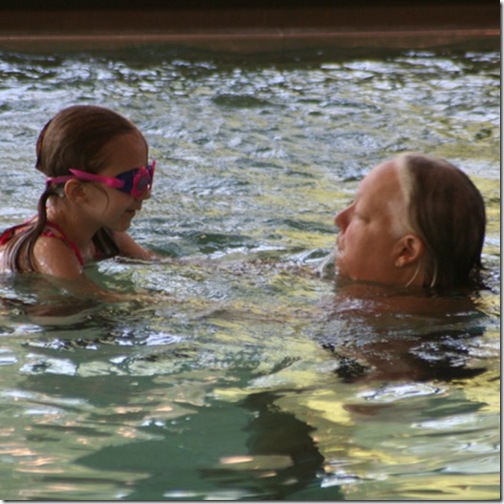 Emily –
can swim the pool length with her kickboard confidently,
is swimming about eight feet without assistance,
is able to jump in the pool and swim back to the edge without assistance,
is learning to dive,
is practice her strokes and breathing,
was brave enough to jump into the pool from the diving board.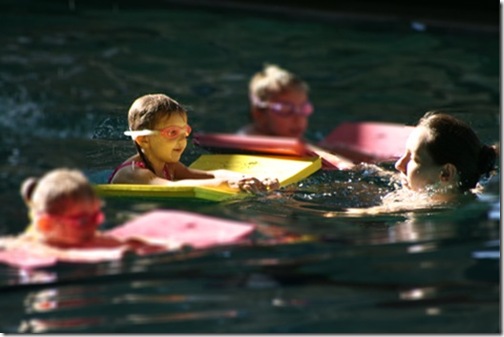 Julia –
is learning to float on her back and can do it when she has assistance to get started, 
can kick laying on a board the length of the pool,
loves to jump into the water,
is gliding thru the water
For our third session the girls should remain in their respective levels. Mama is SO proud of them and their new skills.
Posted in General |

Comments Off on Swim Class – Summer 2012