May 24th, 2012 by

Mommy
Welcome and Hello Thea!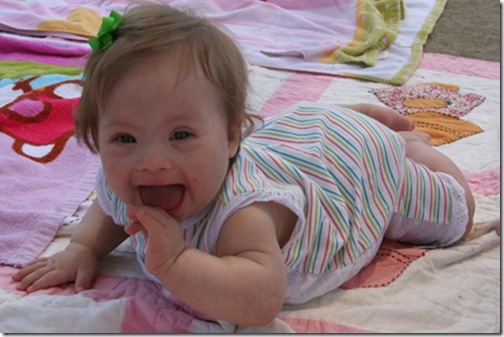 Life doesn't get much better than this! We lounged together on a warm spring day getting to know each other. She is pretty perfect. She studied everything, did not mind a new person holding her, got down and played in water and rolled around on a blanket, helped look for other kids, did not fuss about how she was held as long as she could be a bit squirmy in whatever position she was in, and had such happy faces. This mama took pity on her and kept two sets of little hands off of her today, but the moratorium is off now and she will have to suffer love from two more girls. We are so excited to watch you grow little one! So glad you are in our lives.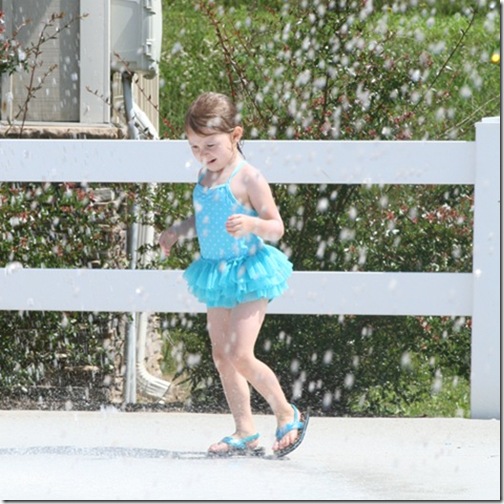 All the bigger kids had fun doing their favorite kid things together. Lots of wonderful busyness.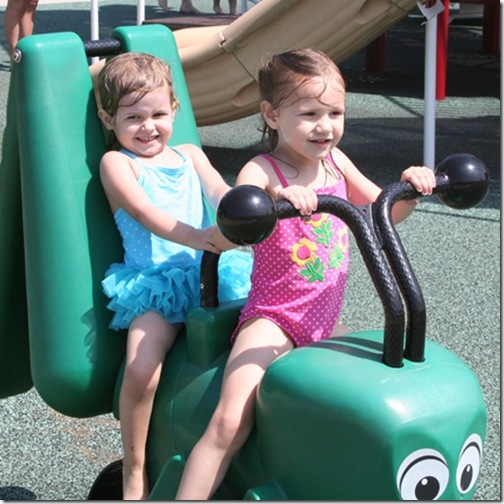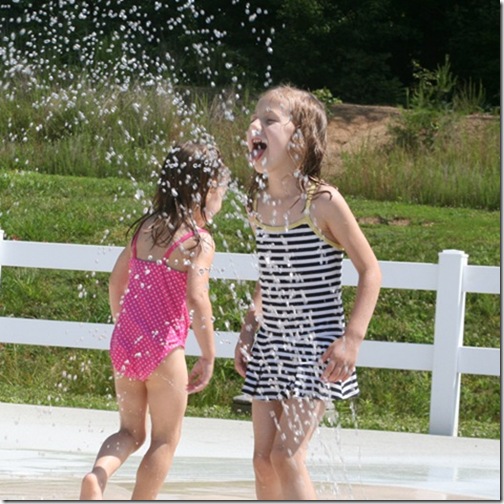 Emily is trying to catch water drops on her tongue. She was pretty busy enjoying herself and wouldn't pose for any photos.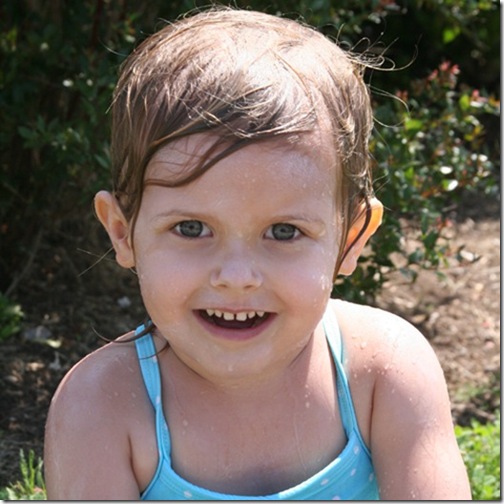 Wet grins!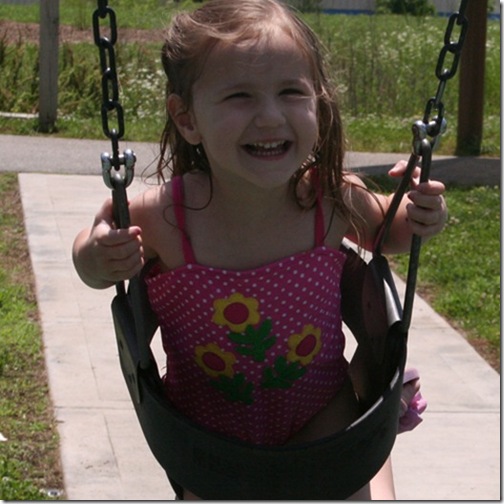 Of course Julia had to swing. While she can swing in the bigger kid swing she would prefer to swing in the more secure swing and beg for "underdog". Geez, the things that Uncles teach little kids. Uncle Doug had better watch out.
Posted in Emily Pics, Julia Pics |

Comments Off on Splash Pad and Meeting Thea