May 30th, 2012 by

Mommy
We celebrated Mama and Daddy's Anniversary with a family weekend away to the Opryland Hotel. Celebrating our anniversary with our kids was a lot of fun this year. Emily is old enough to understand what an anniversary means and loves the idea of celebrating her parents wedding. The joys of girls!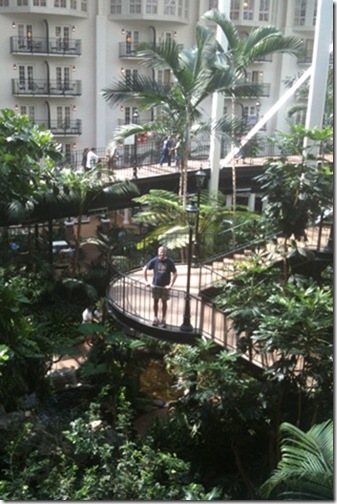 – a room with a view! a climate controlled balcony is awesome on a super hot weekend when four people share a room.
Emily has a general love of hotels and wants to run one later in life so we thought taking her to such a unique hotel would be fun. She was a bit overwhelmed and it will be interesting to see what her long term thoughts are on it. She loved following the different trails of the garden and watching the "dancing" water show. We were always watching out for brides and grooms too. Being Memorial Day weekend there were a lot weddings going on at the hotel.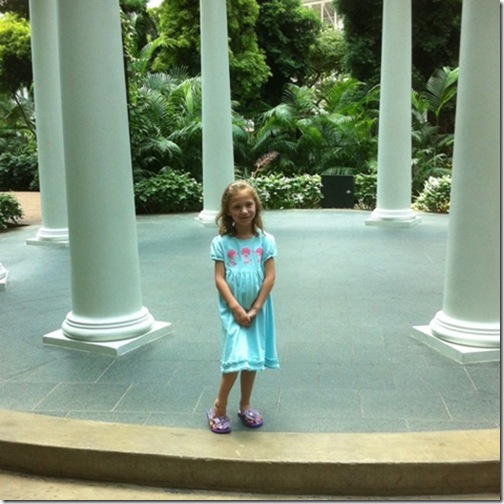 We saw a wedding set up in the gazebo earlier in the weekend and thought it would be fun to get Emily's photo in the same spot. For the whole weekend Emily was a bit more willing to let us take her photo. Julia's favorite things this weekend were coloring on the balcony in our room, throwing coins into fountains, and jumping into the pool over and over again.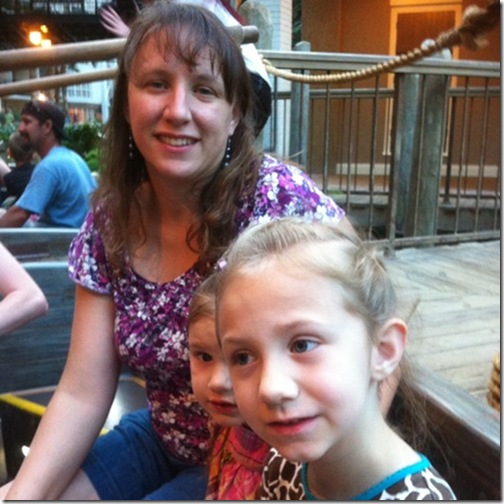 We enjoyed riding the boat and learning a few new facts about the hotel. Another interest that Emily has is about any natural disaster or weather anomaly. In 2010 Nashville had severe flooding of the Cumberland River which flooded the Opryland Hotel. After riding the boat all Emily wanted to discuss was the flood and the hotel.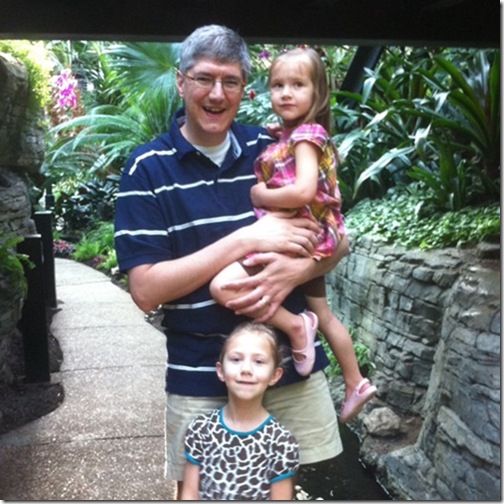 Daddy and his girls strolling on one of the many trails.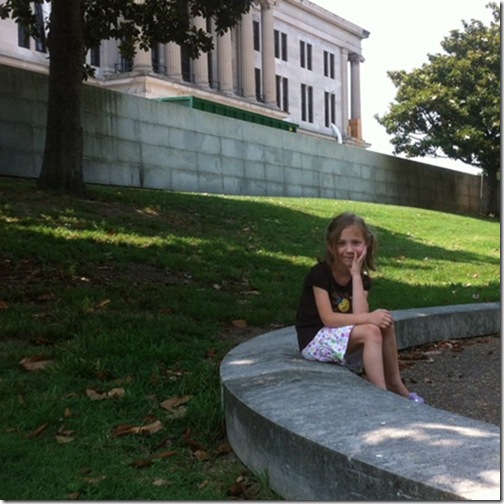 We took a walk around the state capitol building and checked out the statues and the burial place of a president. We now know James K Polk was buried at the state capitol. We also visited the State Museum and enjoyed a little local history and some air conditioning.
Posted in Emily Pics, Julia Pics |

Comments Off on Opryland Hotel