May 10th, 2012 by

Mommy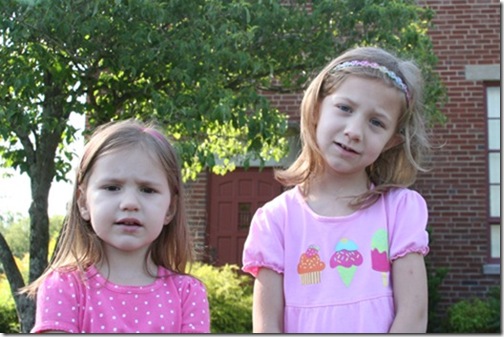 Just as soon at it began it seems to be ending. Today is this year's last day of Thursday School. Emily is finishing her third year and Julia her second year. They were a bit tired this morning and a little grumpy on the way in, so smiles were not easy to come by. They also know that today is the last day of school and that has affected their moods a bit too. Thank goodness their best friends were there today and that was the grease that got them in the door and to their classrooms.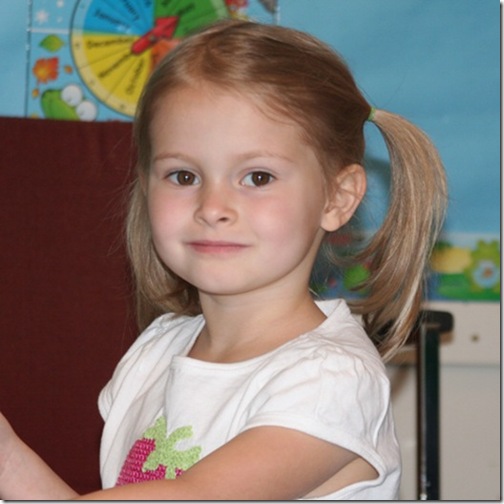 It is great to have a best friend in class!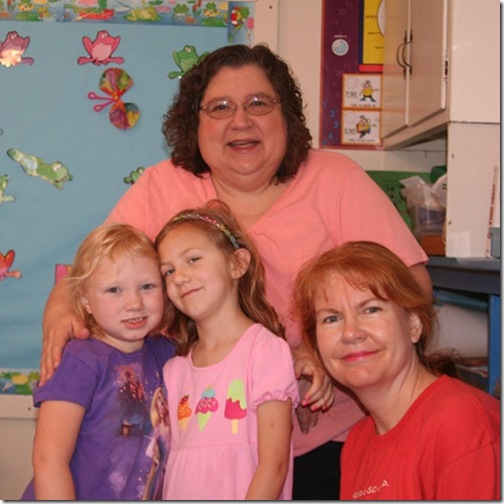 Emily with her teachers, Ms. Frieda and Ms. Diane. Zoe was interested in being in the photo and that made Emily happy.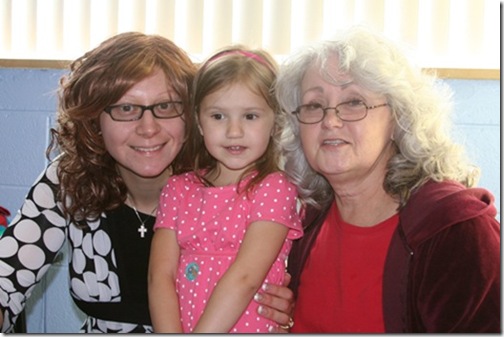 Julia with her teachers, Ms. Stephanie and Ms. Verda.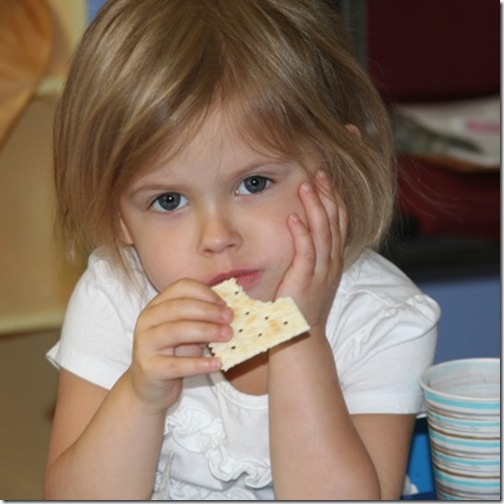 Maeve was either serious in general or serious about her cracker. This was the best she would do for me. Love that girl though!
Posted in Emily Pics, Julia Pics |

Comments Off on Last Day Of Thursday School