March 14th, 2012 by

Mommy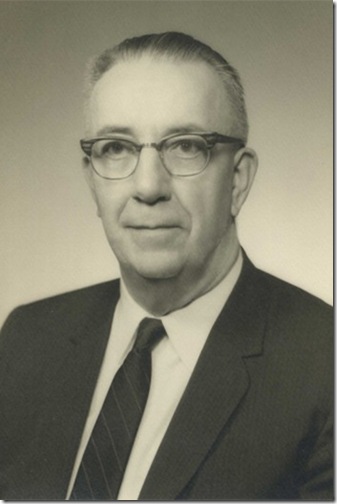 The grandparent that Mama never knew. Charles was born in Missouri, received his education degree at Central Missouri Teachers College and met his wife Thelma there through his best friend who was also Thelma's brother. He worked for a time in Kansas City, got additional education in Minnesota, and a masters degree from Ohio State. After getting his masters he was hired by a high school in Cincinnati where he taught industrial arts including wood working and drafting. They remained in Cincinnati the rest of their lives raising their three children. He saw all of his children marry and met many of his grand-children.
He raised his children during and after WWII in which the kids kept victory gardens and used the extra veggies to sell in the neighborhood. Charles placed a high value on education and all of his children completed their college educations. None of the children settled in the area and both of their sons served in the armed forces.
Charles was very handy at building with wood. Some of the things that he built that have remained in the family are picture frames and a children's table.
His legacy to the family was his love of education.
Dad's favorite memory of his father is: doing projects for boy scouts with his dad. Dad would make the designs and then they would build the projects together at the high school wood working shop.
While Mama never met her Grandfather she has been taken past places he lived in Missouri and Cincinnati. One of our family favorite stops was a neighborhood bakery where he would get his favorite weekly baked good. Mama has several frames that he built for his wife's art and the child sized table.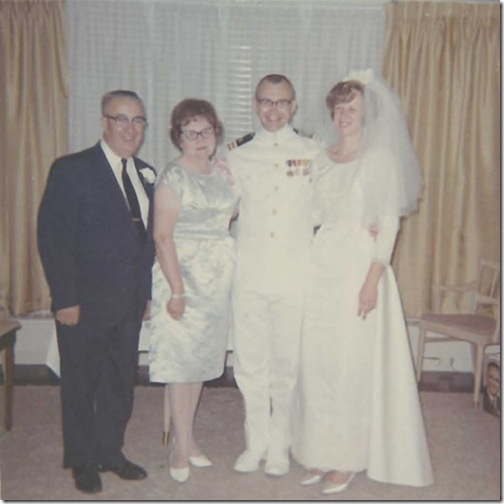 Charles, Thelma, Phil, and Joyce on Phil and Joyce's Wedding Day
Posted in Emily General, Julia General |

Comments Off on Great-Grandparents: Grandpa R