January 7th, 2012 by

Mommy
We made our final trip of the year to Dollywood the week after Christmas. We arrived an hour after they opened for the morning and they were already filling up parking lot F. Wow, it was busy. Luckily for us the lines were for things the kids aren't ready for. Maybe we would have caught a show, but we didn't even try. The day was cool, but comfortable. When the evening cool came we had plenty of warm clothes and blankets to bundle up in to stay warm. We did the girls favorite rides and activities: car driving, carousel, pig, duck, bumble bee, playgrounds, and rope course. We got our funnel cake to share too.
Emily took her nap on the way to the park, but Julia was stubborn and stayed awake. Well, she only made it so long and then fell asleep in the stroller. When we said goodbye to the sun she got wrapped up in a blanket.
We stayed until after dark so that Emily could see all of the lights and see the lights show. She loved it! I'm so glad we got to go so many times this year and enjoyed being together.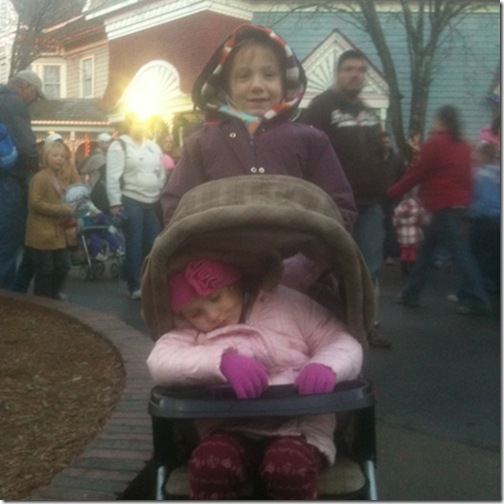 We didn't get many photos of them awake together, but once one goes to sleep it get a bit easier. We are bundled up to stay warm!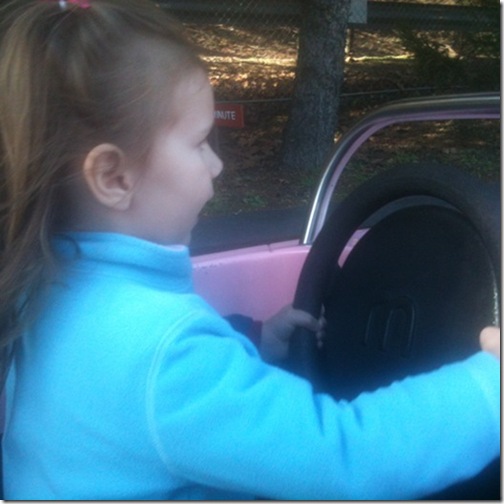 Julia got so excited while driving! She was thrilled to get a pink car to drive.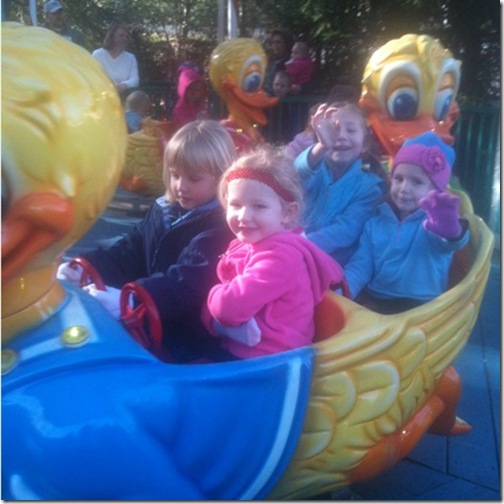 One sacrifice of the park being so busy is that the girls had to share a seat with each other and sharing the rides with other kids. Sometimes they loved it and sometimes it was a bit frustrating for them. They seemed to connect with these girls and they loved the ride.
Posted in Emily Pics, Julia Pics |

Comments Off on Last Dollywood Trip of the Year