January 2nd, 2012 by

Mommy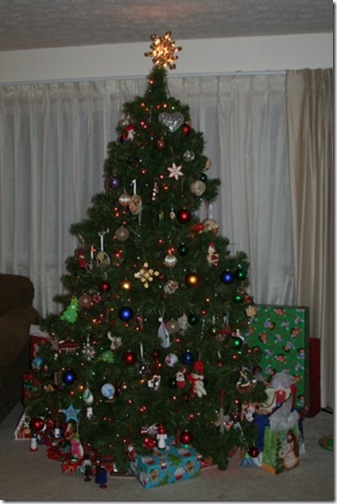 The girls loved putting up the tree with Mama and Daddy. They noticed little things that changed about the tree as the season progressed. They were very specific about how their stockings were hung and which one each person should have. We don't have specific stockings at this point.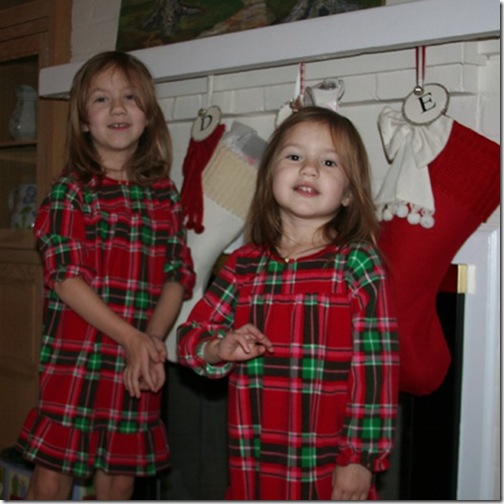 They have jammies that they call their "Christmas jammies". They have been waiting for a whole year to wear them and they were so excited to wear them Christmas Eve. They were good to get Mama and Daddy before they peaked in their stockings.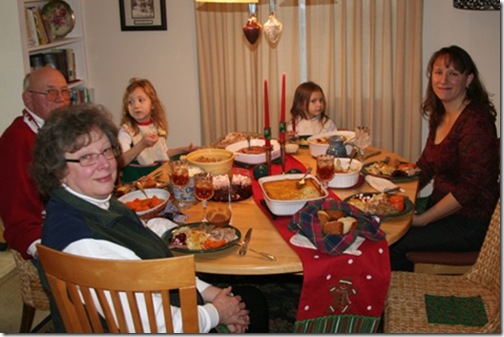 Our Christmas Dinner – we waited for the girls to have a nap first. Dinner was great and left us with a weeks worth of leftovers.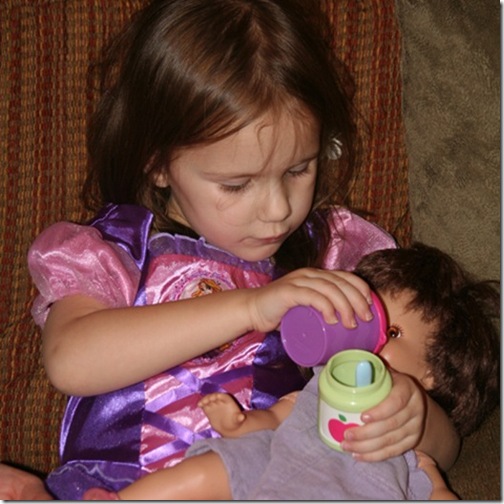 Julia got a diaper bag full of baby things. She was delighted to stop opening gifts and feed her babies for a while.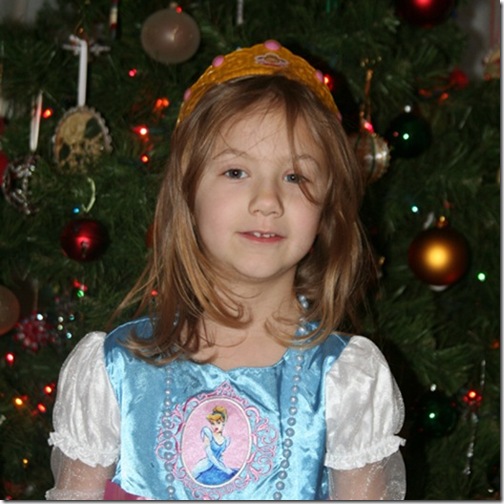 Emily was VERY pleased with the Cinderella nightgown that Santa brought her. She asked all day if she could put her nightgown on.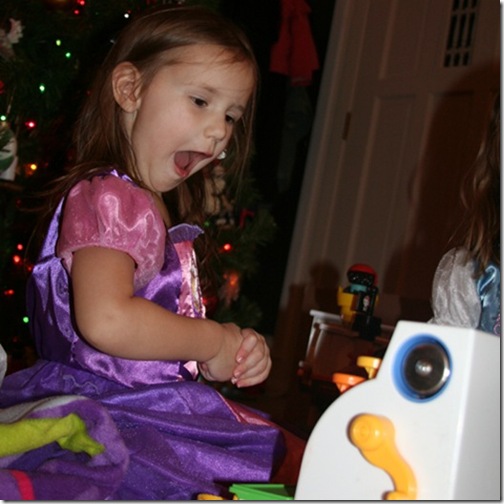 Julia received a cash register toy and her reaction was awesome. She would play with it and discover something and get excited. Then she would play more and then discover something new and get excited again. Christmas is so much fun to watch.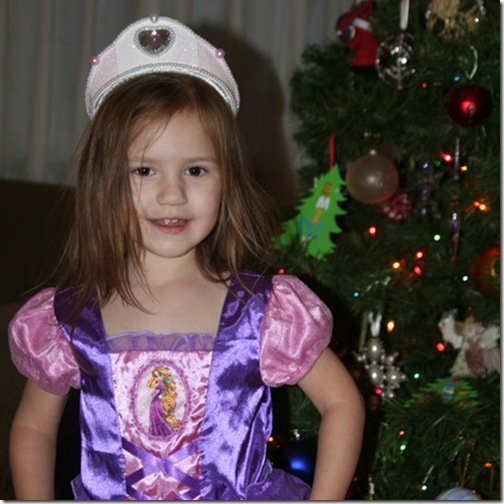 Julia got a Rapunzel nightgown from Santa. She was pleased.
Posted in Emily Pics, Julia Pics |

Comments Off on Christmas 2011