December 29th, 2011 by

Mommy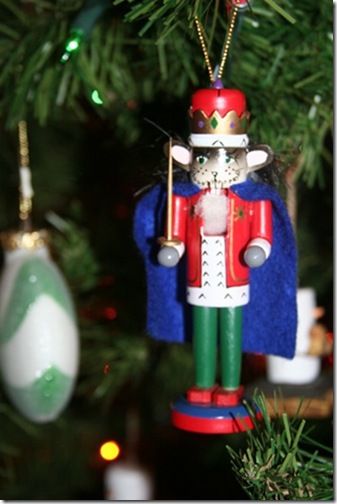 The Tappan family and Edwards family have a holiday tradition of watching the Nutcracker ballet together during the holiday season. This year we went to the daytime school presentation of the Nutcracker. It turned out that the presentation fell on Maeve's birthday so it was part of her celebration. Ashley picked back row seats so our active kids wouldn't disturb any others.
Both of our girls made it through the performance watching with interest. During the intermission the Sugar Plum Fairy came out to tell the kids about the story. She, also with the help of the the Nutcracker prince, demonstrated a pantomime. The pantomime told the story of the Nutcracker's fight with the King Rat and Clara's assistance. The girls enjoyed doing it with them. We have repeatedly acted out the pantomime (with words too). The favorite part is the "rat face". When we decorated the Christmas tree and the girls found our nutcracker character set of nutcracker ornaments. The girls were so excited. We have heard Julia say "King Rat" a lot lately.
It is so much fun to have great memories from holiday activities!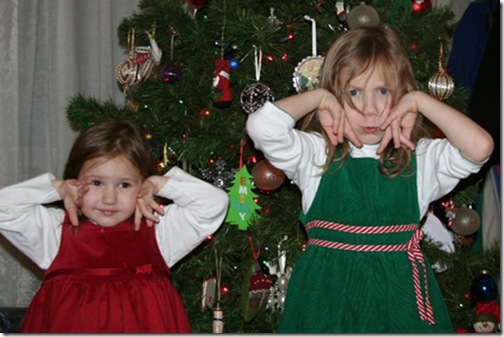 This is our version of the rat face.
Posted in Emily Pics, Julia Pics |

Comments Off on Nutcracker