October 6th, 2011 by

Mommy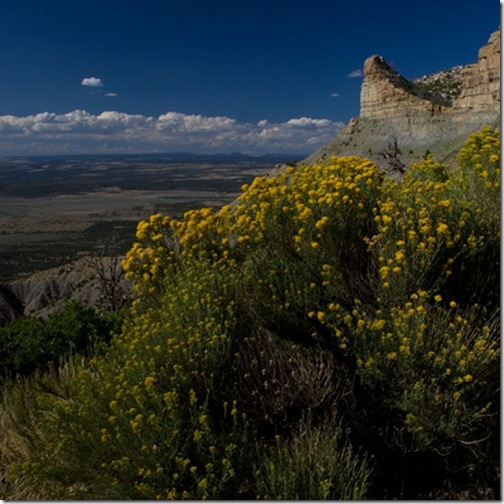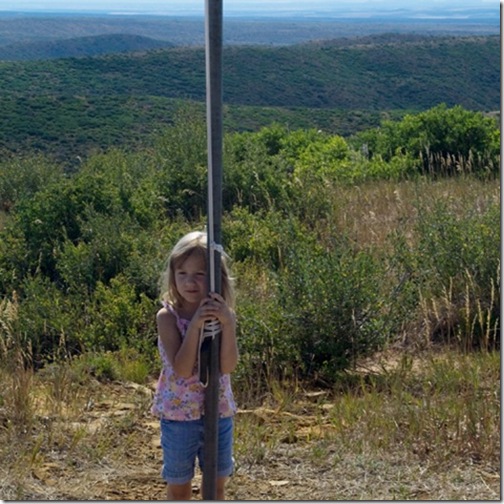 The drive into Mesa Verde was beautiful. The skies were clear and we could see long distances from the overlooks. One of the places we stopped on the drive was at the fire tower. We took the short hike and enjoyed the views while the girls loved the flag pole. We love how exciting "ordinary" things are to the girls.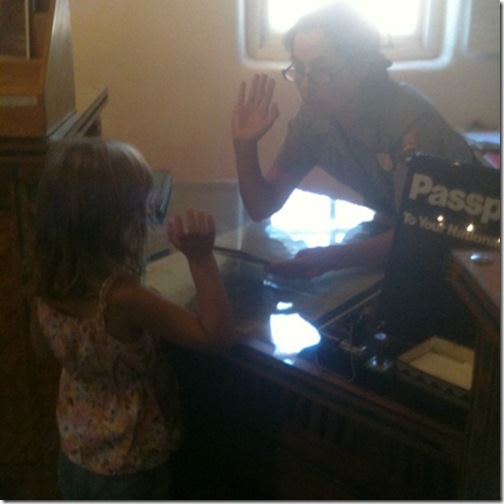 The swearing in ceremony. Emily talked about the things the Ranger had told her at her ceremony for days.
At the visitor center, Emily got her first Jr. Ranger booklet to complete. She enjoyed doing the activities with us and absolutely loved being sworn in as a Jr. Ranger later. She was so proud of her badge. We tried to avoid this program on this trip, because it was a little too involved for Julia. She was a bit disappointed to get left out. It won't be long until she can keep up with the questions and activities.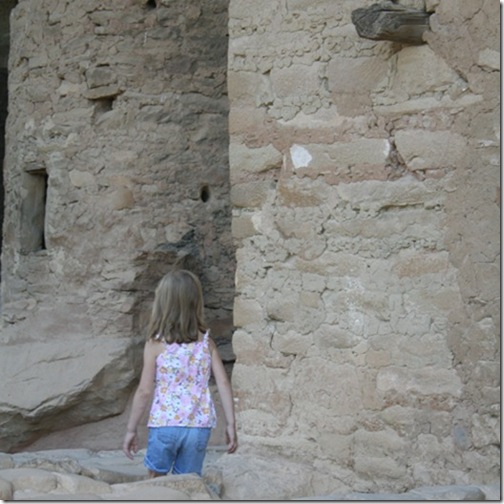 Julia doing all the climbing hard work all by herself.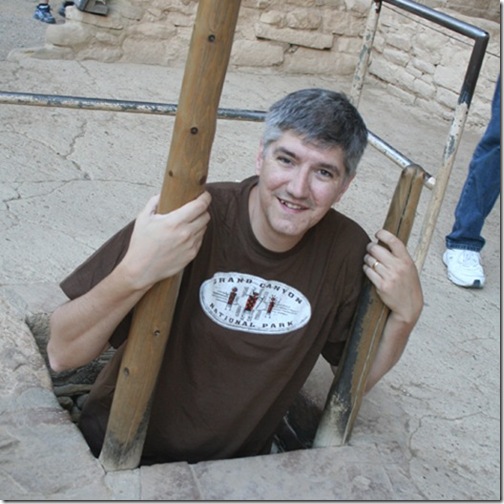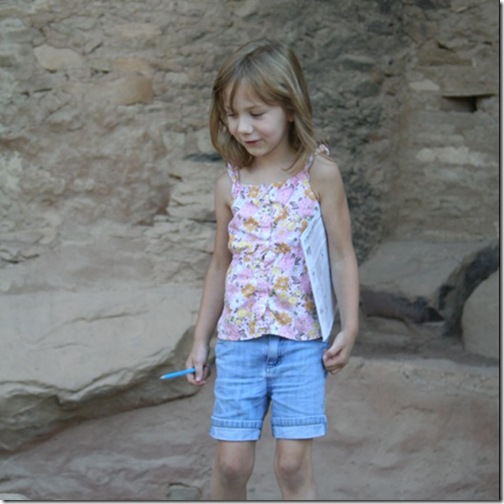 Our Jr. Ranger checking out the area for things her Bingo card was missing.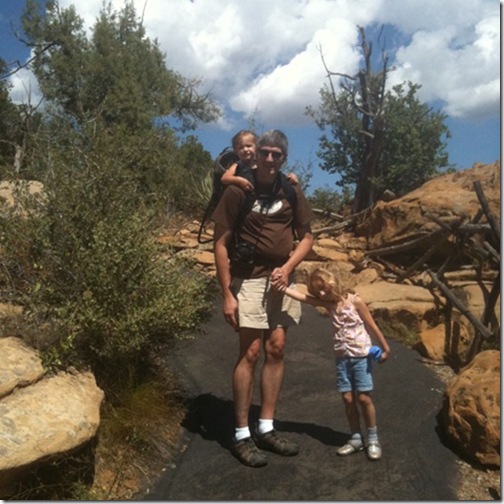 Happy Hikers!
After watching a short video about the people of Mesa Verde we took the Spruce Tree House self guided tour. We only took the kid backpack for the half mile hike into a canyon to the ancient dwellings. Emily played a Bingo game out of her Jr. Ranger guide as we did the hike. At the ruins we were able to climb into a kiva on a ladder and explore. I was so proud of the girls. They didn't need any help on the ladder and were brave to climb into a dark hole without seeing the bottom. Amazingly, Emily did the whole hike by herself. At the bottom we wondered if we shouldn't have brought the stroller, but we didn't need it. She hiked out faster than the rest of us. What a big girl!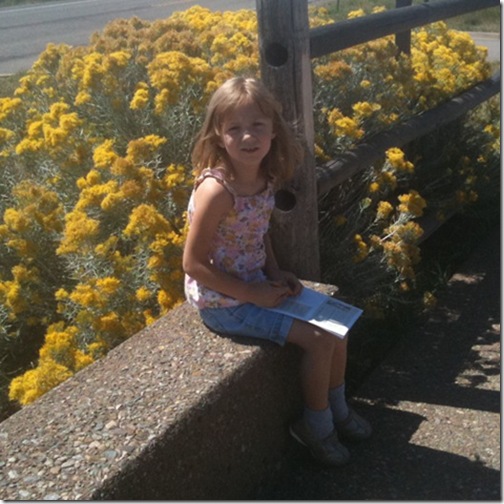 After the hike we enjoyed a sunny picnic and then drove other area roads while the girls napped. We have mastered the overlook-kid swap so that we can go on with sightseeing despite naps. The number of dwellings at the park are pretty unbelievable. I appreciate not having to live on the side of a cliff and having to use hand holds to climb down for basic needs like food and water.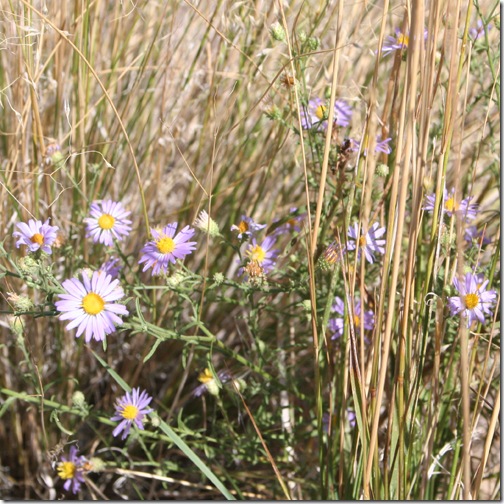 Posted in Emily Pics, Julia Pics |

1 Comment »