October 10th, 2011 by

Mommy
We visited the Museum of Appalachia for their annual homecoming. It has been years since Mama has visited the Museum and it was a great day to visit. The weather was another wonderful fall day here in East Tennessee.
We met our friends and explored. We enjoyed the tractor corner, visiting the knitting machine, listening to some of the music, eating curled potato fries, checking out vendor booths, finding old cabins to explore, and enjoying the sunshine. The girls enjoyed playing with Elena, Maeve, and Lincoln. The girls started to wind down as we got close to naptime and we headed home.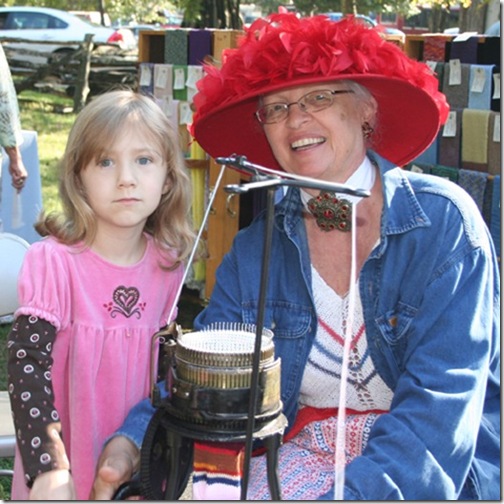 Emily helped "Fancy Nancy" run her knitting machine. They were making hats, but it looked like a really long sock. Both girls enjoyed turning the machine crank.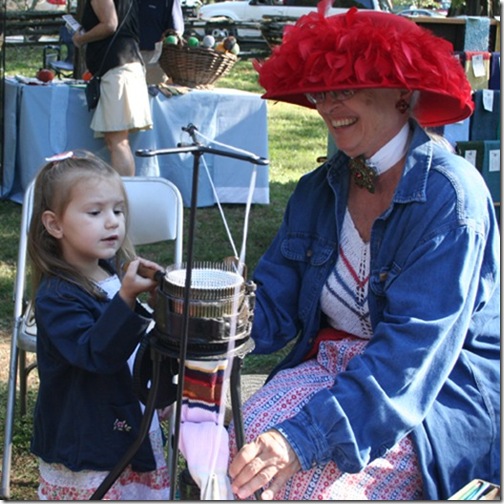 Our normally shy Julia would have stood there all day turning the crank if we hadn't moved on.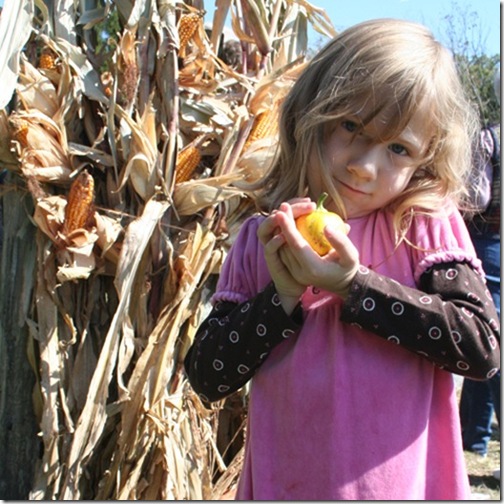 Emily liked the tiny pumpkin.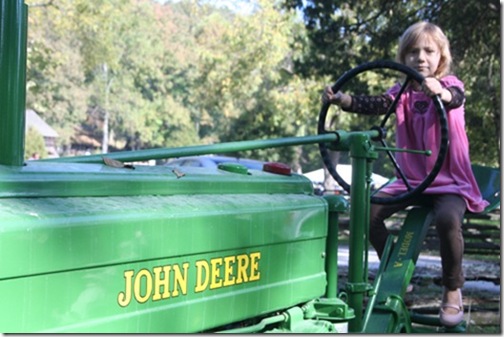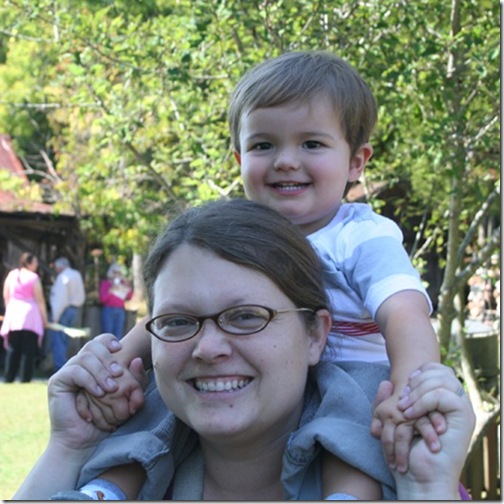 One really happy Lincoln enjoying his ride.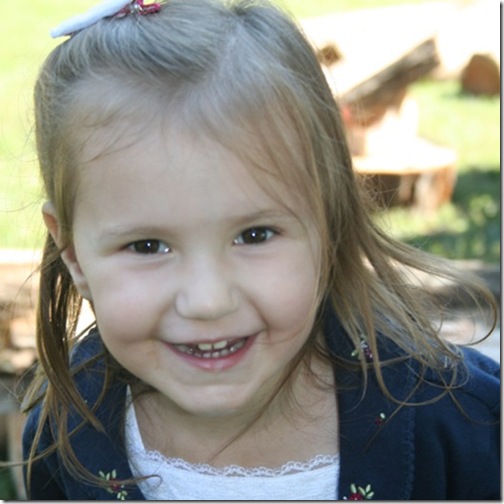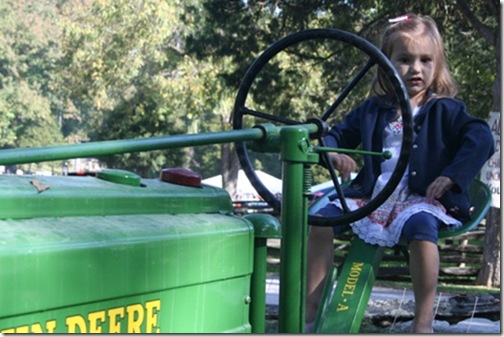 She looks pretty comfortable up there.
Friends just hanging out and taking in the sights.
Posted in Emily Pics, Julia Pics |

Comments Off on Homecoming at Museum of Appalachia