August 28th, 2011 by

Mommy
The girls and Mama rode up to the mountains with Grammy and Granddaddy for a picnic by the river. The girls enjoyed coloring at the table while we cooked and playing in the stream. We floated bark like boats down the side pool we were playing in, we threw rocks, we jumped in the water from the top of the rocks, we caught minnows in a bucket so we could inspect them close up, and we rearranged the river rocks. The girls were fascinated by the people floating down the river by us. We had a blast. Then we drove into town and enjoyed pizza for dinner followed with driving home. The girls minds were filled with ideas of other things we should go back and do another day.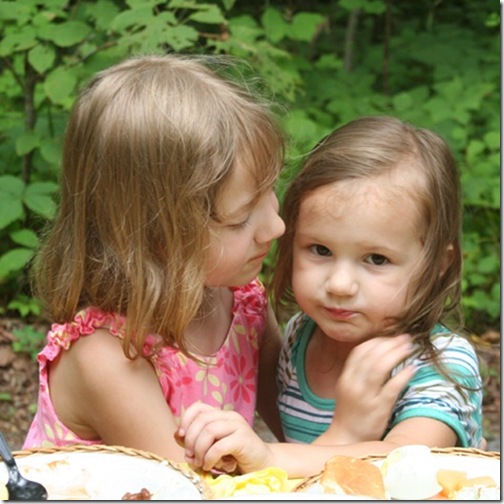 Sisters loving on each other while enjoying their picnic.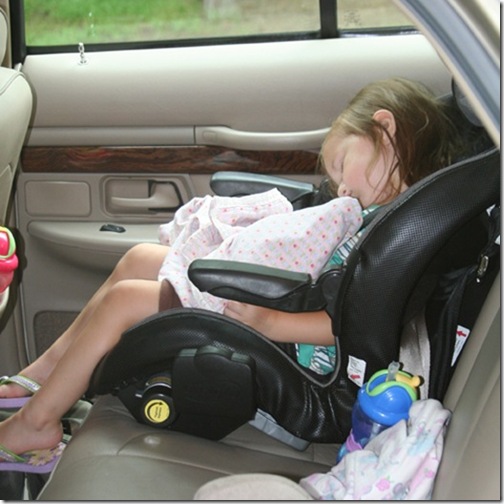 How Julia looked when we got to the picnic area. She had the best nap of any of us that day.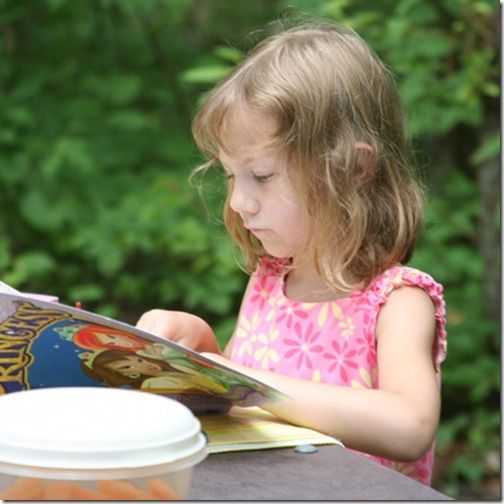 Emily taking her coloring seriously.
Julia enjoyed a little pre-picnic rock throwing. She was excited!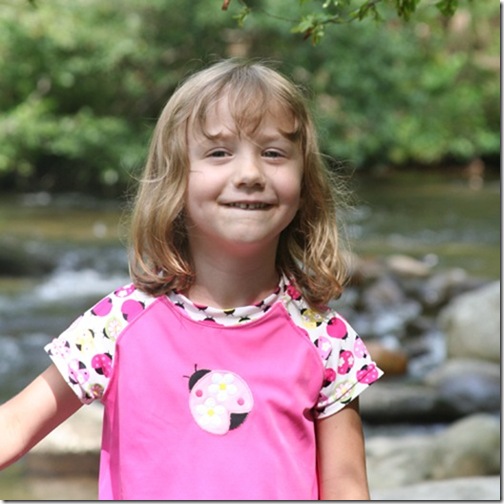 Mama loves this photo. It was of just genuine happiness, no cheesy grins.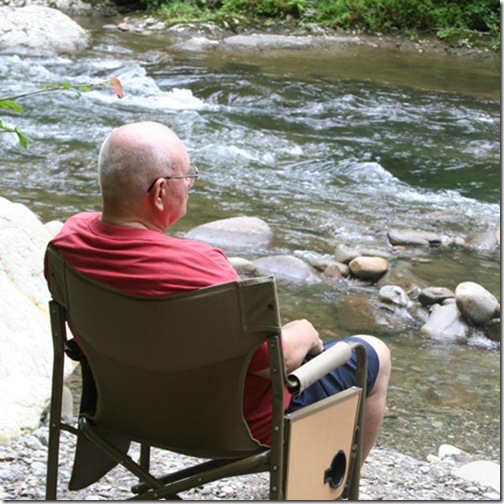 Granddaddy just enjoying watching the river. He also enjoyed watching the girls play and reading his book riverside. Looks comfy!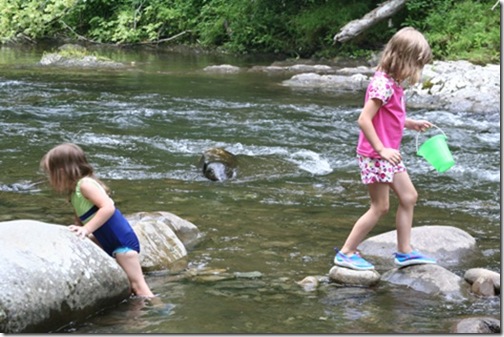 The girls were busy in the water walking on the rocks and searching for the next best rock to throw.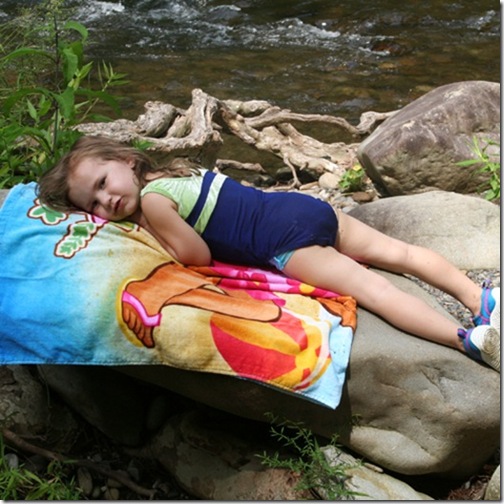 Julia got a little cold in the water and decided laying on the rock in the sun was a good solution to the problem.
Posted in Emily Pics, Julia Pics |

Comments Off on Picnic in the Mountains