August 21st, 2011 by

Mommy
When we drive to Miami we usually take the route through Georgia. It is the shortest of our options. This time I just couldn't get excited about drive and decided to take the longer and more scenic route through North & South Carolina. We typically just drive and only stop for gas and food. This time we took it slow and made several stops including an extra hotel stay both going and coming.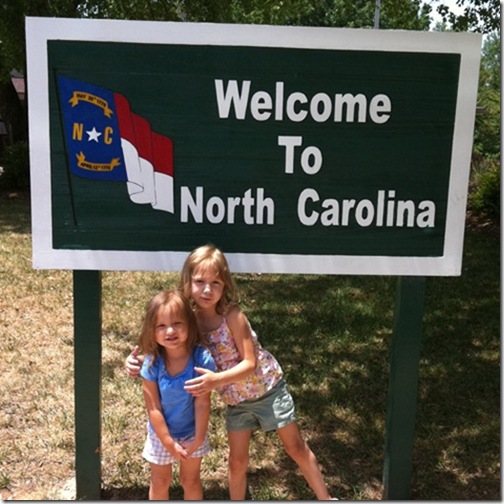 On our way south we stopped in North Carolina at Mama's favorite gift store, Day in a Country. The girls were thrilled to wander the store with all the pretty things. They got their own umbrella which we needed when we left the store. That was not planned, it just worked out to their delight.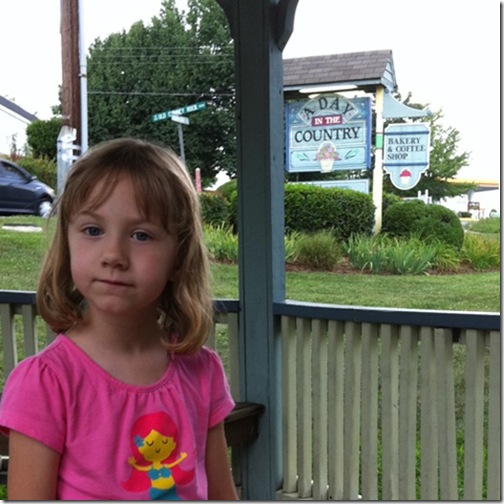 Emily loves to stay at hotels. If you ask her she will tell you all about the hotel she is going to own when she grows up. She decided the name of the hotel will have the number 4 in it because that is her favorite number. Both girls were delighted to stop a little early and get some swim time in the pool at the hotel.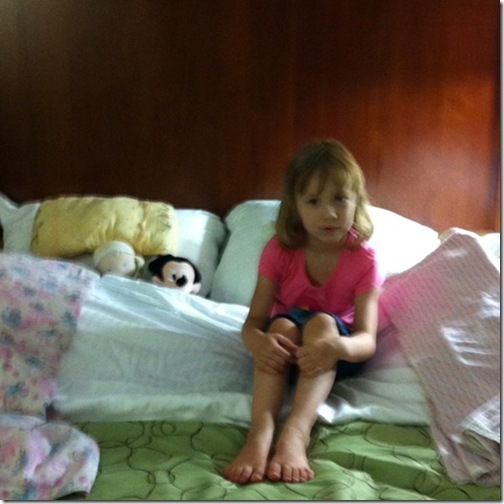 *A bit fuzzy, but Emily was proud of her bed all made up at the hotel
Our second day of driving was very long because of rain storms. We had wanted to stop and see something that day too, but outside of the Florida Welcome Center's orange juice it was just a driving day.
On the way home the original plan was to drive home thru Georgia, but again the usual plan was uninspiring. Mama asked the girls if they wanted to drive straight home and see Daddy or go a different way and stay at a hotel. They jumped in the air and yelled "hotel", poor Daddy.
The stops on the way home were a trip thru IKEA in Orlando, a drive down memory lane for Mama as we toured downtown Jacksonville, and a stop in St. Mary's, Georgia. We had hoped to tour a old home in St. Mary's, but it was closed by the time we got there. Instead we went to the river front and had dinner, played at a playground, and watched some boys fish for crabs off the pier. The boys were very kind to tell us all about what they were doing.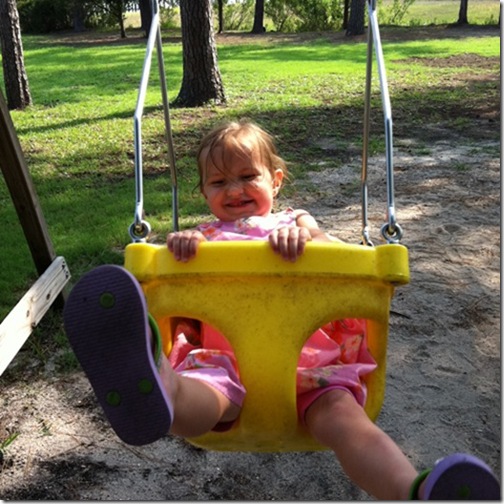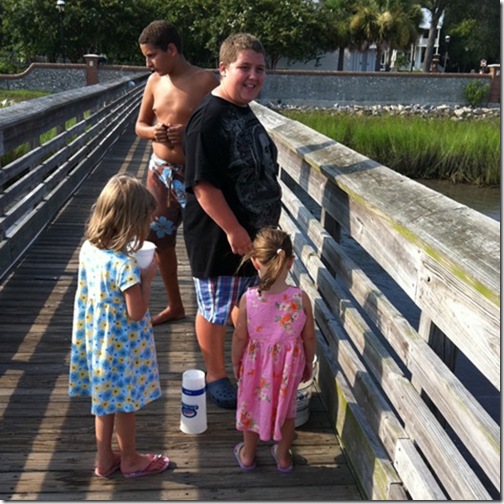 The other highlights were one more hotel stay, a scenic drive over highways of North Carolina while the girls napped, and a trip to a Farmer's Market in Ashville. Overall our new route was a more interesting one, but took longer. We will see next time which route our mood leads us to.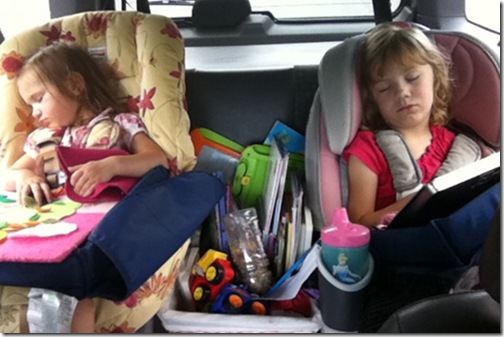 Posted in Emily Pics, Julia Pics |

Comments Off on General Travel route