July 1st, 2011 by

Mommy
We just finished our two week swim class for the summer. Emily was in the Level 1 swimming class with Lauren and Julia was in the Mommy and Me class with Kate and Mommy. Both girls loved their class and teachers.
Wow, what a class – somewhere in the middle Julia decided that she wanted to be just like Emily. All she had to do was see Emily do some swimming activity and immediately she wanted to do the same thing. She was willing to do bobs, elevator rides, swim with a noodle, swim with boards, and "jump" into the pool. She loved it once she found some independence.
Emily was in her own heaven in her class. She found a new friend. When they weren't doing something the girls hung on the edge of the pool and just chit-chatted. Emily is very proud of her kicking and swimming to the other end of the pool (with a board). She also enjoys the elevator game (a bobbing game). She was very brave to try whatever was asked of her.
Yesterday was the last day and Daddy got to come and watch the girls swim. Both girls were thrilled to have him there. They also seemed to "show off" their best tricks for him. What a sweet day.
The girls have graduated to the next classes for next time. Julia will join the pre-school classes (the only change from what we were learning now is no Mama) and Emily will move to the Level 2 class. The teacher said that Emily needs the kids from the next group to challenge her to new skills. We are so proud of our swimmers!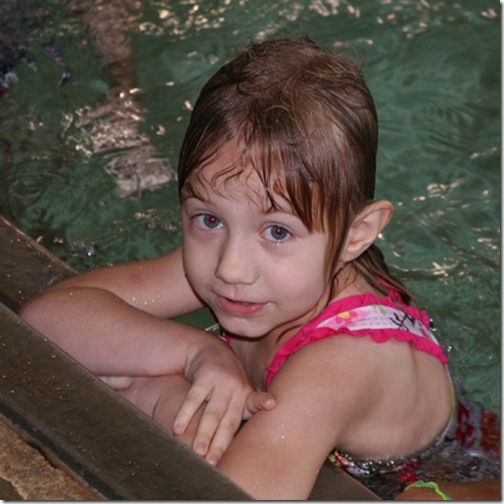 Happy Swimming Emily!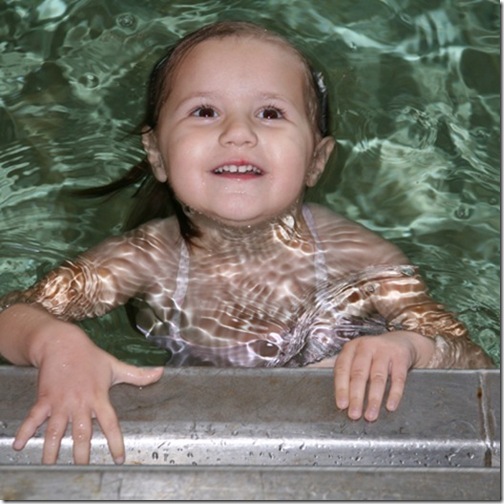 Our sparkling eyed, about-to-go-under Julia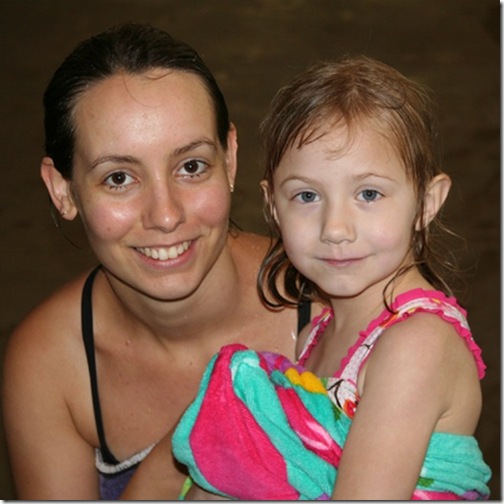 Emily with Lauren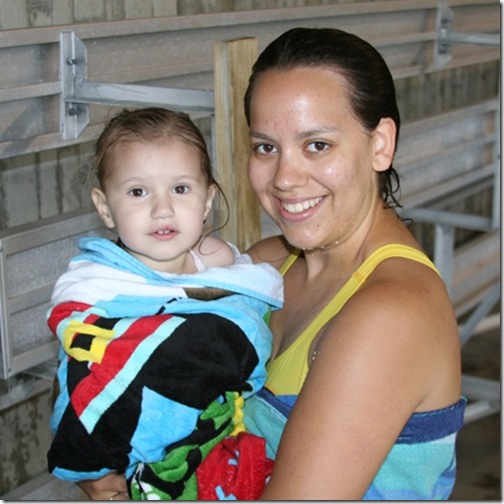 Julia with Kate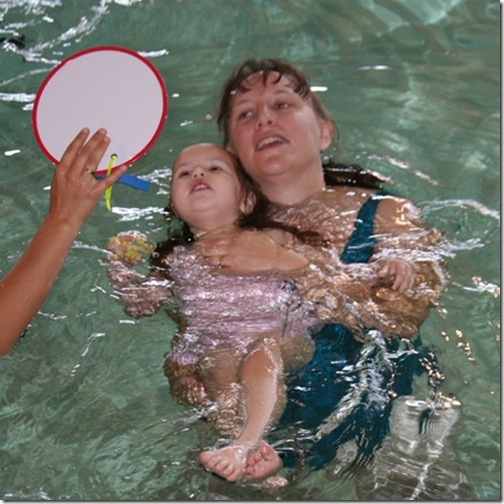 Floating with Mommy, she didn't really like to do this and relax.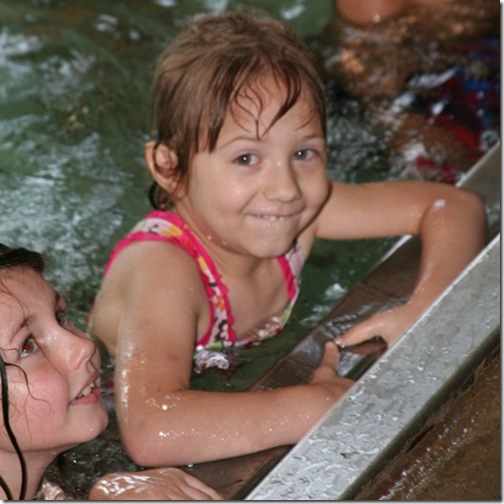 Emily with her new poolside buddy.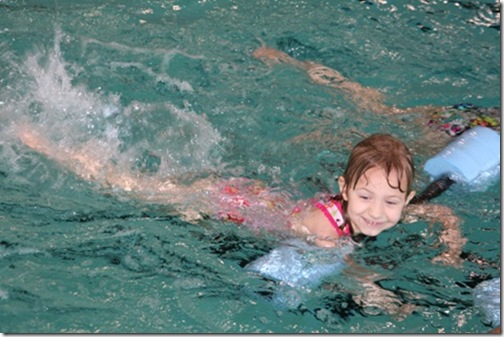 Kicking to the other end of the pool and happy to show Daddy her trick.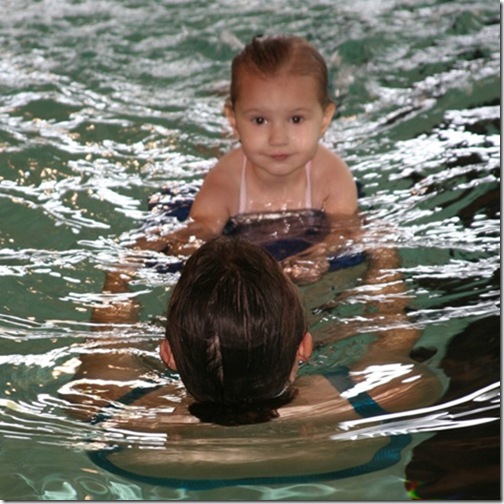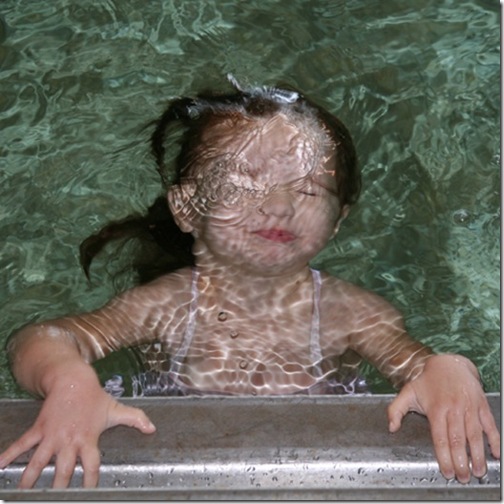 And she did it ALL by herself!
Posted in Emily Pics, Julia Pics |

Comments Off on Summer Swim Class