May 13th, 2011 by

Mommy
The girls had their last day of Thursday School for the year. Both will be returning next year. The day went well for them. Julia had a substitute in her class and she adjusted amazingly well. One funny thing that she did at pickup time, she accompanied the Mamas to get the big girls from class. They place the lunch boxes and any take home papers on the floor outside of the door. Julia fetched both Emily's lunchbox and artwork, but also took Elena's lunch bag to Ashley. I guess, I underestimated her memory and recognition again. Emily was her usual happy-and-hyper self in class.
After school we took our girls out for celebration ice cream. Emily proudly picked Smurf ice cream (it turns your mouth blue as you eat it) and Julia picked strawberry. Everyone finished their ice cream before Emily. Emily was too busy playing and not eating. She offered to let the other little girls share her ice cream to finish it. As they did, I never heard any fussing over it. I thought that amazing for four little girls to sample blue ice cream and not get in each other's way.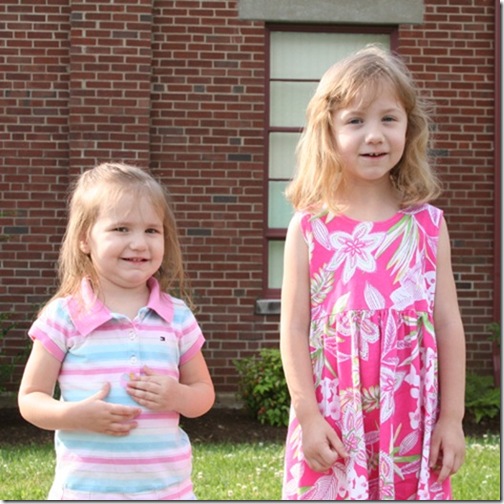 Emily and Julia ready to go into school on their last day before summer break. It was a hot day!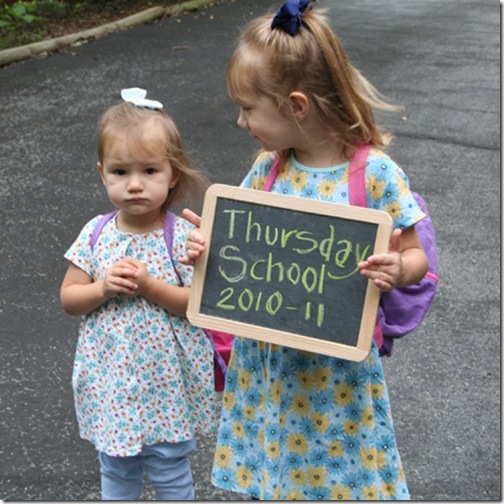 Just a perspective photo from their first day of school last September. It is hard to see how much taller they are, but they both look bigger.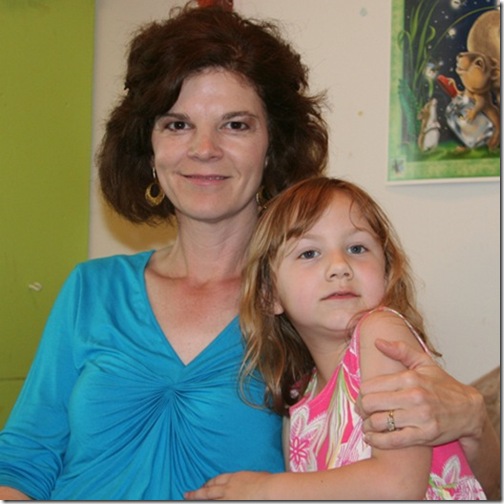 Emily with Ms. Kathy, her teacher.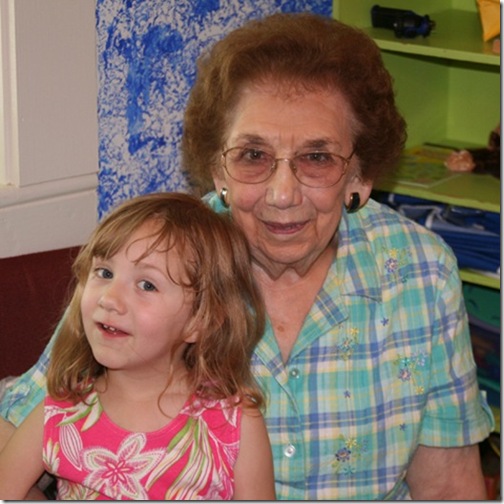 Emily with Ms. Louise, the class helper (and fun toy provider)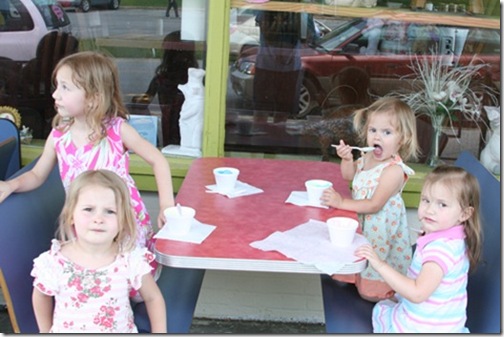 A little after-school celebration ice cream
Posted in Emily Pics, Julia Pics |

Comments Off on Last Day of Thursday School