April 7th, 2011 by

Mommy
Our last stop was a "rest" stop on the way home. We stopped and visited with Aunt Janet and Uncle Art for one night. The day we arrived they had just had their annual Easter egg hunt with extended family and friends. Our bonus was that all of Rachelle's Atlanta cousins were there and stayed for an evening of visiting. It has been years since we have all been together and it was a joy. The girls took a while to warm up, but they were in an unfamiliar place with loads of people. Emily warmed up first and loved playing with the new to her toys. Lily was great to play with Emily too. Eventually even Julia was running around and playing in the cubby under the stairs. The next morning we visited until after lunch and then headed on home to see Daddy. Thanks for the hospitality and the invite for future visits!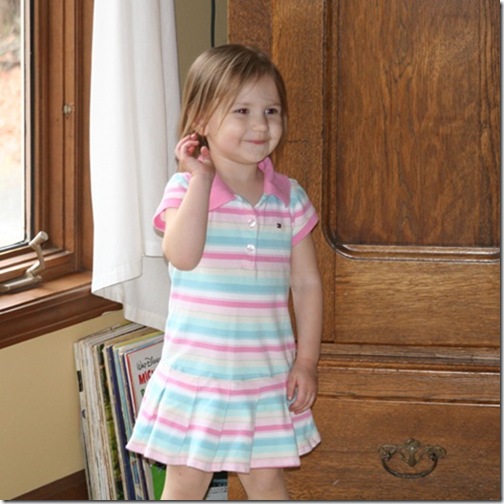 Julia was having fun running around playing and acting like her pixie self. At this moment she was supposed to come for a group photo, but had other things in mind.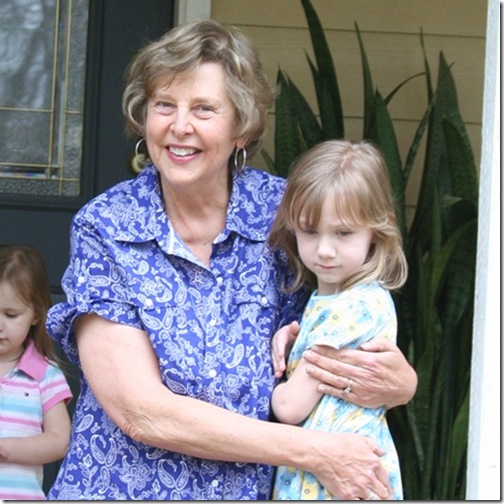 Emily getting a special front porch hug!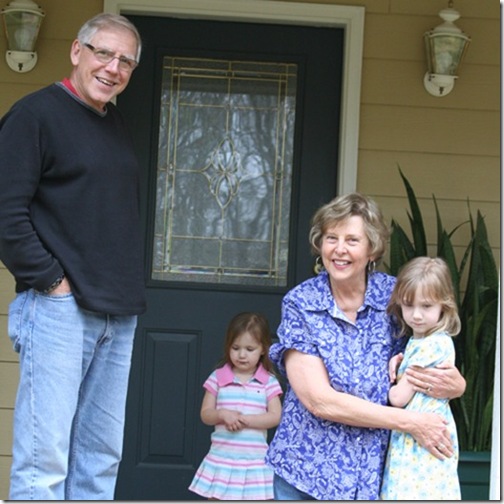 Uncle Art and Aunt Janet with the girls. I wish the girls would pose better for photos, but it was cold and they were just ready to go home and see Daddy!
Posted in Emily Pics, Julia Pics |

Comments Off on The Girls Vacation-Atlanta cousins