April 18th, 2011 by

Mommy
We enjoyed a beautiful spring morning at the UT gardens with friends this morning. We were joined by the usual suspects of Ashley, Elena, Maeve, Heather, and Kenzie. Also joining us was Deborah, Sarah, and Andrew who were in town for a visit and brought Grandma Darrie. The big girls love Ms. Darrie from church. We could not have asked for a more delightful morning. The kids enjoyed being with each other and at times were willing to pose for photos too. I think my favorite game the girls played was pretending to be ants and crawling around a set of benches.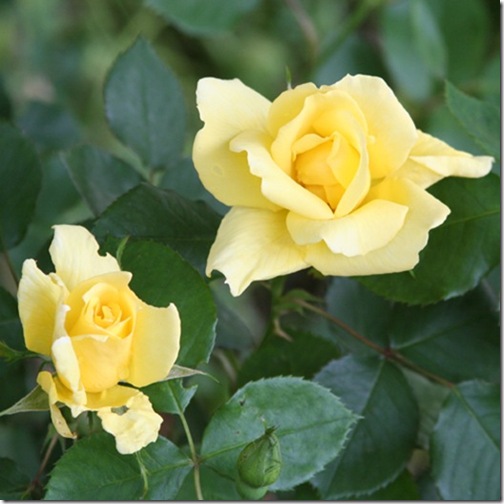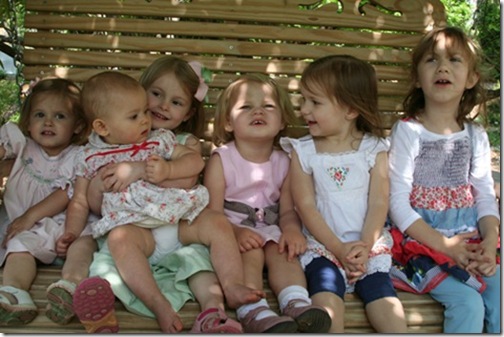 My best photo at our attempt to get one of all of the girls. They are busy and loved being with each other, just not all looking at the camera at the same moment.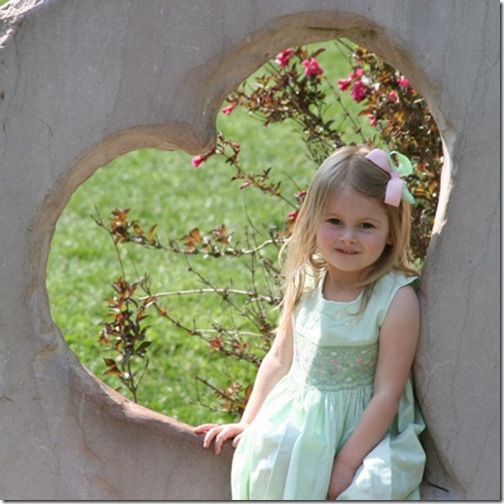 Sweet Elena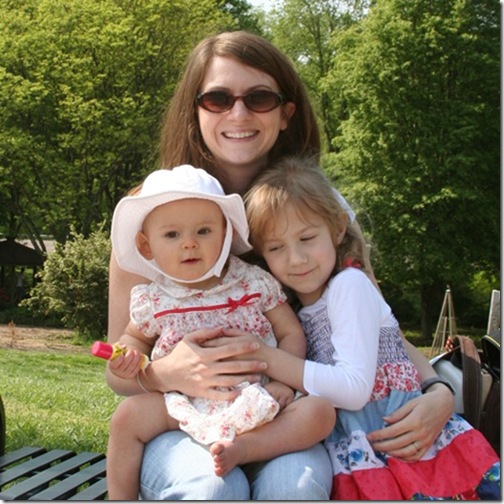 Emily was so excited to give McKenzie a hug. It was really sweet. She kept hugging and kissing her.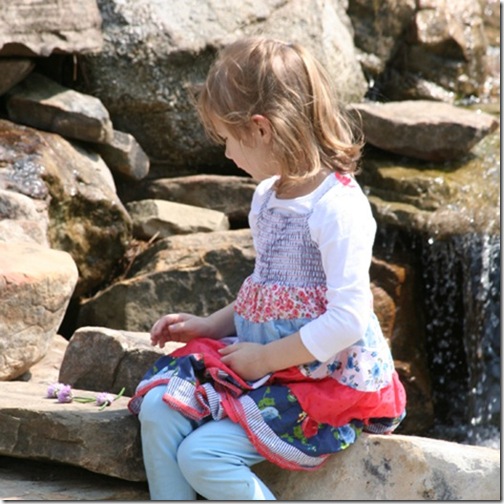 Emily was pretty reluctant to give the camera a smile. She loved checking out the flowers, sticks, garden art, benches, paths, and just everything else in the garden.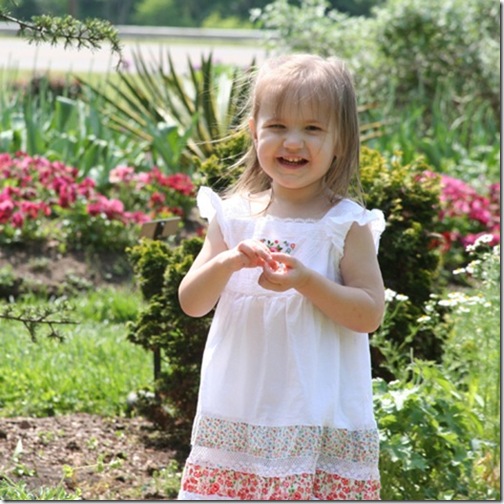 Awesome Julia smile!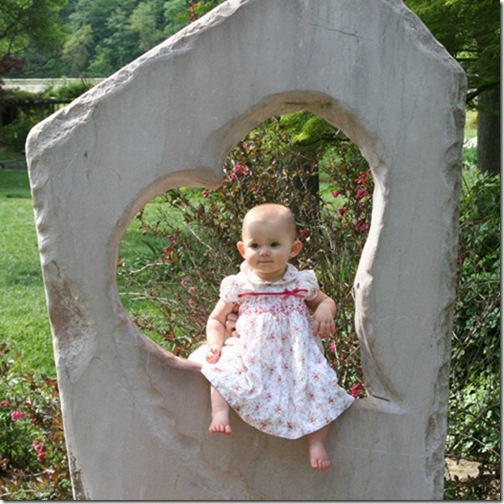 Kenzie in the Heart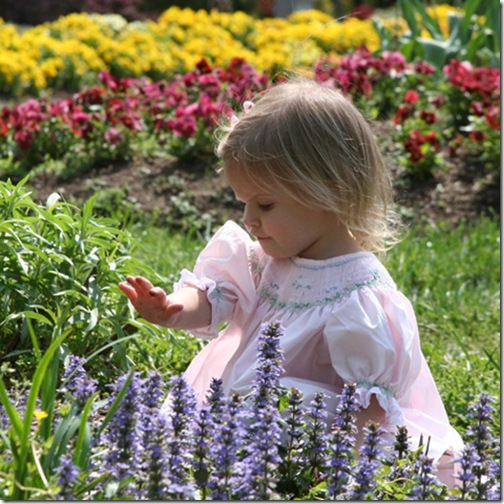 One of my favorite photos from the day. Maeve was really playing in the dirt surrounded by all of the beautiful flowers. Happy as any bug found in the garden.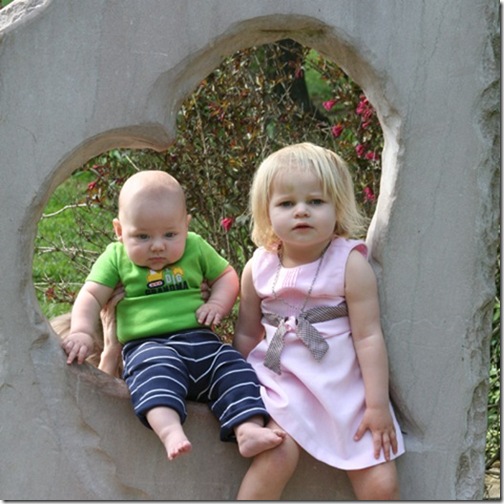 Sarah and Andrew taking their turn posing in the heart.
Posted in Emily Pics, Julia Pics |

Comments Off on Spring at the UT Gardens