March 11th, 2011 by

Mommy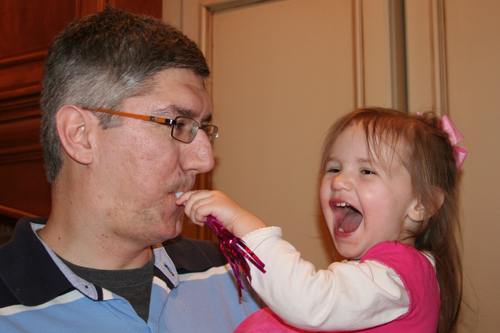 Happy Birthday to Daddy! We should have taken a family photo at Robby's 40th birthday party, but I always seem to think of these things after the moment has passed. Instead, we offer a photo of Robby and Julia sharing a joyful moment of play.
Robby enjoyed his birthday and birthday party a lot. We celebrated the night before with friends and then on his birthday with a family meal. I hope I will be as graceful when I move on to my next decade.
We love you, old man!
"Age is strictly a case of mind over matter. If you don't mind, it doesn't matter." — Jack Benny
Posted in Julia Pics |

Comments Off on Happy Birthday Daddy!