December 3rd, 2010 by

Mommy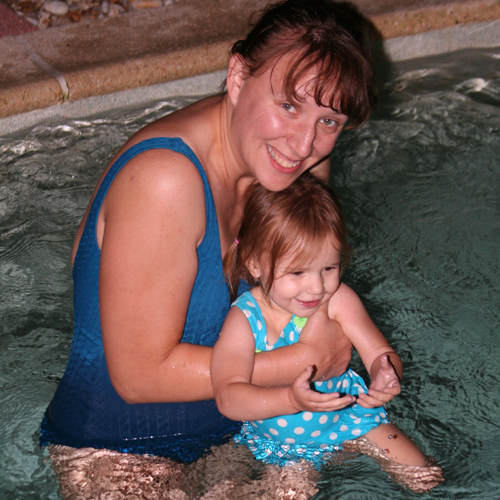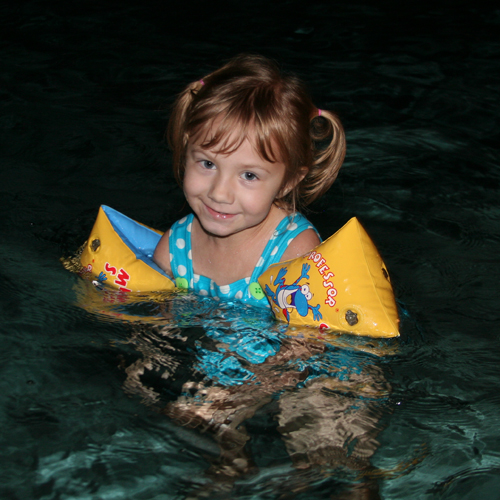 Some concepts are almost impossible to explain to a kid, you just have to let them learn on their own. Unfortunately, when it comes to swimming in their grandparents pool in late November it requires Mommy to participate too. A few days prior we had been visiting Aunt Cindy and Uncle Ken and enjoyed an afternoon swim in their heated pool. It was fun and while you stayed in the water quite enjoyable.
When we got to Miami, the girls asked to swim in their Grandparents' pool. We explained that it was not a heated pool and it was a little cold to swim in, but the girls kept asking. I decided that they only way to end the requests was to grant it. By the time we got in the pool it was completely dark and cool. When it was time to put toes in the water Julia was all for it and Emily was a bit skittish. We all went out to get wet and wet we were going to get, so I picked Emily up and took her into the water. We played a bunch of games and when it was all over both girls were jumping into the pool from the side over and over again. I did get used to the water eventually. When we got out I checked out the water temperature and found out it had been a toasty 69 degrees.
Maybe next year when they ask they will be able to swim on their own and we can just watch. Somehow, I bet they won't let me get away with that. I guess it will be Daddy's turn.
Posted in Emily Pics, Julia Pics |

Comments Off on Swimming in the Dark