December 12th, 2010 by

Mommy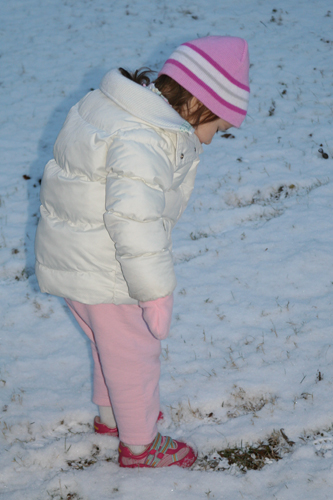 "My foot fits in Daddy's footprints" – implied comment from Julia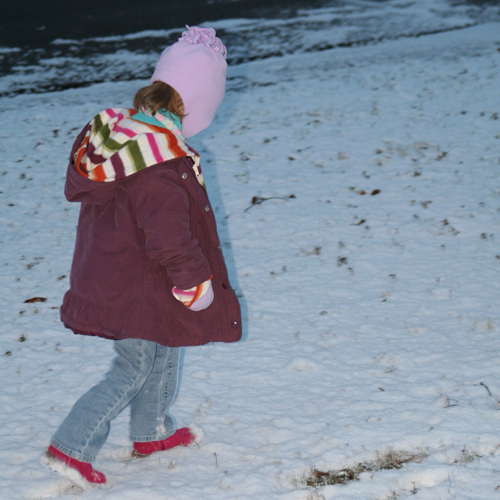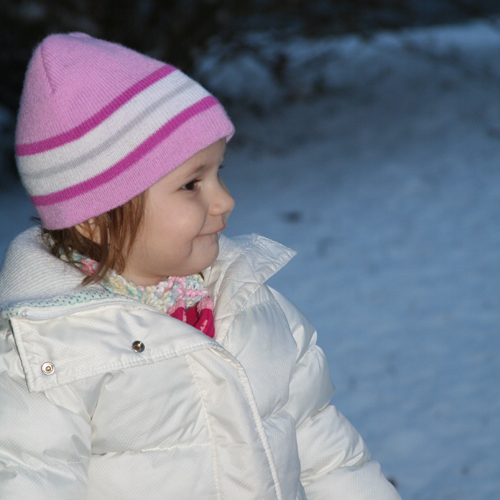 We were delighted today to a winter wonderland. Normally when the weather experts predict snow it doesn't happen, but today they got it right. Off and on all day we have seen the flying white stuff. Late this afternoon the accumulation started to pick up so the girls got to run out to play just before dark. Robby joined the girl snow expedition.
Emily made snow angels, cleared snow off of things, and analyzed different foot prints. Julia warmed up slowly to the snow and didn't really want to walk in it. She got braver the longer she was out and ended up helping with the footprint search and clearing some snow. They came back in when they cold and it got too dark. From our window we were delighted to see a resident deer walk through our yard. She couldn't hide well with her dark fur against the white snow.
We will see if there is any snow tomorrow to play in. At the girls bed time the driveway, roads, tree branches, and the ground were completely covered. It was is a beautiful winter wonderland scene.
Posted in Emily Pics, Julia Pics |

Comments Off on Snow Day