October 31st, 2010 by

Mommy
Greetings from the Edwards Trick-or-Treating Evening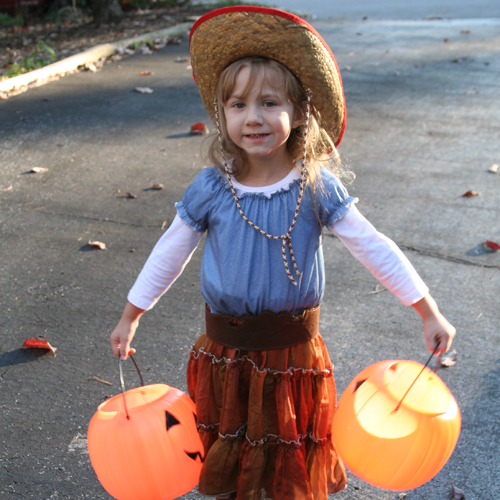 Emily the Cowgirl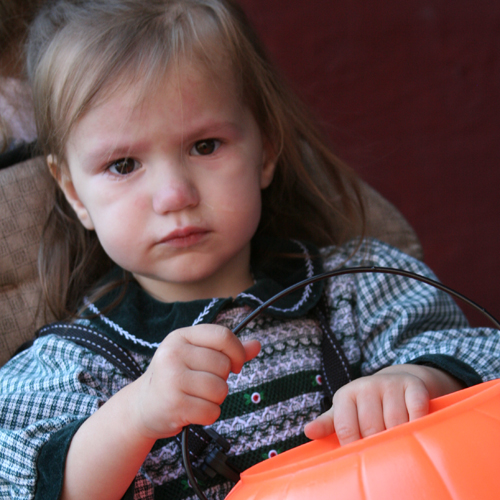 If Julia was a knight her name would have been "Julia the Sad". She woke up from a late nap and was pretty disagreeable. We tried to talk her into a bumble bee costume and it was a no-go. Then we tried her Pumpkin Fairy costume and again it was a no. So we packed up her costume in case she changed her mind on the go. She did become a whole lot more agreeable as the trick or treating went on.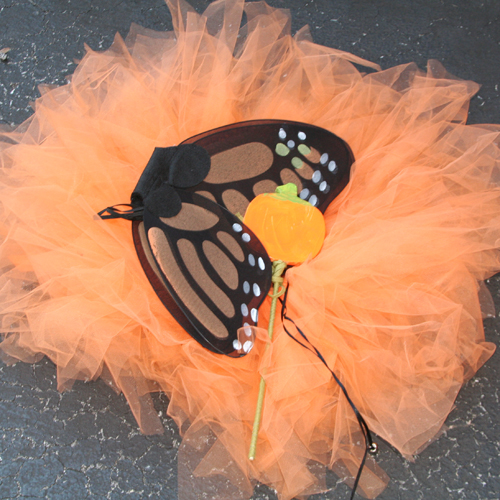 The never-worn costume.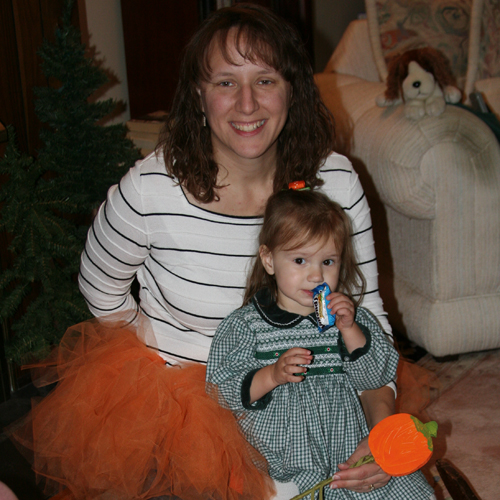 Mommy decided she would be a Fairy Godmother if Julia wouldn't be the fairy.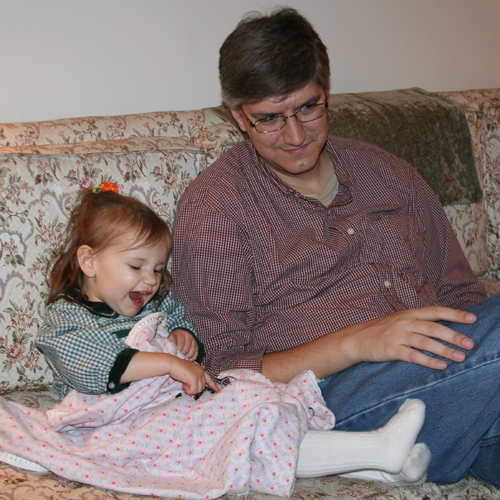 We made a loop around our street starting with a selection of neighbors including our babysitter and Grandparents. Then we visited a church Trunk 'n Treat for dinner and more candy. And then finished by working our way back to our house visiting more neighbors. At home the girls got to eat a few pieces of candy and examine the contents of their buckets. They had so much fun getting all the candy out and sorting it. Julia picked raisins as one of her prizes to eat. She was so excited to sit by Robby and eat it.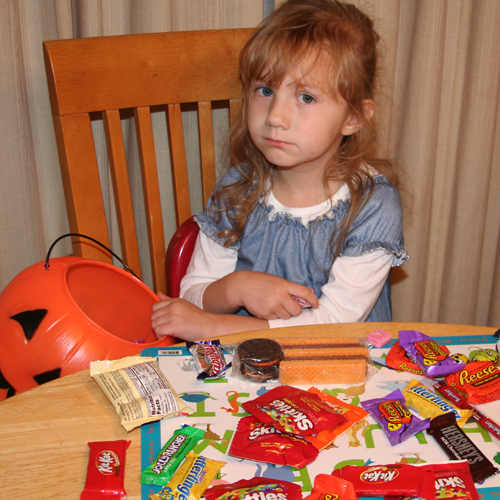 Emily refused to smile, but this is just a selection from her candy bucket. She was happy with her loot! Despite our sad start we all had lots of fun and enjoyed visiting with neighbors and collecting candy.
Posted in Emily Pics, Julia Pics |

Comments Off on Happy Halloween