October 31st, 2010 by

Mommy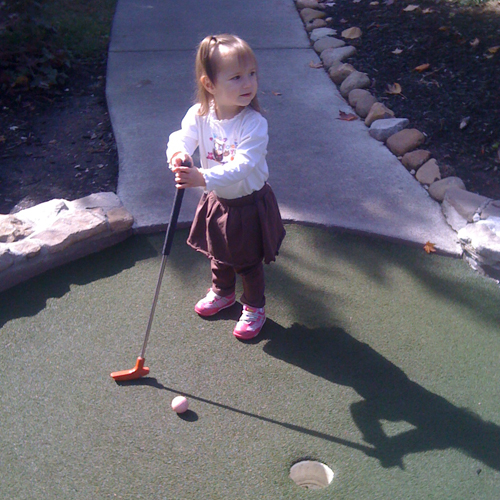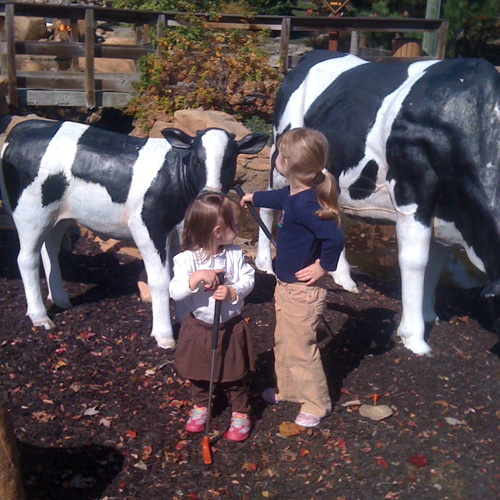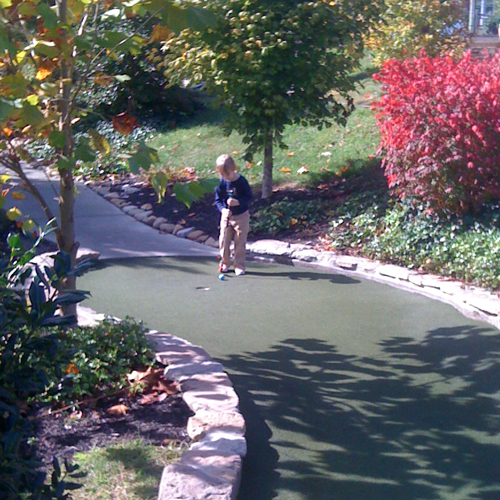 We had been locked up in our house for several days this week because of sickness. We were ready to escape the house mid-week. It proved to be the perfect medicine for us.
The girls were so excited to go out. Julia was up first and ready to go before I started to get Emily ready. Emily was dragging her feet and Julia jumped in to help me motivate her. While I was contemplating turning off the TV to help the process along, I watched Julia go and get the remote to do just that. After the TV was off Julia pushed Emily to get dressed. It was so entertaining to watch their interaction. I think I learned a lot about Julia and her future role with her sister.
I had promised the girls a trip to Dollywood, but when we got there that it was the day for them to be closed that week. The girls were sad and we saw several tears from each. Luckily for us, we found an endless supply of other distractions. We filled our day with putt-putt, ice cream, shopping, and sunshine. Sunshine, laughter, and fun is the best medicine!
Posted in Emily Pics, Julia Pics |

Comments Off on Escaping our House