August 25th, 2010 by

Mommy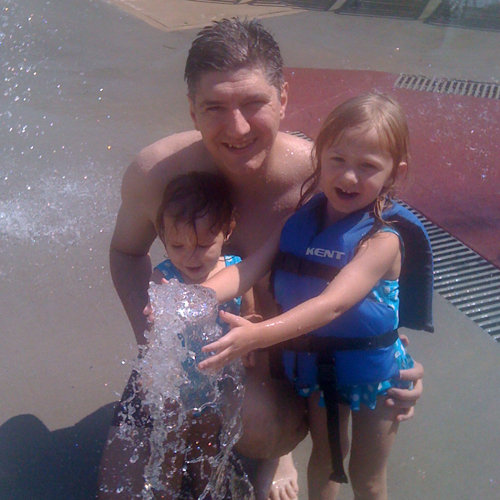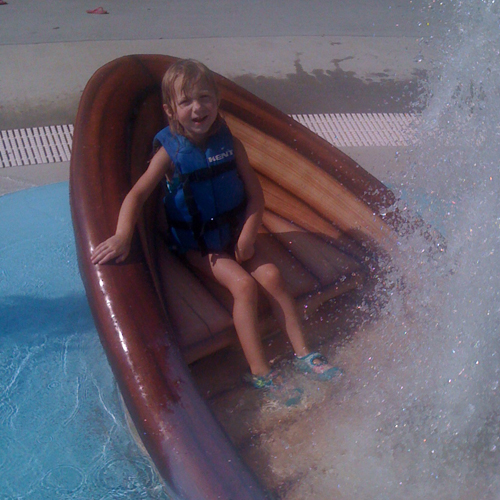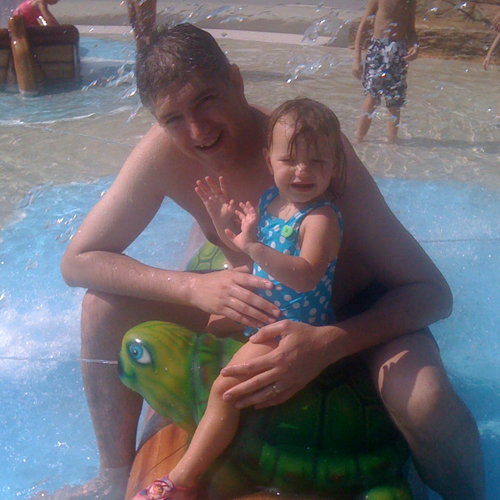 The girls and I have been able to go to Splash County for the summer, but I have been a little apprehensive to go alone with them and not know what to expect. I was so pleased when Robby was able to go with us. We learned a lot about our girls and water parks.
Everyone loved it!
I can take them by myself now and will.
Emily loves wearing her life preserver and Julia does not. I think Emily learned that she felt safe in the pool with it on and was able to do a lot. She was given a couple of opportunities to take it off and she always chose to leave it on. Julia hated being restricted by it and fussed non-stop when in it. With Emily safe in one it wasn't as big of a deal to leave Julia out.
The girls think sliding is fun. There was one slide Julia could do by herself and one she could do with a parent. For Emily her options were seemingly endless. Sometimes the slide required being spattered with a lot of water to get to it and those she wasn't as excited about.
Julia could take a nap on a lawn chair if she is tired enough. Emily on the other hand was not able to sleep, maybe she wasn't tired enough.
You can apply enough sunscreen to a kid all day long to allow you to stay at a water park all day. The only spot that got too much sun on Emily was her nose and it wasn't even that red. Julia didn't get any red spots. Now the parents on the other hand both missed spots and didn't reapply enough.
Julia can sit still long enough on a lap to ride around a lazy river.
The wave pool was a little too wavy for our little ones.
Emily was brave enough to ride the one "big" ride with her Daddy. When she was done she informed us that it was a little scary. (Daddy says: She also informed us that she said, "ahhhhhhh" all the way down the ride.) Since that day she has asked to ride it again though.
Posted in Emily Pics, Julia Pics |

Comments Off on Splashing at Splash Country