July 7th, 2010 by

Mommy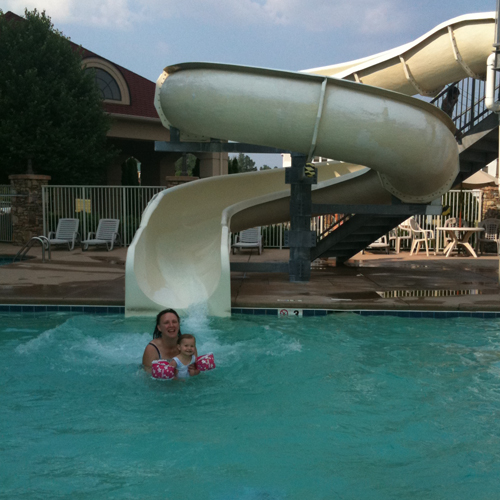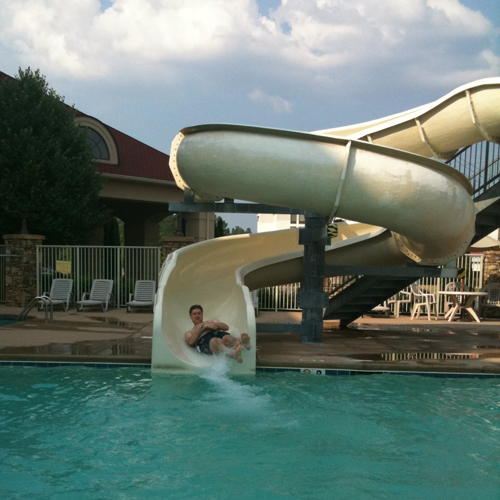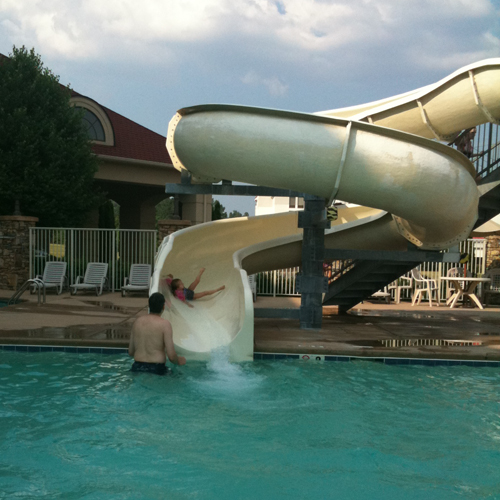 We all enjoyed the waterslide at the pool. Emily started off sliding with a parent. Then one trip down, Robby came alone, and Emily then followed. She loved sliding! She would head right out of the pool to do it again. The other people and kids were really good to wait for her to take her time. She preferred a parent to "catch" her at the bottom, but it was just to pull her out of the way before the next person came down the slide. She wanted to hit the water on her own.
Julia watched the people coming off the slide and decided that she wanted to try. She ran off to the slide and started to climb the stairs. I took her to the top and let her look down and she would just point at the slide. I had her ride down on my lap and when we got to the bottom she got plenty wet. Her response to the ride was to point at the slide to do it again. When given the opportunity, she would walk over to the slide and go up the stairs. She loved the ride.
We tried to swim early or late in the afternoon when both the sun was less harsh and when there were less people in the pool. This worked pretty well for us. Ultimately, we would leave the pool when they got too tired or cold. I think the only thing we wished for on our little trip was one more day at the pool.
Posted in Emily Pics, Julia Pics |

Comments Off on Waterslide