July 25th, 2010 by

Mommy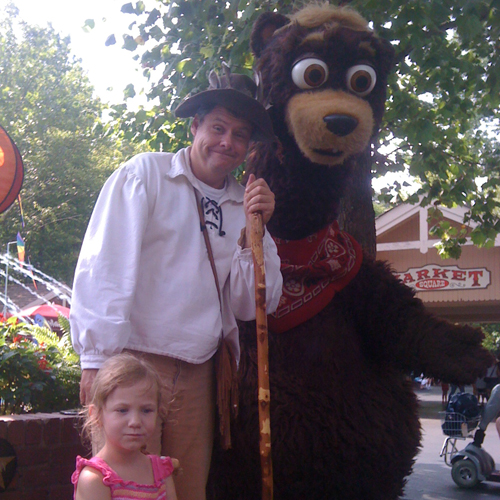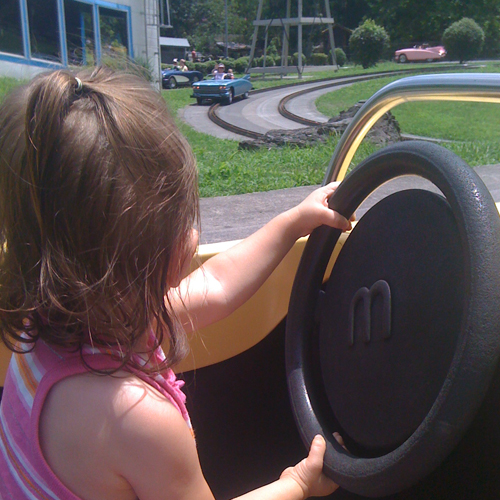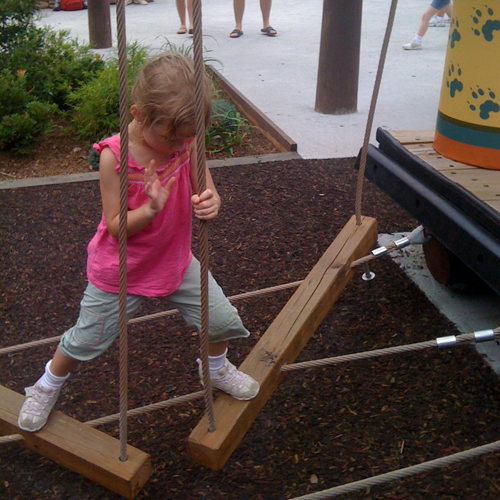 Each visit to Dollywood we find new things to try out. We still did all the old favorites and then squeezed a few more in. It was interesting to watch Emily with the rides. She has been pretty courageous, but this visit she was more apprehensive to try rides. The rides that raised her into the air seemed to leave her unsettled. Julia on the other hand was willing to try all sorts of things without fear. The only thing that really scared Julia for the day was the bear mascot. She watched Emily from a distance interact with the big guy.
Emily backed out of the flying elephant ride, but was willing to ride the Veggie Tales roller coaster with me. She consented to ride in the flying bumble bee ride with Julia, but could not be convinced to try the River Rampage with Granddaddy and Mommy. I don't think she liked the idea of getting wet.
The new things we rode were the flying elephant (Mommy and Julia rode), a bug themed playground, and the 60's car ride. For the car ride, Emily rode with Grammy and Julia rode with Mommy. Both girls got to be the drivers of their cars. Emily gave Grammy a smooth ride, but Julia's ride was a little bumpy. Every time we bumped into the guide bar Julia would let go of the handle bar and quit steering generally making us bump a little more. In the photo of Julia driving the car in the background is Emily's car.
Emily loved the rope course and didn't want to move on from it. She was responsive to try different techiques to cross each element. It was a lot of fun to watch her learn and love it.
We look forward to our next trip. Emily kept announcing that "next time she was going to go by herself. I will go with Mommy, Daddy, and sister." I like how that is by herself.
Posted in Emily Pics, Julia Pics |

Comments Off on New Things at Dollywood