July 6th, 2010 by

Mommy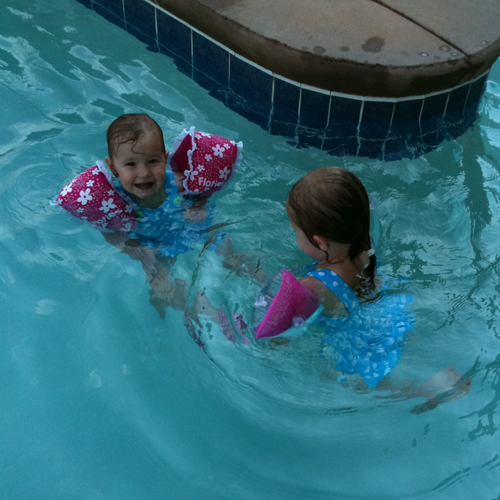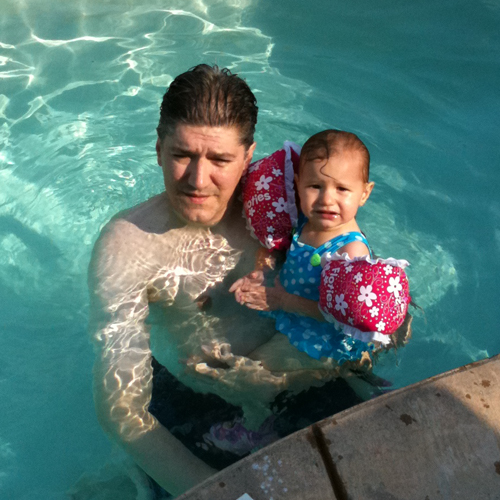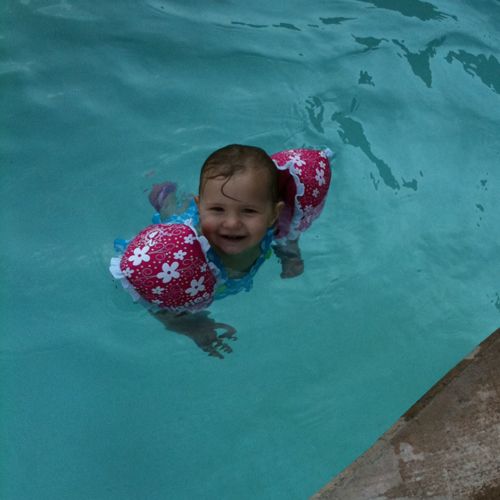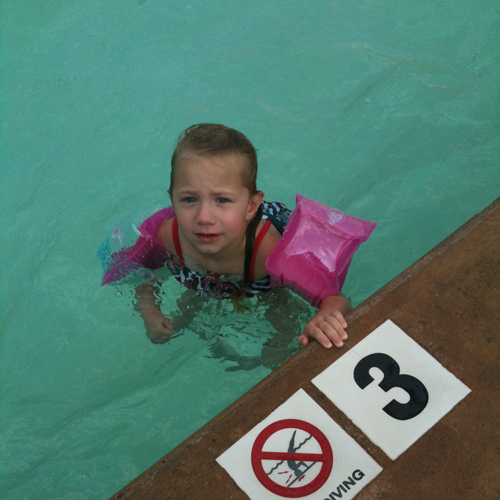 We spent the long weekend away on a mini-vacation. We joked that we ran away to play as a family. Robby has been putting in a lot of hours at work and he hasn't gotten much of a chance to play with the girls lately. He has also missed out on all of the swimming the girls have done so far this year. So, we found a hotel with a fun pool and stayed the weekend.
I thought the photo of Emily was pretty cute with her next to the depth marker of 3. She is more than happy to inform people that she is three years old when asked.
Julia loved floating around in the pool on her own with her floaties. She still isn't using words, so she invented a sign for swimming. It consists of bending her arm away from her body and pointing at the spot where her floaties go. She has been so fearless in the pool, we felt that she would have more fun, and we would worry less about her with them on. She still loves to put her face in the water and floating on her belly. She discovered that she could lay her head back into the water. After she got used to it, she would float on her back in the pool and just relax.
Posted in Emily Pics, Julia Pics |

Comments Off on Minivacation