July 2nd, 2010 by

Mommy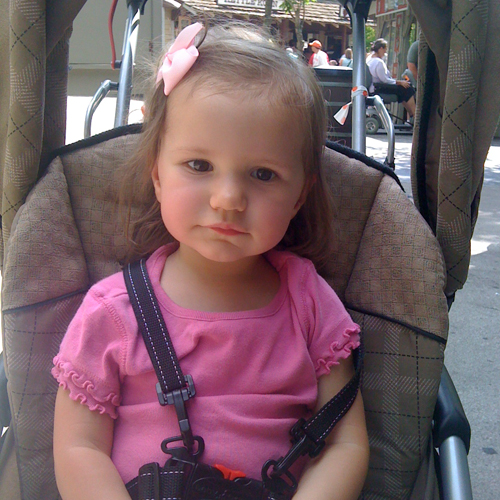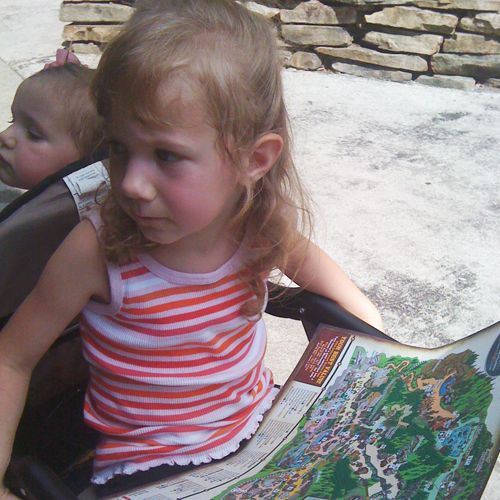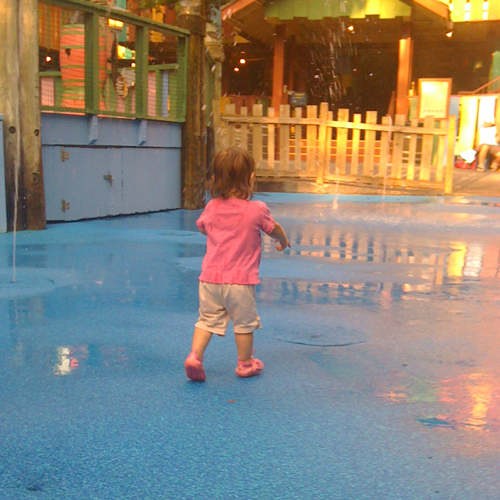 The girls and I visited Dollywood again. This time we tried to drive up during naptime and then visit the park in the afternoon and evening. The schedule worked great and we had a great time. The only problem with this schedule is that the park closes at the girls bedtime and by the time we get home it is rather late.
Again I set low expectations for what we would try to do, so that we could just be free to have a good time. This time the new things we did were ride the steam locomotive train, eat dinner, play in the splash pad, and explore the children's rope course. We also did the things we did last time. If I was to guess, I would think Julia's favorite thing was riding the carousel twice. She spotted it from the train car and pointed it out for our next activity. Emily started to learn this visit that she could ask to do things and to ask what a ride was. All rides fall into one of two categories, an Emily ride or a Mommy ride. She informed me that we needed to bring Daddy back with us so that I could ride some of the Mommy rides.
Both girls enjoyed playing at the splash pad. Julia was very unsure of the water that sometimes came out and then stopped. She watched for a while, but after she was willing to venture close and try to grab the water she had a blast. Emily was willing to run in right away, but got a little chilly as she got wet.
Emily loved reading the map as we would go around the park. I would show her where we were and where we were going. She followed our trip around the park and enjoyed looking at all of the symbols. She can recognize the restroom symbol and enjoyed looking to see where they were. I guess instead of 'Where's Waldo' she was playing 'Where's the Potty'. I love to see this trait in her because both of her parents love looking at maps too.
Posted in Emily Pics, Julia Pics |

Comments Off on Dollywood