April 28th, 2010 by

Mommy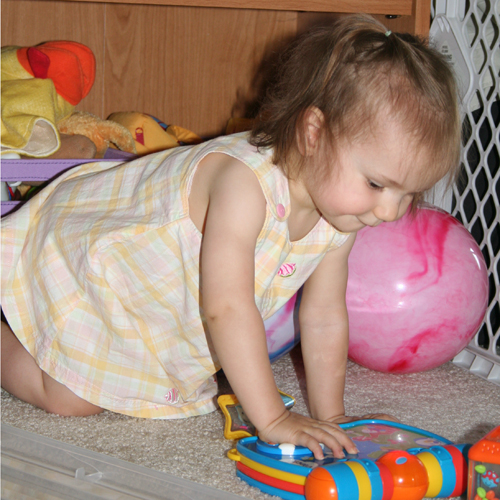 I love to watch the girls play. Julia was having so much fun just pulling things out of her baskets and inspecting each one. She would study them and touch them. When she was done contemplating each one she would go back for another one.
You can't really tell from this photo, but there are fish on her dress. Fish is her new favorite word. When ever she sees fish she points at them or waves her hands in the air saying 'ish, ish, ish'. Fun, fun, fun!!
I'm enjoying the little bit of curl her hair still has. I don't expect her curl to last past the first haircut. It is a sweet little girl thing she has right now.
Posted in Julia Pics |

Comments Off on Playtime